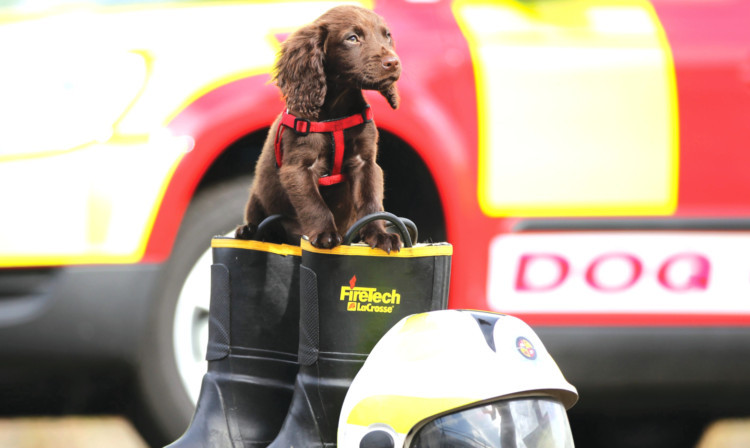 Fire sleuth's new puppy is a bright spark.
He might look cute and cuddly, but in a couple of months' time little Oscar could be top dog when it comes to sniffing out crime.
The three-month-old pup is only ankle height to owner Duncan Carmichael, but the Dumfriesshire man has high hopes his new recruit will follow in the paw prints of his other hound, fire investigation dog Billy.
Old pro Billy is a familiar face to Sunday Post readers. We've previously reported on his high-profile security clients like Bruce Springsteen, as well as his talent for uncovering clues at fire scenes.
The tail-wagging duo could soon spell ruff justice for arsonists, according to Duncan.
"Oscar is one of a litter of 11," Duncan said. "He's a Sprocker Spaniel, which make ideal sniffer dogs. I've only had him for a month but already he's keen to learn and work.
"He's a clever boy and I expect to have him trained within three months.
"Most dog handlers have two dogs and I hope to be busy enough in Scotland to justify having both."
Billy and Oscar now have a hot set of wheels befitting their special talents.
Duncan recently picked up a one-of-a-kind fire unit, which he designed, that will leave Billy and Oscar's four-legged friends barking mad with envy.
As well as having two luxury air-conditioned cages for the dogs, the £37,000 vehicle also has a high-tech CCTV unit.
Duncan, who alongside Billy is a member of the International Association of Arson Investigators, says the Skoda Yeti can revolutionise the way fire incidents are investigated.
He had a meeting with officials at the Scottish Fire and Rescue Service recently to discuss the prospect of them calling on his team's talents more often.
"We do a lot of work with fire services and schools in the north of England, and I'd like to see Scotland take advantage of what I'm doing," Duncan said.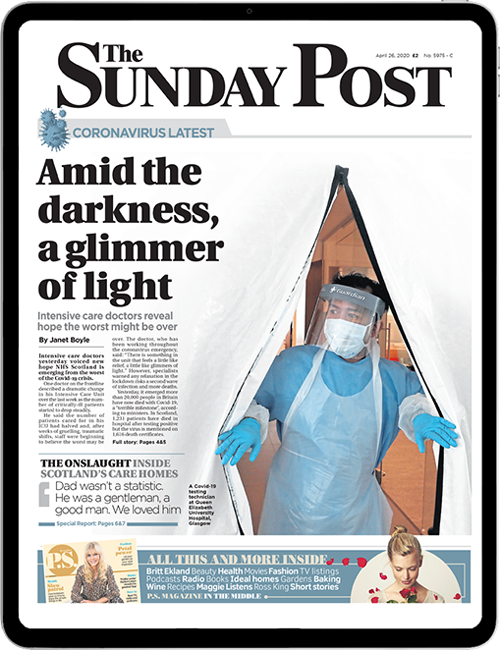 Enjoy the convenience of having The Sunday Post delivered as a digital ePaper straight to your smartphone, tablet or computer.
Subscribe for only £5.49 a month and enjoy all the benefits of the printed paper as a digital replica.
Subscribe