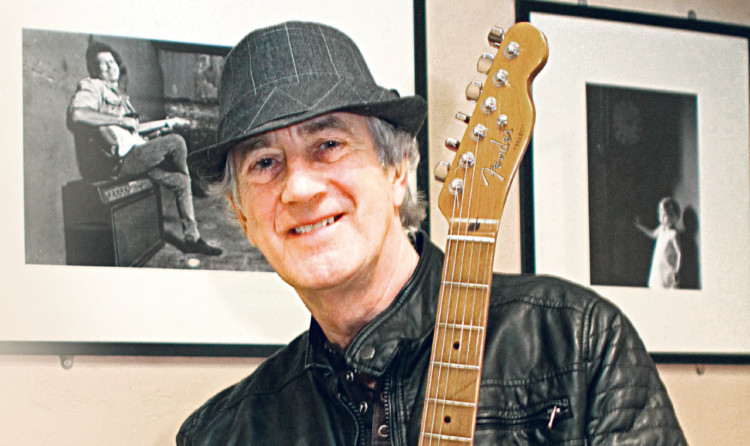 Not every musician finds fame and fortune.
The baying crowd of 15,000 surges toward the stage.
Their roar is so load it's like being swamped by a tsunami of sound. They demand to be entertained.
You have a guitar slung around your neck, all too aware you don't know your bandmates you haven't even met before, far less performed or rehearsed with them.
Worse, you don't know what song you'll be playing next.
It sounds like a horrible nightmare which you'll wake from in a cold sweat.
For Graham Forbes it's been a regular occurrence for almost
50 years. And it provides the adrenaline buzz on which he thrives.
Graham is a rock 'n' roll busker.
The Glaswegian guitarist said: "Everyone knows a busker is a wee guy, or woman, who plays on the streets for tips, right?
"But, in the music business, a busker is a musician who bluffs his way through a song he hasn't rehearsed, playing with whoever happens to be on stage with him at the time.
"It could be the very first time you've ever played the song you might not even have heard it before.
"And when there are perhaps thousands of people watching, well, that's when things can get interesting!"
Musician-turned-author Graham has written Rock And Roll Busker, a book based on his adventures from a lifetime of playing in bands around the world.
From strumming before a couple of farmers and a dog in tiny Highland hamlets, to crowds hundreds of thousands strong at the biggest festivals in Europe, Graham's done it all.
His account is an often hilarious collection of tales about the massive egos, strange situations and downright nutters populating the odd world of professional music.
Dad-of-two Graham said: "We're all familiar with the image of a rock star mega-famous, ultra-rich, swamped by groupies and living a life of pure hedonism.
"Of course it is like that for some, a tiny minority. My book's about the reality, what life's like for the vast majority of musicians.
"Most are just like me. You don't get rich, you don't get famous. But that's not why you get into the business and it's certainly not why you stay in the business.
"There are millions of us all over the world in bars, dance halls and wedding venues.
"In the corner will be a guy with a guitar and an amp playing Brown Eyed Girl for the umpteenth time.
"Then he'll travel home in a beat-up Transit, unloading it alone at 2am even though it's chucking it down because he's scared someone will break in and tan all his gear.
"These are the real musicians!"
Graham splits his time between Florida and Glasgow and plays with seven bands, including Rolling Stone tribute acts on either side of the Atlantic. The Rolling Clones in the US and Sticky Fingers in the UK. He is, of course, Keith Richards in both.
His ability on guitar is well known and he'll often get urgent calls from bands in need of an "axeman".
In a long career, however, he was once a member of the Incredible String Band and has played with The Rezillos, Bruce Springsteen and almost joined a new band called The Bay City Rollers something he regards as a narrow escape.
Graham said: "I was 23 when I was with the Incredible String Band. We played the Roskilde Festival in Denmark the Continental version of Woodstock.
"I was on the stage looking out at a vast sea of faces as far as I could see more than 100,000 people.
"It was unbelievable and I felt invincible. Then suddenly a thought hit me. It was like a revelation and caused a chill down my back.
"What if this was it for me the peak of my life? Where could I go from here? It was a high, impossible to match in real life. I can understand how some folk end up on drugs."
And for every high, there's a crushing low. One show he played with singer Marsha Hunt in Dublin sticks in his mind.
Graham said: "The venue was just across from U2 star Bono's hotel and I'd been eating there every day but it was dear, £11 for sausage and mash.
"One day I went to a grotty pub instead big mistake. I got food poisoning and it hit me right in the middle of the show.
"It was a tiny venue just me on guitar, a couple of dancers on stage and Martha doing a monologue.
"My stomach was heaving. There were somersaults going on inside me and I could feel impending disaster approach.
"I learned that night playing House of the Rising Sun loud enough can drown out any noise. It can't do much about smells though."
Rock and Roll Busker, by Graham Forbes is out now, priced £8.99.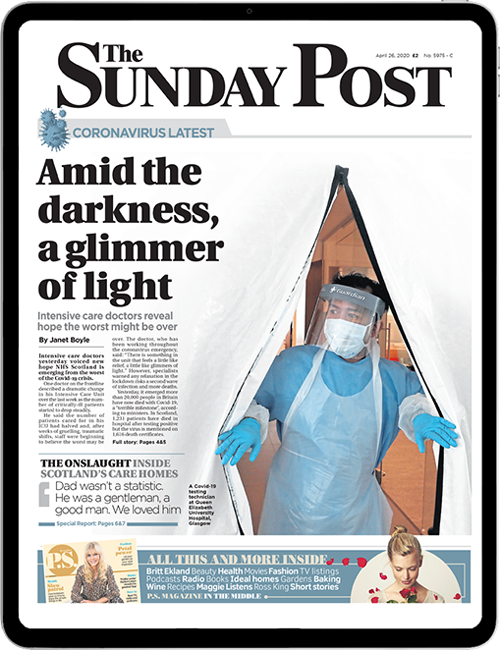 Enjoy the convenience of having The Sunday Post delivered as a digital ePaper straight to your smartphone, tablet or computer.
Subscribe for only £5.49 a month and enjoy all the benefits of the printed paper as a digital replica.
Subscribe