Greenhouse gas emissions in Scotland increased by 4% due to industry recovery from the Covid-19 pandemic, figures show.
Statistics released by the Scottish Environmental Protection Agency (Sepa) showed the total greenhouse gas (GHG) levels in Scotland were 10.5 megatonnes in 2022, up from 10.1 the previous year.
However, the emissions are still significantly lower than pre-pandemic levels of 11.4 megatonnes, a 7.3% reduction.
Sepa's annual Scottish pollution release inventory (SPRI) estimates the global warming potential of the emissions to have increased by 2.7% since 2021 but the 2022 rate is 0.93 megatonnes less than 2019, showing a longer-term downward trend.
The data provides a valuable picture of the amount of pollutants released from Sepa-regulated industrial sites.
Analysis by the environmental agency suggests the increase has been caused by an "industry bounceback" after construction, manufacturing and mining firms were impacted by pandemic restrictions.
Meanwhile, figures showed that carbon dioxide (Co2) emissions, which dominate the greenhouse gas trend, increased by 4.1%, or by 0.4 megatonnes, on 2021, but were 0.8 megatonnes lower than 2019 levels.
The findings also show that the energy sector remains the highest emitter in Scotland, accounting for 44.7% of overall greenhouse gas emissions.
The sector reported a 7.2% increase in 2022 due to production demand, and output was responsible for 47.1% of overall Co2 emissions, 10.7% of methane and 78.3% of nitrous oxide.
David Pirie, executive director of Sepa, said: "There is a strong relationship between our environment and our economy, and meeting Scotland's climate targets will require a collective effort from all sectors.
"Sepa's annual SPRI data is a very visual demonstration of the progress we're making as a nation, and is important in helping us understanding how changes in our society are impacting on our environment both directly and indirectly – ensuring Scotland can identify priority areas to reduce releases and track progress.
"As Scotland's environmental regulator, Sepa's firm focus remains on ensuring Scottish businesses are compliant with permit conditions designed to protect the environment, and supporting innovation. We've all got a role to play in tackling climate change and the continued reduction of greenhouse gas emissions from Scottish businesses is vital in helping our country reach net zero."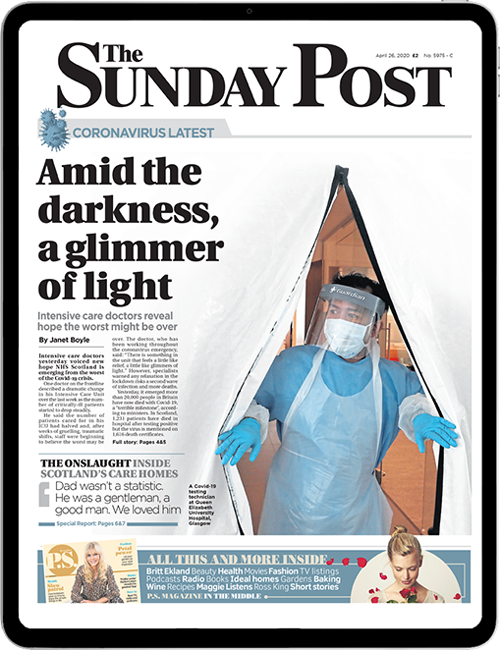 Enjoy the convenience of having The Sunday Post delivered as a digital ePaper straight to your smartphone, tablet or computer.
Subscribe for only £5.49 a month and enjoy all the benefits of the printed paper as a digital replica.
Subscribe