Ministers must tackle the barriers facing local government before it can reach net zero targets, a Holyrood committee has warned.
The Net Zero, Energy and Transport Committee has said councils are best placed to lead the ambitious climate goals by 2045.
But due to financial pressures facing the sector, councils need significant support in accessing skills and capital to fulfil its role, the committee said.
The report follows a year-long inquiry into the role local government should play in helping Scotland achieve its targets.
The Scottish Government has been urged to provide councils with additional financial support in future budgets and must provide access to experts with specialist knowledge.
The report also recommends a route map is developed for councils with detailed guidance on how the sector should make its contribution to net zero.
And with an estimated £33 billion needed to decarbonise heat in buildings, the Scottish Government must work with councils on an investment strategy to attract private investors.
Launching the report, Edward Mountain, committee convener, said: "Over the course of almost a year of evidence-taking, it's clear that unless key barriers facing local government are dealt with, we will not reach net zero by 2045.
"Local government is the layer of democracy closest to communities. They have local knowledge and capacity to lead by example and are also uniquely well-placed to form the partnerships we're going to need at a local and regional level.
"We saw for ourselves on committee visits across Scotland the leadership and good practice many councils and their local partners are modelling.
"But against a backdrop of financial pressure, where councils feel they are being asked to do more for less, they are struggling to think and plan strategically to maximise their contribution to net zero.
"We hope that the Scottish Government, Cosla and the wider local government sector will pay close attention to the recommendations we have made to enable the scale of transformational and behavioural change required for Scotland to succeed."
Cosla, the governing body of local authorities, called the report a "watershed moment" for tackling climate change.
Gail Macgregor, Cosla's environment and economy spokeswoman, said: "Climate change is a challenge we all must face. Local government is committed, locally and nationally, to leading the net zero transition.
"But Cosla has been open that local authorities can't do that effectively without the increased support of Scottish Government.
"The report by the committee lays out in the clearest way yet the support that is needed any why."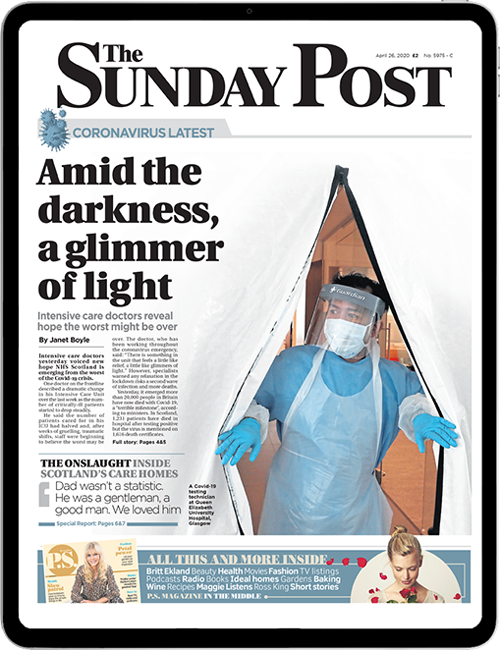 Enjoy the convenience of having The Sunday Post delivered as a digital ePaper straight to your smartphone, tablet or computer.
Subscribe for only £5.49 a month and enjoy all the benefits of the printed paper as a digital replica.
Subscribe