Scotland's Education Secretary has said she does not think it is surprising that the Scottish Government is moving to block cuts to teacher numbers.
First Minister Nicola Sturgeon announced on Thursday that the Government will act to stop councils reducing the number of teachers as a cost-saving mechanism.
The announcement came after speculative plans in Glasgow were leaked that would have seen teacher numbers cut by around 800 and a shortening of the primary school day.
It is unclear what action will be announced by Shirley-Anne Somerville next week, although funding earmarked for teachers could be ring-fenced to ensure it is spent on recruitment to meet the Government's target of increasing numbers by 3,500.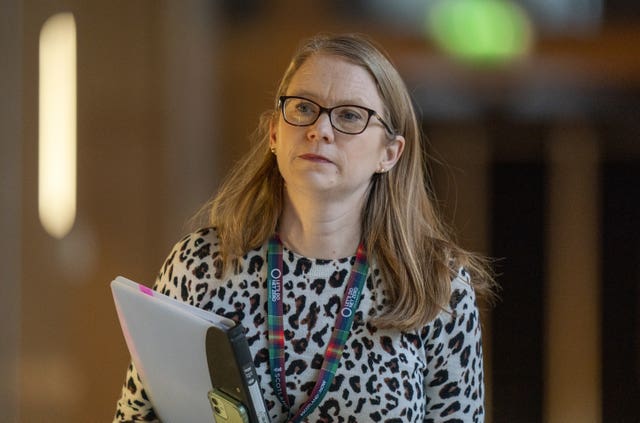 The Scottish Government gave councils £145 million in last year's budget for teachers, but figures released in December showed an overall drop of 92, fuelled by 356 fewer teachers in primary schools than in the previous year.
Education Secretary Ms Somerville told BBC Radio Scotland on Friday: "We had an agreement last year to improve teacher numbers, and that didn't happen.
"It's certainly up to each local authority to decide how they want to spend their money, but if we have an agreement about how that money would be spent, then I would expect that to be fulfilled.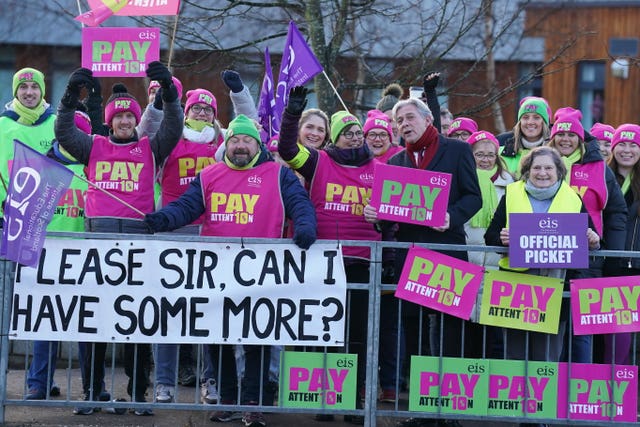 "I don't think it's surprising that we are now looking to other means in the next year to ensure that we do see teacher numbers and teacher time protected.
"I think that is very important when you look at the shared commitment that we have around protecting our children and young people's time within schools and tackling the attainment gap, it's not surprising that we would want to see teacher numbers supported within that."
Cosla, the local authority umbrella body, will respond to the Government's plans after council leaders meet on Friday.
The plan to recruit more teachers comes as those already employed are striking over pay, with a wave of local walkouts currently under way and more national action planned.
Ms Somerville said she will meet with the EIS – Scotland's biggest teaching union – next week, but she warned there is "still quite some gap" between what councils and Government can afford and what teachers are asking for.
"On that basis, it's exceptionally difficult to move ahead with negotiations when we see a demand coming in for a 10% pay increase," she said.
"I accept that the offer that was made last – which was 5% for the majority, 6.8% for those on the lowest grade – was rejected, but that would have given teachers over 21% cumulative rise since 2018.
"It was a fair and it was an affordable increase, but we do need to find our way through this.
"It will require compromise, but I'm afraid that what the Government can afford – the financial reality which we are all in is quite stark compared to the union demands of a 10% increase."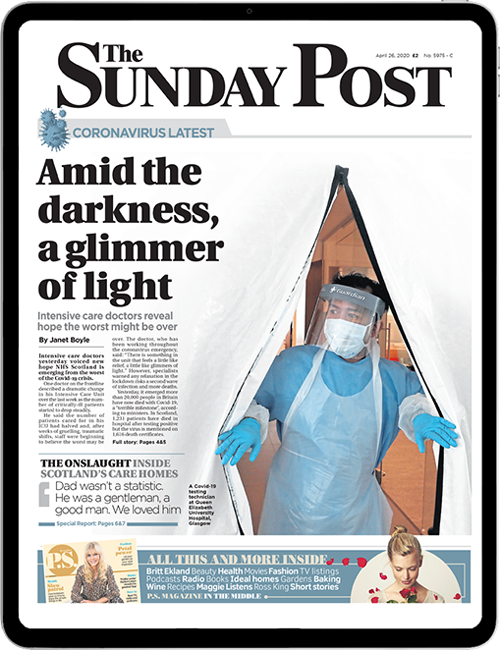 Enjoy the convenience of having The Sunday Post delivered as a digital ePaper straight to your smartphone, tablet or computer.
Subscribe for only £5.49 a month and enjoy all the benefits of the printed paper as a digital replica.
Subscribe