A further review on the use of mesh in surgical procedures is not needed, the Health Secretary has said.
Humza Yousaf said there are often no viable alternatives to using mesh in certain types of operation, rejecting a call to suspend the use of all surgical mesh devices.
Mesh implants have not been used in vaginal surgeries in Scotland since 2018, when ministers put a moratorium in place after women who had undergone the procedure complained of painful and debilitating complications.
A compensation scheme has also been created for women who were injured by the use of mesh implants.
On Tuesday, Holyrood debated a public petition calling for the Government to suspend the use of all mesh and fixation devices while a review is carried out.
The Health Secretary said two reports on the subject have already been published.
He said: "These reports are based on information from peer-reviewed published evidence, much of this from comparative trial data.
"Both reports support the continued use of mesh in most abdominal wall and groin hernias.
"I appreciate that the petitioners would like an independent review of all surgical mesh and fixation devices to be undertaken, and that is entirely understandable in light of their experiences.
"However, given the conclusions of the Scottish health technologies group reports, the action being taken by us in response to them… and given the various reviews carried out in relation to transvaginal mesh, I do not believe a further review is warranted.
"We will, though, remain focused on available evidence, including new information as it emerges, and are committed to acting on it."
He also rejected calls for a specialist service for hernia repair, saying it could pull resources away from health boards.
Mr Yousaf said mesh is still being used in types of reconstructive surgery where there is no other alternative.
He said: "In those cases, it is recognised that there are currently few, if any, viable alternatives.
"So to suspend the use of mesh in the very wide way anticipated by the petitioners would unfortunately leave a cohort of people with limited or no treatment options, which I am sure in reality is a consequence that neither they nor this Parliament would wish to see."
Scottish Conservative health spokesman Sandesh Gulhane told the chamber about his own experiences as a registrar on a hospital ward.
He said: "In my experience in hospitals, mesh complications were rare.
"I'm probably the only person here to have implanted mesh into hernias."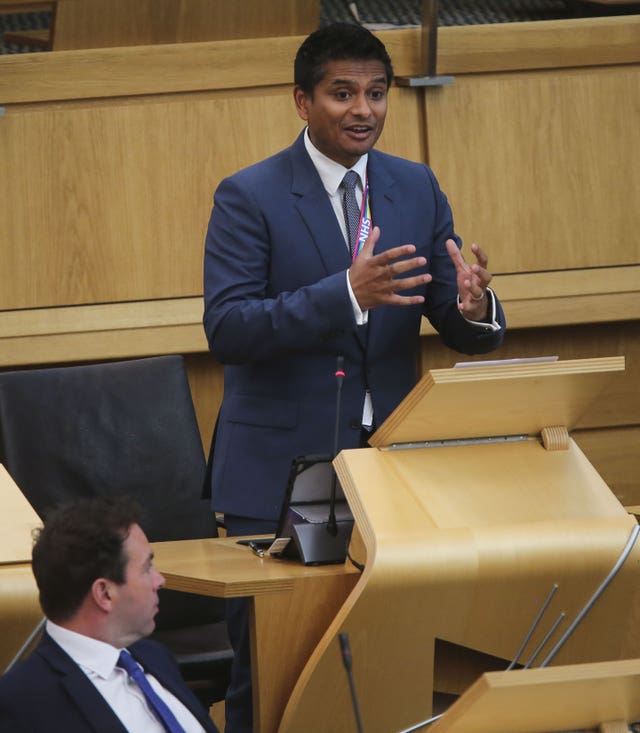 The SNP's Emma Harper, a registered nurse, then intervened to say she had also done so.
Dr Gulhane went on to say he would not object if he or a member of his family required a mesh implant.
Scottish Labour health spokeswoman Jackie Baillie said mesh complications have caused some patients to become depressed or have suicidal thoughts, as well as feeling "ignored" by doctors.
She added: "We have a duty to get this right for all those who have experienced negative side effects because of surgical mesh.
"The experiences and stories of these people, heard by the committee, are not isolated – they are widespread and they are real.
"The Government must learn from this testimony and prevent history from repeating itself."
Ms Baillie also said there should be a specialist mesh removal service, claiming the current provision has a waiting time of 42 weeks for the first appointment.
Scottish Liberal Democrat leader Alex Cole-Hamilton said he would "have an immediate and visceral problem with this or similar material being implanted into anyone's body", adding that he would like to see "compelling evidence of the safety of any mesh implant" before he recommended its use to someone or allowed it himself.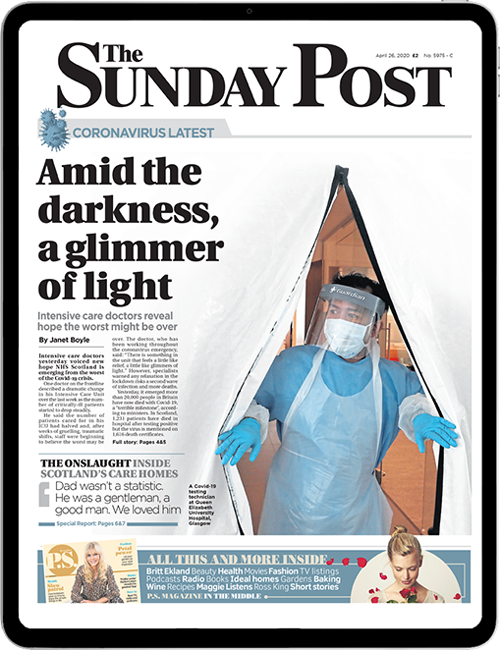 Enjoy the convenience of having The Sunday Post delivered as a digital ePaper straight to your smartphone, tablet or computer.
Subscribe for only £5.49 a month and enjoy all the benefits of the printed paper as a digital replica.
Subscribe