A sculpture of a floating boat which may take 70 years to grow to completion has been unveiled at the launch of a new centre for the arts and crafts.
Artists and makers are now moving into the £1 million suite of workshops and studios which have been unveiled at Marchmont House in the Scottish Borders.
The old stable block and garage, designed by Robert Lorimer, have been transformed into studios and workshops as part of the Creative Spaces project.
Two specially-commissioned sculptures by Charlie Poulsen have been unveiled at the site, which it is hoped will become a leading centre for artists and makers.
One sculpture, called Skyboat, incorporates Girl Hannah, an 11-metre wooden former fishing boat built in Whitby, which is now suspended on a wooden frame more than four metres in the air.
Planted beneath are five oak trees that will gradually grow to form a living cradle for the vessel which could take up to 70 years.
Mr Poulsen said: "It's an oak boat that will be cradled by living oaks. There's rather a fairy tale quality about a boat that is floating in a different ether, something other than the water, and there is also something about the huge strength of trees.
"I also like the idea that it will take many years before it is 'complete'. It looks to the future and may take 70 years. It will still be growing long after we are gone."
The other sculpture, Dancing Tree, is a metal casting of an ash tree cut in three vertically, which was then cast in iron sections.
The £1 million funding has come entirely from Marchmont Farms Ltd, with more investment planned in the future.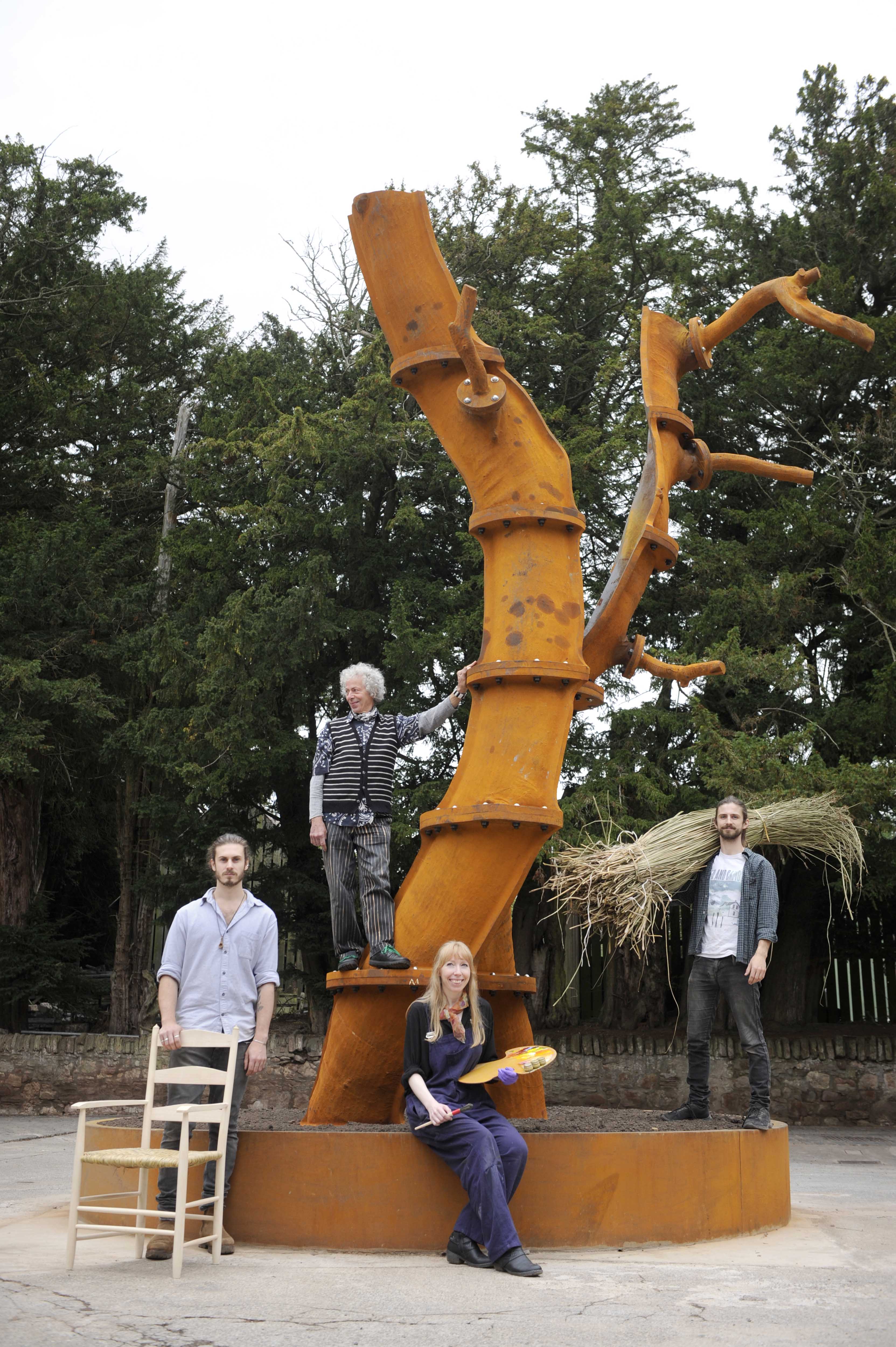 Hugo Burge, Marchmont's director, said: "This is a hugely important moment for us. Marchmont is excited to be investing in Scotland's future as a centre for the arts and crafts.
"We are deeply committed to supporting craft makers and the visual arts by commissioning work, funding residencies and also by establishing the kind of affordable and good-quality studios and workspaces they need for their work.
"At a time when artists and makers face crisis after crisis, and when there are so many demands of public resources, we believe it's more important than ever to find new ways to support and nurture creativity.
"The Borders, Scotland and the whole of the UK have an enormous wealth of creative talent and an astounding heritage of art and craft making. This is something I am convinced that we must treasure and build on if we are to have a thriving society, culture and economy that offers fulfilling careers and opportunities for talented people."
The tenants who have moved in so far are mural and fresco painter and art historian Julia Alexandra Mee, stone carvers and artists Michelle de Bruin and Jo Crossland and arts and crafts chair makers Sam Cooper and Richard Platt.
Marchmont has also taken on its first artist in residence, Valentine Warner, who will create a 3D collage inspired by the house and the estate – including features such as the Arts and Crafts-style owl towers which are part of the estate's wildlife conservation measures.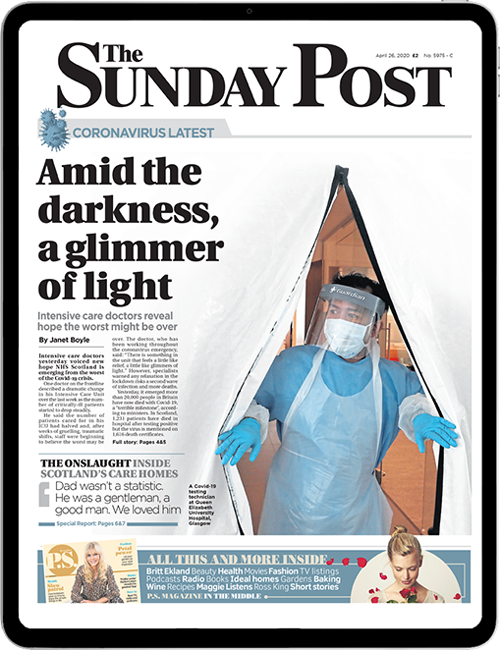 Enjoy the convenience of having The Sunday Post delivered as a digital ePaper straight to your smartphone, tablet or computer.
Subscribe for only £5.49 a month and enjoy all the benefits of the printed paper as a digital replica.
Subscribe