Councils are "struggling" financially, Nicola Sturgeon has said, as she was urged to admit her Government was cutting their budgets for next year.
Local authorities across the country have sounded the alarm about funding issues and potential cuts to services as a result in recent weeks, with a leaked document on Thursday showing a potential £22 million cut to social care and drugs services.
But the First Minister insisted her Government was providing a £570 million cash-terms increase to council budgets, something disputed by local authority body Cosla, which claims the figure drops to £71 million when ring-fenced money for Government initiatives is taken into account.
In a heated exchange during First Minister's Questions, Scottish Labour leader Anas Sarwar urged the First Minister to concede the budget would cut council funding.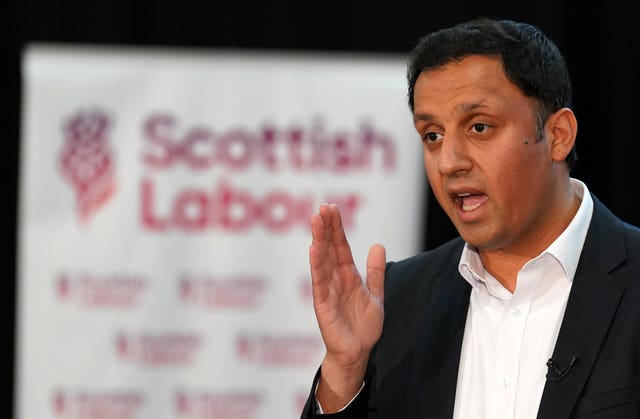 "The First Minister wants to deny reality," he said.
"The Fraser of Allander, the (Institute for Fiscal Studies), (the Scottish Parliament Information Centre), Scotland's councils including her own, all say there is a real-terms cut to local government budgets, but that's a truth the First Minister is not willing to accept.
"There is no way for councils to balance their books without further destroying local services."
The First Minister told the Labour leader all of the funding available to the Scottish Government had been allocated in the draft budget, and called on him to present options for spending cuts elsewhere that can then be given to councils.
"Anybody who says, and I understand why they would make this argument, that we should give more money to local government has a duty and a responsibility to point in that draft budget to the lines where they think that money should come from," she said.
"Is it the NHS? Is it the police budget? These are legitimate debates… but if you want to be credible in these debates, you can't only argue one side of it, you have to do both of the bits – that's what the Government is about."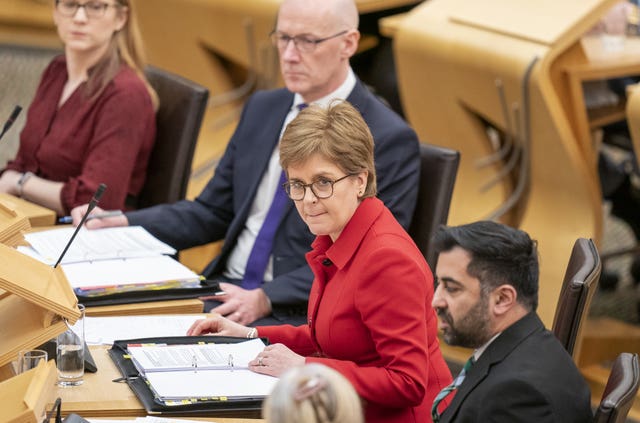 Mr Sarwar went on to describe the First Minister as "out of touch with reality", pleading with her backbenchers to "get off your backs and stand up against this First Minister".
Ms Sturgeon, responding, said: "No matter how much Anas Sarwar raises his voice and shouts, it doesn't cover up the fact that he has not brought forward a single proposal within a budget that is fully allocated for putting a single extra penny into local government budgets.
"That's why he shouts, because there is absolutely zero substance in anything he's saying."
The exchange comes as Angus Council says it will have to close a £52 million funding gap – which would require an 88% rise in council tax to rectify.
The council's director of finance, Ian Lorimer, said: "Cuts in expenditure on this scale mean it is inevitable that the areas where the council spends most will have to be looked at for savings."
Elsewhere, a cross-party group of councillors in Inverclyde wrote to Deputy First Minister John Swinney, urging him to commit more funding to local government, saying they face a £3.8 million funding gap, after making £6.7 million of savings, and the council may have to resort to compulsory redundancies.
"All we seek is a fair settlement and greater flexibility to manage the resources available to us for the benefit of the people of Inverclyde," the letter said.
Aberdeenshire Council was the first in Scotland to set its budget, with councillors agreeing a 4% increase in council tax on Thursday, as well as a 2.5% increase to council housing rents.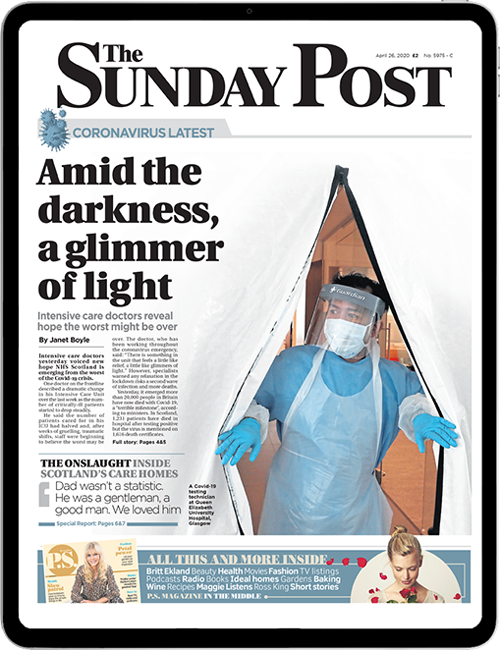 Enjoy the convenience of having The Sunday Post delivered as a digital ePaper straight to your smartphone, tablet or computer.
Subscribe for only £5.49 a month and enjoy all the benefits of the printed paper as a digital replica.
Subscribe