Nicola Sturgeon has been challenged to scrap a scheme which gives mobiles to prisoners, with a Conservative MSP claiming the "freebie" phones are putting staff in jails at risk and "fuelling violence between inmates".
Russell Findlay pressed the First Minister on the initiative, which was introduced in prisons as part of the response to the Covid pandemic.
Inmates were given mobile phones to help them stay in touch with their families at a time when normal visits were barred.
Ms Sturgeon said that to date, £4.12 million had been spent on the scheme, telling Mr Findlay: "At the start of the pandemic, we took the decision to provide mobile phones to those in custody to maintain vital family communication, including and perhaps especially with children, during what was an incredibly challenging period and when normal visiting wasn't possible."
Mr Findlay called on her to "bin" the scheme, saying: "How on earth can mobiles for prisoners at a cost of £4 million and rising be a priority?
"Taxpayers' money should be spent on frontline services, not freebies for criminals."
Raising the issue at First Minister's Questions, he continued: "These phones have been misused nearly 5,000 times, they have been used to order fire-bombings, drug-dealing and to threaten crime victims.
"Prison officers tell me these SNP-issued phones are putting them in danger by fuelling violence between inmates.
"When will you bin this costly and dangerous policy?"
Ms Sturgeon said that while offenders are sent to jail as punishment, a prison sentence "should also be about rehabilitation" and allowing inmates to keep in touch with loved ones is an important part of that.
She said: "The mobile phone provision… that is about ensuring connections between prisoners and families, including children, which is important to rehabilitation, which is important to reducing offending and reoffending.
"We will continue to consider these issues carefully but we will consider them in the context of a justice system that punishes criminals, that is extremely important, but also seeks to rehabilitate those who commit crimes and reduce reoffending, because that is in the overall interest of communities across the country."
A Scottish Prison Service spokesperson said: "The use of prison-issued mobile phones is robustly monitored – in the same way as calls from other phones are – and we act upon any suspicion of illegal activity.
"However, the vast majority have been used as intended, by keeping people in touch with family members, including children, and supporting good mental health and well-being."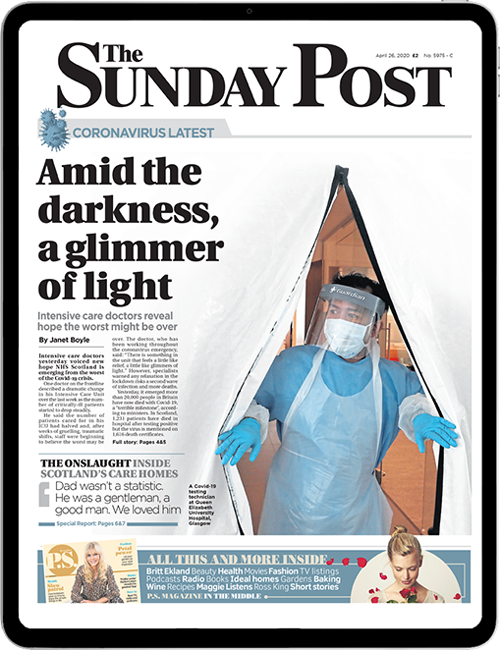 Enjoy the convenience of having The Sunday Post delivered as a digital ePaper straight to your smartphone, tablet or computer.
Subscribe for only £5.49 a month and enjoy all the benefits of the printed paper as a digital replica.
Subscribe