Union leaders have told the First Minister he must help find more cash to improve council workers' pay or the wages dispute will escalate.
The unions representing local government staff have jointly written to Humza Yousaf and his Deputy First Minister Shona Robison after their members voted against the current pay deal.
The First Minister made clear he did not "want to see the level of strike action as we saw last year", when rubbish piled up on the streets in Glasgow and Edinburgh after council cleansing staff walked out on strike.
Mr Yousaf said that was why the Scottish Government had included £100 million in the local government settlement for "fair pay" for workers.
But the First Minister, speaking to journalists at an energy conference in Glasgow, said: "This is ultimately a dispute between local government and their employees, so I hope they can resolve that."
It comes after council workers were offered a deal that local government leaders at Cosla say amounts to a 5.5% overall pay increase.
But within that it said those on the lowest salaries would receive a pay boost of up to 9.1%, while those earning more than £38,585 would get just over 6%.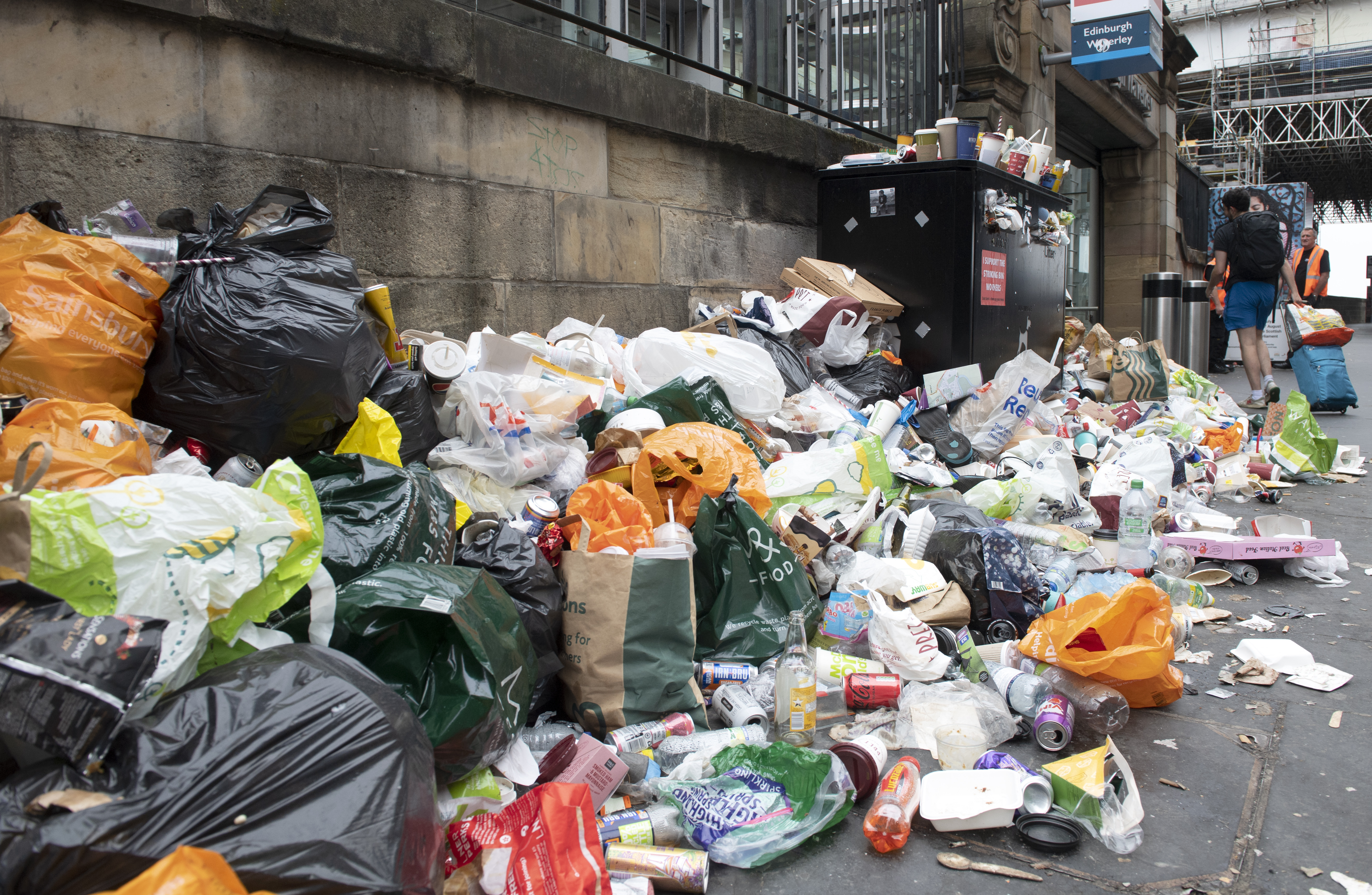 Unite general secretary Sharon Graham said: "The Scottish Government and Cosla need to improve upon the current pay offer or there will be trouble ahead."
She said with the pay offer coming at a time "when the broader cost of living index is now above 13%" it meant council workers were being asked to take a "punishing real terms pay cut".
Graham McNab, Unite industrial officer said: "Around 5,000 Unite members working in local government have emphatically rejected the current pay offer in a consultative ballot.
"It's crystal clear that our members are prepared to fight for a better deal if this can't be secured through negotiation."
Meanwhile GMB Scotland senior organiser for public services, Keir Greenaway said the offer "dramatically short-changes council workers in Scotland compared to colleagues in England and Wales at a time when staff are under unprecedented financial pressure".
Mr Greenaway added: "It was no surprise it was so overwhelmingly rejected and, since Cosla has failed to find an acceptable way forward, the Scottish Government must intervene to build a new, fairer offer.
"If they cannot or will not then this dispute can only escalate."
In the letter to Mr Yousaf and Ms Robison, the unions insist that "the Scottish Government need to come to the table to provide additional funding to improve the offer".
They have now requested an "urgent face to face meeting" with both Scottish Government ministers and Cosla leaders "to discuss the challenges the local government settlement presents in delivering a fair pay award for the vital workers we represent".
Councillor Katie Hagmann, resources spokesperson at Cosla, insisted however insisted the pay deal proposed was a "strong offer which clearly illustrates the value councils place on their workforce".
Ms Hagmann also stressed the deal "aligns with what has been agreed for other sectors" as she said that "parity as well as affordability over the longer term must be key considerations for local government".
She continued: "The current offer also recognises the cost-of-living pressures on our workforce and critically, it seeks to protect vital jobs and services.
"Even the current offer will make this really challenging for some councils.
"Again, I would reiterate that the offer value in year is 5.5%, the average uplift on salaries going into the next financial year is 7%.
"Importantly, those on the Scottish Local Government Living Wage would get 9.12% and those at higher grades, where councils are experiencing severe recruitment challenges, would see 6.05%."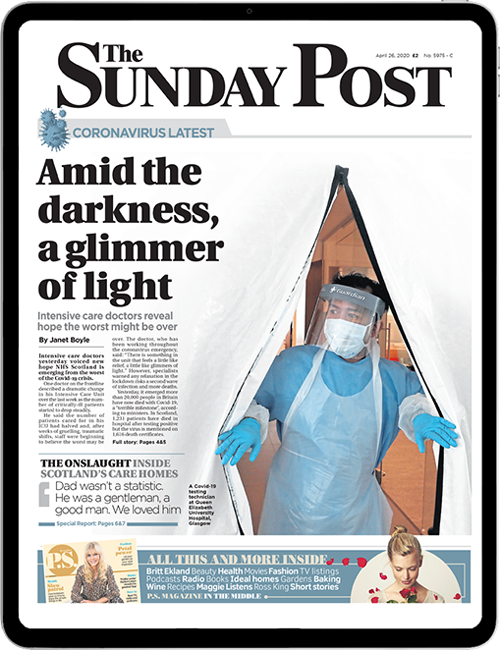 Enjoy the convenience of having The Sunday Post delivered as a digital ePaper straight to your smartphone, tablet or computer.
Subscribe for only £5.49 a month and enjoy all the benefits of the printed paper as a digital replica.
Subscribe