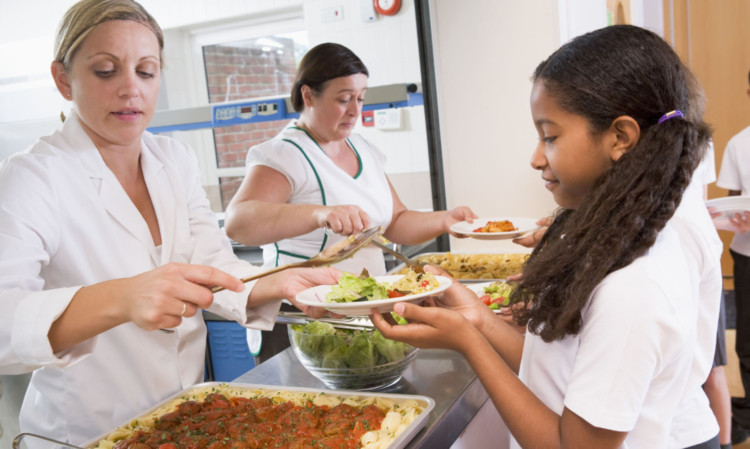 Thousands of Scots children are being served food from kitchens criticised by food officers.
A probe has revealed more than 72 schools, nurseries and after-school clubs operated sub-standard catering facilities last year. Many of the premises are council-run while others are privately owned.
Midlothian, Dundee and West Dunbartonshire council areas had the highest number of establishments with "improvement required" following inspections last year.
The figures, compiled from publicly available data on the Food Standards Agency (FSA) website, have raised concerns over the safety of children being fed at school and care facilities in Scotland.
Microbiologist Hugh Pennington said: "It's worrying that there are so many premises with improvements needed. Children are more at risk from some bugs such as E.coli, especially those aged five and under.
"Children so young won't have the best hygiene practices either which means they are more likely to spread some bugs. If you get a food poisoning bug in a place it can be spread very easily."
Conducted on a rolling basis, FSA inspections judge whether a premises meets hygiene regulations. If it fails, the owners are ordered to make urgent improvements to bring facilities up to standard.
Failings could include raw meat left next to cooked food, dirty equipment and mould growing on kitchen walls or smaller infringements such as broken tiles.
Midlothian currently has the highest number of schools, nurseries and after-school clubs with "improvement required" following inspections last year. A total of 10 premises there were told to improve their efforts, including eight council-owned
facilities such as nursery classes at Lasswade Primary School as well as Gorebridge Primary School.
Dundee and West Dunbartonshire had the second highest number with seven premises in each region told to make improvements. Of those, six facilities, including Haldane Primary School and St Ronan's Primary School, were run by West Dunbartonshire council while one was run by Dundee City Council.
Glasgow and East Lothian had six failing premises each from inspections last year while Aberdeen had five and Edinburgh had three.
Aberdeen's prestigious Robert Gordon's College was listed among premises with "improvement required" despite winning a food hygiene gong from the FSA in 2010.
Earlier this year Prince Charles' old school Gordonstoun, in Moray, was told to improve its hygiene. It has since been re-inspected and passed.
In addition to the 72 schools, nurseries and after-school clubs told to make improvements last year, a further 60 council-run facilities were given the same warning between 2009 and 2012.
And it isn't the first time school kitchens have faced criticism. In 2005, inspectors in Scotland discovered rats, mice, flies, ants and fungus gnats in food storage areas at primary and secondary schools across the country.
Scottish Conservative education spokeswoman Mary Scanlon MSP commented: "It is simply shocking that thousands of children across Scotland have been served food from kitchens that have failed standard hygiene laws.
"Parents will be horrified to know their child may have been served a meal from a facility flagged up by inspectors."
West Dunbartonshire Council said the required improvements had been made and Midlothian Council said they were satisfied all food hygiene risks are being controlled.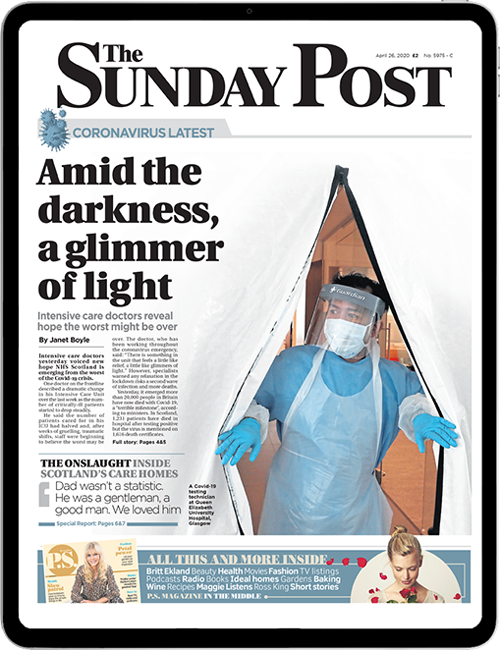 Enjoy the convenience of having The Sunday Post delivered as a digital ePaper straight to your smartphone, tablet or computer.
Subscribe for only £5.49 a month and enjoy all the benefits of the printed paper as a digital replica.
Subscribe