The drop in Scotland's breeding seabirds may be slowing, a new report indicates.
The latest biodiversity indicator published by Scottish Natural Heritage (SNH) uses data largely collected by volunteers to look at numbers of 11 species of breeding seabird.
The figures show population levels have remained fairly stable since 2011, having fallen by more than 30% in the preceding 25 years.
Since 1986, overall numbers have dropped by an average of 32%.
Only two of the species – common gull and common tern – have maintained or increased in breeding numbers over the period.
The largest drop was in breeding numbers of Arctic skua, which fell by more than three-quarters (78%).
The species has its breeding stronghold in the Northern Isles and the decline has been linked to changes in the availability of sandeels, which has also affected populations of kittiwakes and terns on the islands.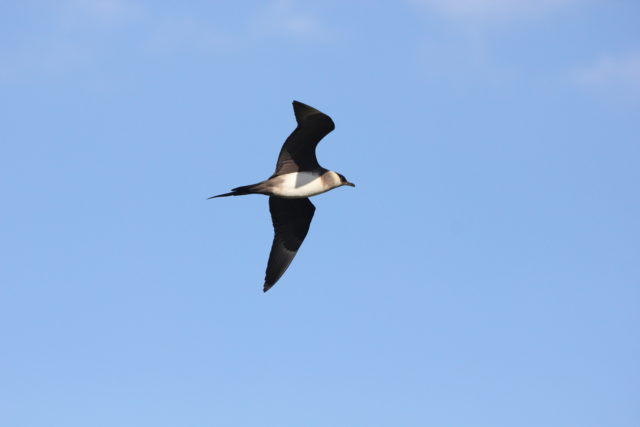 Declines are also apparent for herring gull and great-black backed gulls across Scotland.
The figures point to some seabird populations – such as guillemot and black-legged kittiwake – stabilising, albeit at a lower level than previously, with some colonies showing increases.
Common tern and Arctic tern numbers rose since the previous report but as terns are known to have highly variable breeding numbers SNH said it is too early to predict this trend continuing.
Increases have been recorded at seabird colonies where rats have been removed, such as the Shiant isles in the Outer Hebrides and the Isle of Canna and the Inner Hebrides.
SNH said removing rats and American mink from breeding areas is a "crucial step" in securing the future seabird populations.
Simon Foster, SNH's trends & indicator analyst, said: "Seabirds are long-lived, for example the oldest guillemot in Scotland (and the rest of the UK) was recaptured on the Isle of Canna last summer being at least 41 years old.
"In Wales a razorbill was recorded at 42 years old while a Manx shearwater has been found more than 50 years old.
"Clearly we need long-term data to really understand what is happening to different species and the fantastic work by volunteers undertaking monitoring at colonies around Scotland is invaluable in providing us with a unique picture on these changes."