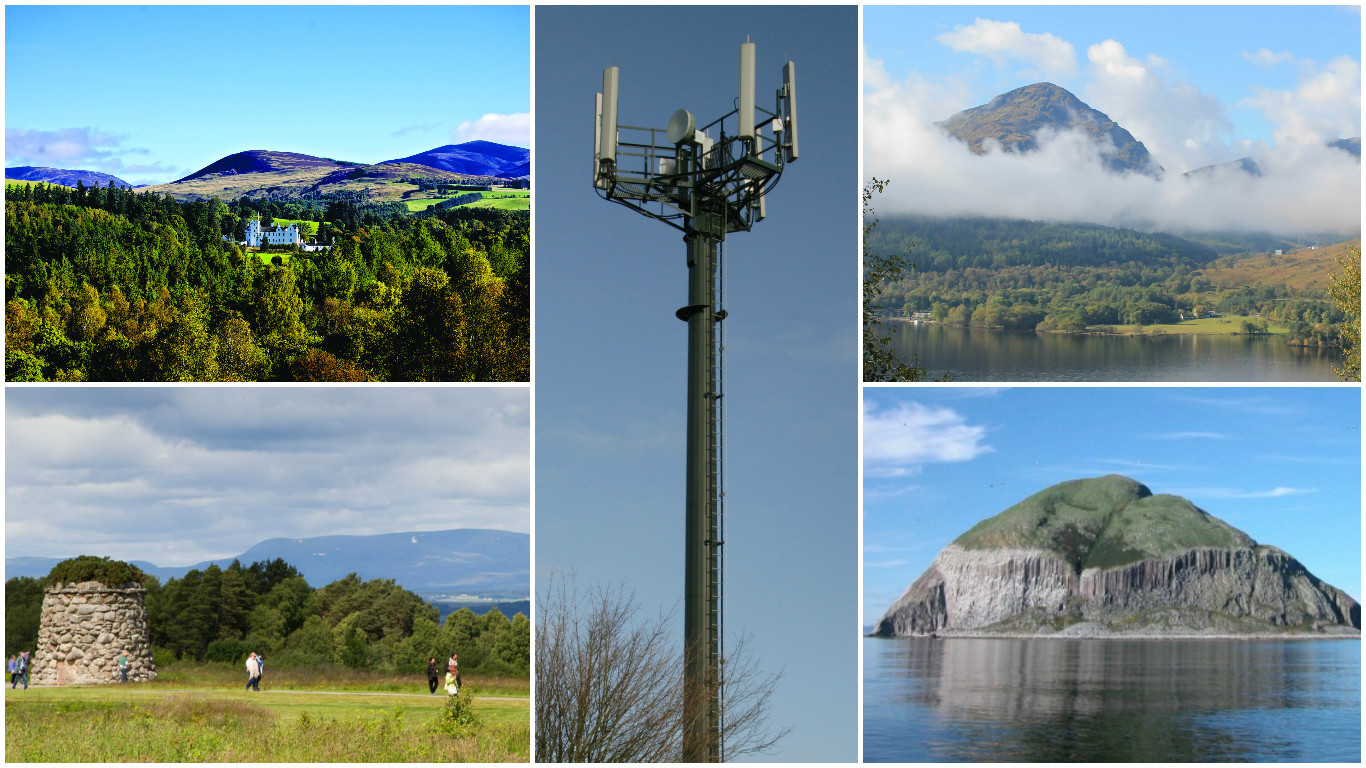 CONTROVERSIAL Scottish Government proposals to ease planning legislation could make it easier for mobile phone companies to put up masts on some of the country's most important historical and natural areas.
A new consultation document details plans to dramatically cut back on rules that protect conservation areas, historic battlefields, national parks and sites of special scientific interest.
It's hoped the widespread overhaul of the system, which will see applications dealt with more swiftly and significantly reduce costs, will improve mobile handset reception in Scotland's many signal blackspots.
However, fears have been raised that the proposals could see a flood of masts going up on heritage sites and ecologically sensitive areas.
And critics are worried some of Scotland's most picturesque, tranquil and beautiful spots could be irreversibly marred by ugly, towering eyesores in the name of progress.
John Mayhew, director of the Association for the Protection of Rural Scotland, said: "We have real concerns about the potential impact of these changes.
"It is easy to forget but before we reached the scale of wind farms we now have in this country, the sighting of mobile phone masts was a huge issue.
"They are obviously not as big and intrusive as wind turbines but they can still, if not done sensitively, impact on the landscape which is enjoyed by visitors and residents of Scotland alike.
"We would be concerned that any of these changes might be the thin end of the wedge so it needs to be looked at very closely."
In June, a plan to end mobile phone blackspots in rural Scotland was unveiled.
The Scottish Government and mobile operators agreed a deal to provide coverage to the hundreds of thousands of Scots blighted by poor signals.
Fergus Ewing, Cabinet Secretary for Connectivity, said ministers would work with operators including EE, Three, O2 and Vodafone to maximise commercial investment across the country. The latest consultation document forms part of the new strategy to roll out greater connectivity.
Among the plans is a relaxation of planning restrictions, allowing even bigger mobile masts to be built.
According to the 55-page document, a reliable network is vital to Scotland's economy.
The introduction adds: "It is essential for business, in the delivery of public services, and in contributing to a low carbon environment.
"Operators have demonstrated a clear commitment to maximising mobile network coverage.
"We have committed to using the powers available to Scottish Ministers, including through the planning system, to improve the case for sustainable investment in all forms of digital infrastructure in Scotland."
However, critics have warned the relentless march of technology would have dire consequences for the countryside. Independent Highland councillor Jim Crawford, who has campaigned to protect Culloden battlefield, said: "We've already seen masts going up right through the heart of Scotland to allow people to use their phones on trains.
"They're every five miles and a bit of an eyesore. We've fought for six years to protect Culloden.
"What we don't want is for the Scottish Government to turn round and say if a commercial company can make money by doing this, let them do it.
"It's immoral and irresponsible."
The Scottish Government have already done a deal on rates with mobile companies to make erecting new masts more commercially viable.
The latest proposals would also allow masts to be increased in height by up to 15%. But Councillor Crawford insisted it was also important to remember the value of Scotland's countryside to the economy.
He added: "Masts that are simply for commercial gain would be dreadful. All governments need to recognise that this is our heritage and we need to protect it. Sticking up masts is not the way to do it.
"We've seen in the past the Scottish Government over-rule council planning decisions and enforce their will.
"This may be a consultation document but we have to be sure it's not just the Government going through the motions."
Scottish Conservative infrastructure spokesman Alex Johnstone also warned of the dangers relaxing planning controls.
He said: "It is a difficult balance to strike between ensuring Scotland keeps up with technology and the need for better communications infrastructure.
"But that progress cannot come at the expense of damaging historic buildings or compromising planning rules which are there to protect the country's heritage.
"It won't be easy to find a solution, but with enough imagination and hard work, one will be there."
---
READ MORE
Mobile phone coverage in Scotland lagging behind UK, says Ofcom
VIDEO: Scotland's most iconic buildings – which is your favourite?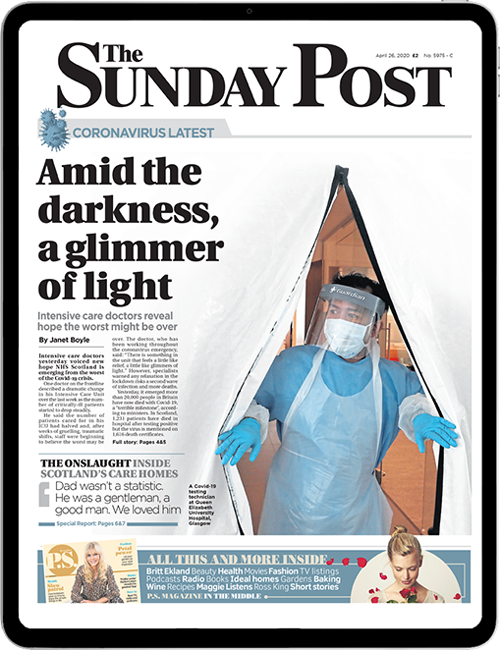 Enjoy the convenience of having The Sunday Post delivered as a digital ePaper straight to your smartphone, tablet or computer.
Subscribe for only £5.49 a month and enjoy all the benefits of the printed paper as a digital replica.
Subscribe