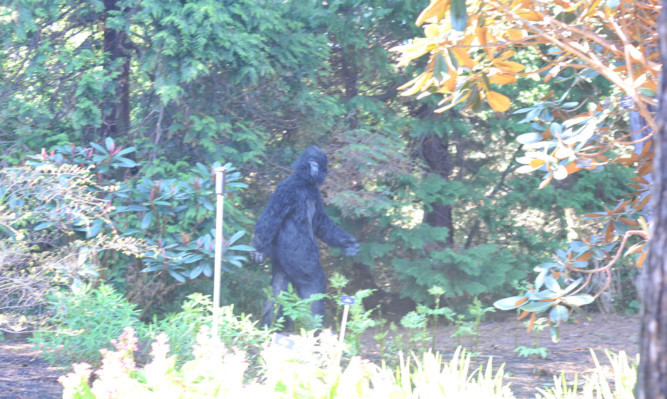 Experts have been using fake monsters to test how people report encounters with mythical creatures.
One exercise saw one person unleashed in a popular Edinburgh attraction dressed in a gorilla suit, as part of a study to see how people react to so-called Bigfoot sightings.
The experts have also used props and costumes to create other beasts.
The team from the University of St Andrews, Fife, are keeping tight-lipped about their research until it has been published in a scientific journal.
But Dr Charles Paxton, a research fellow and statistical ecologist at the university, explained the "serious study" would help his team find statistical patterns in accounts of weird and wonderful sightings. He admitted: "People think it's a bit odd till I explain what I'm doing."
The Bigfoot experiment took place at the Royal Botanic Garden Edinburgh.
They chose the venue as it has 50 giant redwoods similar to those that adorn the US forests where Sasquatch sightings are generally reported.
He said: "It's like the area where you get reports of Bigfoot. There are other experiments that have involved fake monsters."
The garden visitors were all told they were taking part in an experiment beforehand.
One group were told to look out for Bigfoot and sent on a route that would bring the fake gorilla into view. They were later asked to report their sighting.
The other group didn't get to see the fake primate but they were asked to write down a personal account as if they had.
The study then looked at differences in the two sets of accounts.
The team revealed details of their Bigfoot study at a day of talks in Edinburgh yesterday.
It covered a diverse range of subjects such as "Nazi flying saucers", "Bigfoot" and the "evolution of sea monsters".
But the academics maintain they aren't just monkeying around as their prop-laden projects have sound scientific methods and aims.
Dr Paxton previously catalogued all known sightings of the Loch Ness monster to look for consistencies or patterns which could be explained by natural phenomena.
"It's a serious study of people reporting things," he said. "I'm trying to see if there are statistical patterns.
"All my work gets published in proper scientific journals. All I do is with the aim of getting proper results."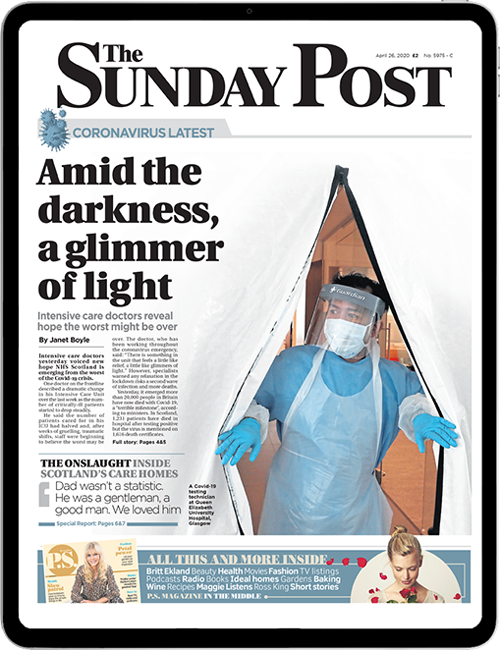 Enjoy the convenience of having The Sunday Post delivered as a digital ePaper straight to your smartphone, tablet or computer.
Subscribe for only £5.49 a month and enjoy all the benefits of the printed paper as a digital replica.
Subscribe