Exam pass rate statistics have a "perverse impact" on some schools and effectively narrow the curriculum, MSPs have been told.
A group of education experts spoke to a Holyrood committee following their review which recommended a "significant reduction" in school exams.
Chaired by Professor Louise Hayward, it was released earlier this year and comes amid plans to overhaul the education system in Scotland.
Prof Hayward and other members of the review team spoke to the Education Committee on Wednesday.
Oban High School headteacher Peter Bain, who is part of the group, said the issue of exams is "one of the most vocally put forward as a failing of the current system" by other education leaders.
He said the assessment part of the Curriculum for Excellence leads to a concentration on exams.
"The consequence of that pattern of behaviour – that continued pattern of behaviour – is that we continue to seek to produce statistics that show our schools, our local authorities and indeed the country in a good light, comparing five plus Highers in particular," Mr Bain told MSPs.
"The trouble with doing that is that we continue to teach the same narrow base subjects to try and secure our continuing pass rates so we don't fall down whatever artificial league table we produce.
"That unfortunately has a perverse impact on our curriculums in many schools – not all."
He said this narrows the curriculum and means some young people are not being offered appropriate subjects or undertaking flexible learning plans to get ready for the workplace.
Prof Hayward's group proposed the introduction of a Scottish diploma of achievement – a qualification or graduation certificate that would provide evidence of pupils' achievements.
Speaking to the committee, Prof Hayward said pupils spend much of their senior phase focused on exams.
"That led to disillusionment with young people and frustration from teachers in the way in which the senior phase was developing," she said.
The fact there are three consecutive years of "high stakes" assessments poses challenges, she said.
Changes to the education bodies in Scotland, including replacing the Scottish Qualifications Authority, are expected to be completed in 2025.
Education Secretary Jenny Gilruth has said the Scottish Government will reflect on Prof Hayward's review as it reshapes the education landscape.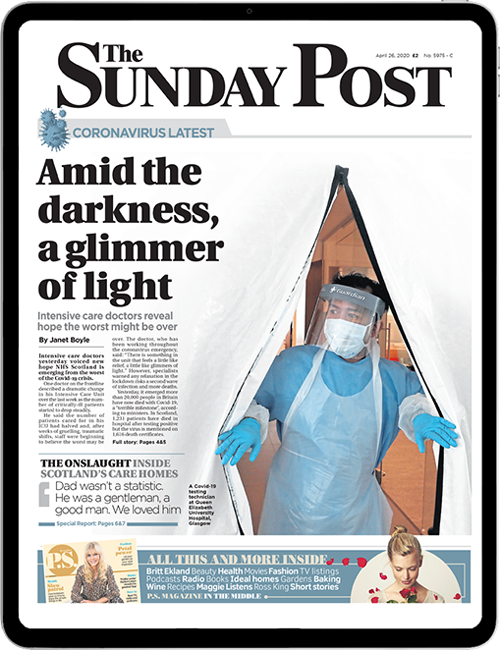 Enjoy the convenience of having The Sunday Post delivered as a digital ePaper straight to your smartphone, tablet or computer.
Subscribe for only £5.49 a month and enjoy all the benefits of the printed paper as a digital replica.
Subscribe