A former NHS board chairman has accused Scotland's Health Secretary of lying over circumstances surrounding a last-minute delay to a flagship hospital.
Brian Houston, who resigned from the post at NHS Lothian in January, criticised Jeane Freeman's handling of the delay in opening the new Royal Hospital for Sick Children and Young People in Edinburgh.
He also claimed Ms Freeman said she would fire him if he did not quit.
The Scottish Government said it rejects the allegations.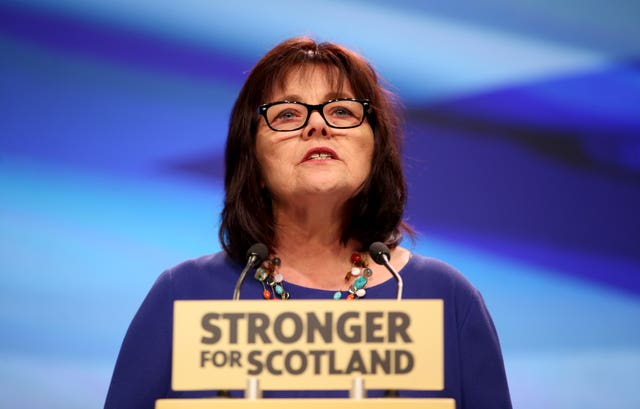 Ms Freeman postponed the opening a day before the move was due to start over safety concerns regarding ventilation.
It is now not expected to open until autumn.
In a statement announcing the delay, she said she had asked the health board to temporarily halt the move, adding: "In order to be absolutely sure that patient safety is delivered, I have no choice but to postpone NHS Lothian's planned move to the Royal Hospital for Children and Young People."
Mr Houston told the Edinburgh Evening News an emergency meeting was held when the problem was discovered and options – going ahead with the move, postponing it and having a partial move – were prepared but no recommendation made.
He said: "That meeting of expert parties did not make a recommendation.
"It simply said 'here is our risk assessment against each of these four options' and that was given to Scottish Government.
"We were then told we had to do nothing, the matter was being taken out of our hands.
"We were not to take any action until the Cabinet Secretary had made her decision, nor were we allowed to communicate to anybody, internally or externally, including staff."
He added: "After the best part of a day, we got the announcement from on high that basically said 'I have decided to overrule NHS Lothian and the move will not take place until we are 100% sure that the building is safe in every possible dimension'.
"Nobody was arguing with the decision but to say she was overruling NHS Lothian was a lie."
In a separate interview in The Times Scotland, Mr Houston claimed Ms Freeman's leadership style is "toxic" and there is a "complete absence of leadership responsibility" in the Scottish Government's health department.
He said: "They want a distance between the centre and board directors and chairs so they take the blame rather than there being political blame."
Scottish Conservative health spokesman Miles Briggs called for Ms Freeman to make a statement at Holyrood this week on the allegations, as did the Scottish Liberal Democrats.
Mr Briggs said: "Scotland's Health Secretary has been called a liar by one of the most senior public officials in the land.
"That's an incredible situation and one which she must address immediately.
"It seems from Mr Houston's account that Ms Freeman – who was already under intense pressure because of other health failings across Scotland – used the Sick Kids crisis to show who was boss.
"That would be playing politics with one of the worst NHS scandals since devolution."
A Scottish Government spokesman said: "We totally refute the claims made by Mr Houston.
"The Cabinet Secretary and senior management of the health service take their responsibilities for the delivery of safe and effective healthcare extremely seriously and take action to ensure this is the case across NHS Scotland.
"Every NHS board chair is subject to a regular appraisal process conducted by the CEO of NHS Scotland.
"Those conversations present an opportunity to discuss successes and challenges in every board and we can confirm that this was the case in NHS Lothian."