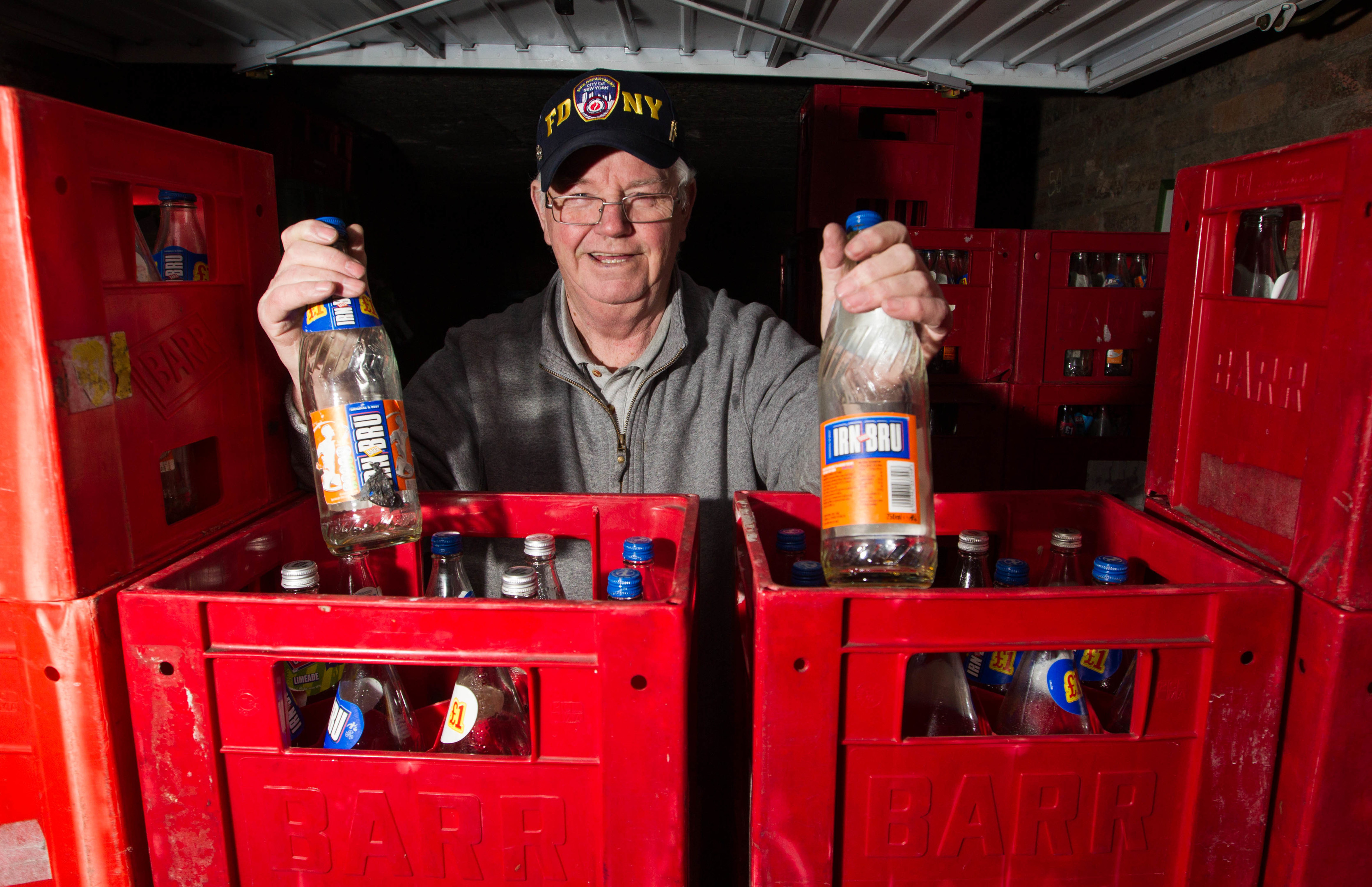 And for the sprightly 82-year-old, no longer getting money for an empty has left him feeling, well, rather empty.
Because for the past 30 years the former fireman from Cumbernauld has collected more than two million of the bottles, raising £134,000 for more than 50 charities.
He's so well known for collecting empties that Irn-Bru tycoon Robin Barr even arranges for the crates to be regularly lifted from Jimmy's lock-up.
With the returns policy now ended, Jimmy – who was given an extra few weeks to gather his empties – has been asked to send his final bottles this week.
"I can only hope Barr's offer me counselling after this," he laughed. "I'm not sure what I'm going to do with my time."
Jimmy began collecting the empties full-time after retiring from the fire service due to chronic fibromyalgia three decades ago.
"I felt the community had given me a living, so I wanted to give something back.
"My motto is when you get up in the morning you put on shoes, not slippers."
When Jimmy started collecting he received 8p per bottle. That rose to 12p, 15p, 20p and finally 30p.
"I'll miss going into all the factories I collected from and having banter with the workers," smiled dad-of-four Jimmy, who's been familiar with a skip or two over the years.
"The message on my answer machine says I'm probably in a skip looking for bottles. I found 72 in one a few years ago. I used a palette to climb in but then I discovered I couldn't get out and had to wait for someone to help me!"
Last week he was at a yard near Dunfermline at 8am making an uplift and he's gone as far west as Gourock for a collection.
Jimmy said: "I use a Toyota Corolla, which I got last year, but I didn't buy it until the salesman brought it to my lock-up so I could check that the crates would fit inside!"
Jimmy's biggest single haul was 842 from a house clearance.
The money he raises always goes to Scottish charities, except once when he sent a donation to the New York Fire Department.
The grandad-of-three also spends some of his time giving history talks to schools and pensioner and church groups and he's sure wife Anne will have plenty of tasks to keep him busy.
He added: "I'd just like to thank everyone who donated bottles, the workplaces who gave me access, Sanctuary Housing for the use of the lock-up, the Robert Barr Charitable Trust for their donation of £10,000 to Medicinema, which I was raising money for and all of the retail staff at Barr's.
"And also to Robin Barr, who always encouraged me to keep collecting."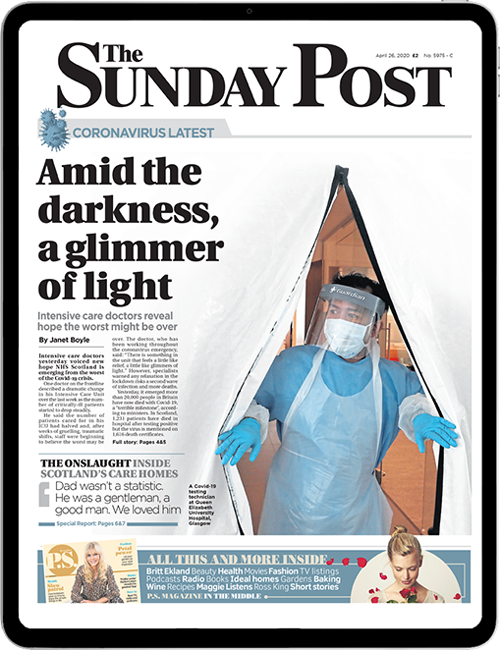 Enjoy the convenience of having The Sunday Post delivered as a digital ePaper straight to your smartphone, tablet or computer.
Subscribe for only £5.49 a month and enjoy all the benefits of the printed paper as a digital replica.
Subscribe