Police Scotland Chief Constable Sir Iain Livingstone has said he is confident the country can be "efficiently and effectively" policed despite a challenging budget landscape for the force in the year ahead.
Following the Scottish budget last month, an £80 million revenue funding uplift was confirmed for policing overall, representing an increase of 6.4% on the previous year.
However, the chief constable said £37 million of this has been allocated to meet the costs of the 2022-23 pay review, leaving £43 million for allocation.
The settlement is an improvement on the flat-cash position indicated by the Scottish Government's resource spending review, but Sir Iain said it still represents a real-terms reduction which will result in "difficult choices" across the organisation.
Speaking at a meeting of the Scottish Police Authority (SPA) board on Thursday, Sir Iain was asked by board member Mary Pitcaithly if he is "confident" Scotland can be "efficiently and effectively policed" in the year ahead based on the proposed budget.
Sir Iain replied: "In short, I am. We know how challenging it is within the Police Service of Scotland because officers and staff make it look easier than it is.
"We do forget that policing costs £200 million less every year and I make absolutely no apology for stating that and restating that.
"There was a challenge laid out in the spending review by the then Finance Secretary Kate Forbes about the need for structural reform, a look at the estate capability, a look at the procurement approach, a look at the efficiency model.
"Police Scotland has done that.
"Everybody will own this and we will take responsibility for it.
"It is vital that despite financial challenges, we will continue to keep Scotland safe and we will be able to do that, but it will be difficult."
Sir Iain told the meeting the settlement means the force will not be able to maintain its workforce levels.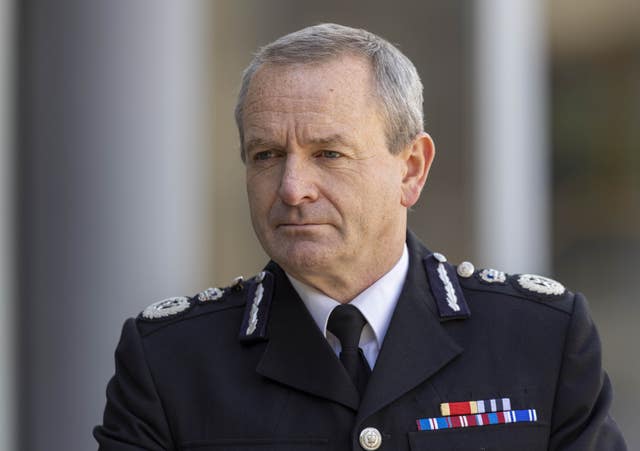 He said: "The allocation does not allow us to maintain a workforce at the level of previous years.
"It doesn't allow us to maintain that level of police officer capacity while at the same time to make a pay award in the coming financial year.
"As a result, hard choices are being taken to refine our service so that we prioritise and maintain operational policing."
Sir Iain said officer numbers are lower as a result of retirals and recruitment delays.
Officer numbers have previously averaged at around 17,200 but there are now about 16,600 officers working in Police Scotland.
Sir Iain said the force will maintain these numbers and is putting in place organisational plans to reflect that level of policing.
The meeting also briefly discussed the publication of Baroness Louise Casey's damning review of the Metropolitan Police earlier this week.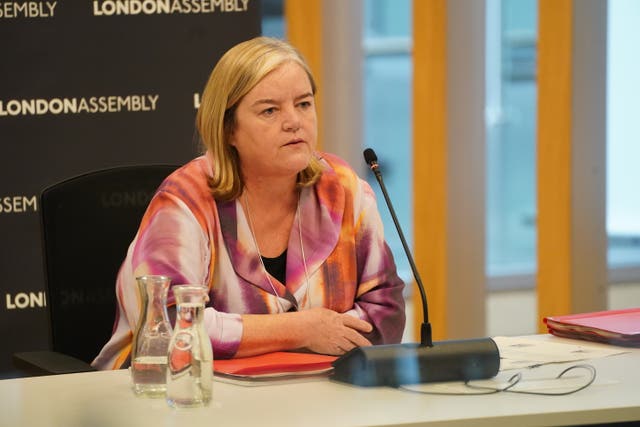 SPA chairman Martyn Evans emphasised the report "was about the Metropolitan Police Service and not Police Scotland or any other police service".
Mr Evans added: "In the words of Martin Hewitt, who chairs the National Police Chiefs' Council, the Casey report reinforces the urgency of our nationwide police mission to root out unacceptable behaviour and being anti-discrimination of any kind.
"My experience, as chair of the Scottish Police Authority, is that our service invites scrutiny and challenge and has an active learning culture and embraces continuous improvement.
"At our last meeting in September, Police Scotland's equality, diversity and inclusion strategy was approved by us along with the implementation plan.
"The actions in that strategy provided strong foundation of further improvement in relation to inclusion and diversity.
"I'm asking the chief constable to assure us, Police Scotland will review the Casey report and recommendations to show that any and all organisational learning can be captured in Scotland."
Sir Iain said: "We know from independent review, we know from legal and misconduct cases and through listening to our own staff, that policing across Scotland is not immune from the racism, sexism and discrimination which disgracefully persists across society.
"But Police Scotland is meeting these challenges head-on through taking action, sustained, tangible action, driving a relentless focus on values and standards under a policing together programme and actions to tackle sexism in the workplace, drawing upon actual experiences of officers and staff."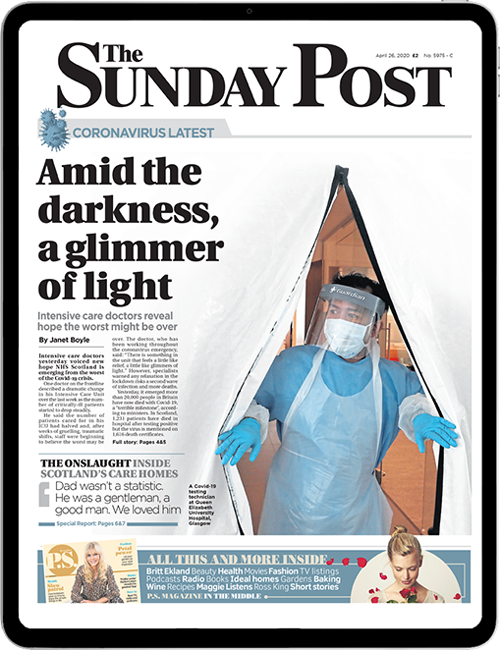 Enjoy the convenience of having The Sunday Post delivered as a digital ePaper straight to your smartphone, tablet or computer.
Subscribe for only £5.49 a month and enjoy all the benefits of the printed paper as a digital replica.
Subscribe