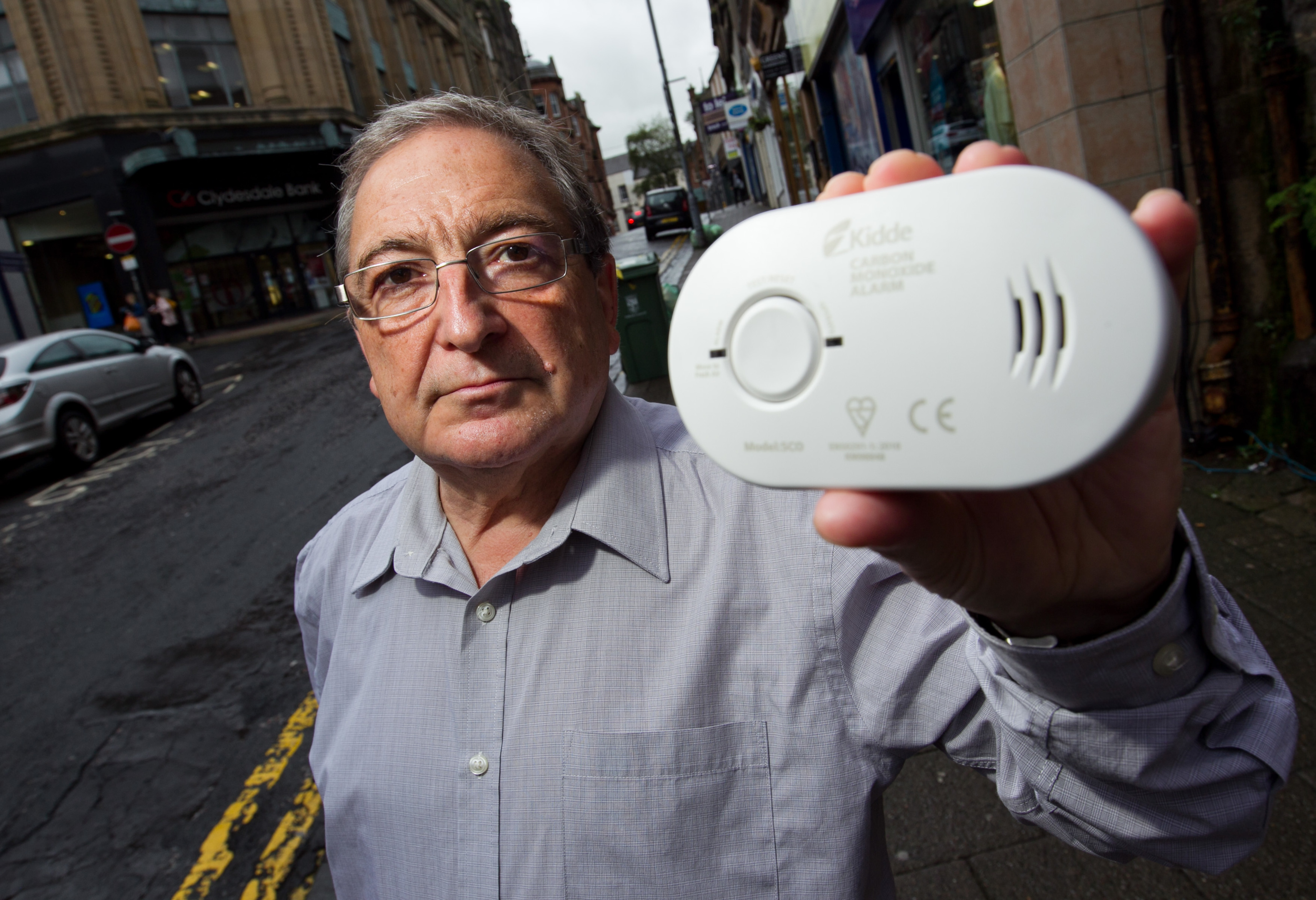 A SCOTS MP has told how he has a "rickety window" to thank for saving his life from carbon monoxide poisoning.
The SNP's John McNally was slowly being poisoned by a faulty boiler at the house he rents in London.
He was suffering from searing headaches, lethargy and flu-like symptoms he couldn't shake off.
But – after the truth of the carbon monoxide leak emerged – it was revealed the MP for Falkirk probably only survived because of an ill-fitting window pane that was letting in fresh air.
Now he's launched an appeal for everyone to ensure their home is fitted with a carbon monoxide alarm.
"I began to suffer headaches and flu symptoms and could not shake them off," explained Mr McNally, 65, a dad-of-two from Denny, Falkirk.
"It was so dreadful and I just wanted to sleep in the hope of shaking them off.
"What I didn't know was that dangerous fumes being given off by the boiler were the cause.
"They could have killed me."
John was suffering from the classic signs of carbon monoxide poisoning.
"The windows in the flat didn't close properly and I'd been trying to fix them," added John, who is married to nurse Sandra.
"What I didn't realise was that they were ventilating the place which ultimately saved my life.
"It was only when I mentioned my symptoms to a friend that they urged me to get the boiler checked."
He added: "The gas engineer confirmed it needed urgent repairs and carried them out on the spot.
"I then realised the rickety windows had probably saved my life.
"Sadly it hadn't occurred to me to buy a carbon monoxide alarm. But I have now. I want every home to have one."
John believes he was lucky not to be one of the 40 people killed and 260 injured every year from carbon monoxide fumes in the UK.
Michael Travers, 59, from Larkhall, South Lanarkshire, died at a holiday chalet in the Scottish borders last November after being poisoned by odourless carbon monoxide fumes.His wife Mary, 60, and son Scott, 31, were overcome by fumes and left critically injured.
Mr McNally's Westminster colleague Margaret Ferrier, 54, is so concerned she carries a portable alarm.
"I keep one in my handbag and take it everywhere," she said.
"These deaths are unnecessary and I urge everyone to get a carbon monoxide alarm. I have spoken to the families of people killed and it is heartbreaking.
The Rutherglen & Hamilton West SNP MP added: "Many parents will be sending children off to university and college soon. The best present you can buy anyone setting up home is a carbon monoxide alarm."
Almost 200 young people aged 18-25 are treated in hospital every year in the UK after being poisoned by the dangerous fumes.
Warning signs for dangerous fumes include yellow or orange cooker flames which should be crisp and blue and soot or yellow-brown staining around cookers, fires and boilers.
More condensation inside windows than usual is another danger sign.
---
READ MORE
An election mistake saved a 75-year old woman's life
Insisting on a check-up for pancreatic cancer may have saved Andy's life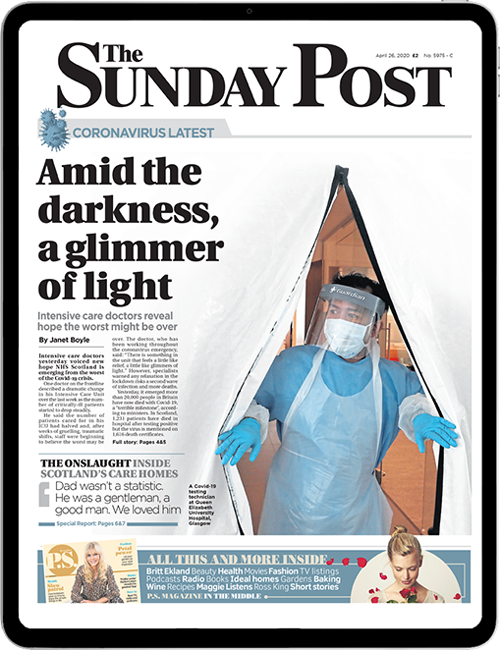 Enjoy the convenience of having The Sunday Post delivered as a digital ePaper straight to your smartphone, tablet or computer.
Subscribe for only £5.49 a month and enjoy all the benefits of the printed paper as a digital replica.
Subscribe