How could a man who seemed to have it all now be preparing to spend the rest of his life in a squalid prison cell 2,000 miles from his birthplace of Dundee?
But it's not just a question that has exasperated expats and locals on the sunshine island of Crete where Barr had carved out a life of luxury for himself.
What must the man himself be thinking as he stares through the barred windows in a jail that is home to Greece's most violent and twisted offenders?
He'll have plenty time to think about it – he's been sentenced to nearly 20 years.
If he manages to survive the tough conditions and old age doesn't catch up with him, Barr's likely to be kicked out of the country as soon as his sentence is over.
Whether he returns to his roots in Dundee is anyone's guess. Barr was born in the city in 1960 and named after his dad. He arrived just over a year after his parents wed. It was mum Eva's second marriage.
She had first walked down the aisle as a 19-year-old, marrying local jute worker William Duncan.
But that union wasn't to last and she tied the knot with scaffolder Douglas a decade later.
It wasn't long before the Barrs had upped sticks from Tayside and moved to Leeds.
It was here in the mid-1970s the Douglas jnr went to the new local grammar school, Lawnswood Secondary, in the pleasant suburb of Headingley.
While not brilliant academically, Barr, who lived in a high rise as a teenager, excelled in sport, particularly the rough and tumble of his new home city's passion for rugby league.
He loved the game and went on to play for and coach a number of amateur clubs in the city.
Aspiring to move into the middle classes, he launched his own business, 1st Step Driving School, which quickly took off.
In 2007, he closed the driving school and sold up to move to Crete with wife of nine years, Julie.
Before they emigrated the Barrs lived in a large detached home worth nearly £300,000 in the village of Rothwell, about six miles from Leeds city centre.
Inexplicably, they told neighbours they were off to Australia. Once in Crete, Barr fulfilled a dream when he bought himself a powerful motorcycle.
He also spent small fortunes on the latest gadgets, and loved the lively nightlife the holiday island had to offer.
Every Sunday Barr and Julie would make a special effort to go to an expat biker pub for a roast dinner – perhaps to remind them of the life they left behind in Britain.
They claimed to be an ordinary  couple who had made their fortune and were now enjoying an early retirement in the sunshine.
The locals liked them and so did the close-knit expat community, who regarded Barr as a charming, roguish character with a sense of fun.
The reality, however, was very different. Barr was, in actual fact, a twisted monster who got his kicks out of sexually attacking children.
Chillingly, he was able to lead this depraved double life on the back of British taxpayers' money.
Every month Barr's bank account was reportedly topped up with £4,500 in benefit payments.
One local told us: "He was always out and seemed a tight-knit member of the local community.
"He seemed to make the most of his life here. Like a lot of Scots he was very patriotic and always talking about the 'old home country'.
"I'd seen photos of him looking jolly wearing a kilt. Now that I know the truth about him though, it makes my blood run cold.
"To keep children prisoner and punish and abuse them like he did has made it clear to all of us that he was a very bad man.
"I'm just pleased Greek justice has been done."
Chilling Snap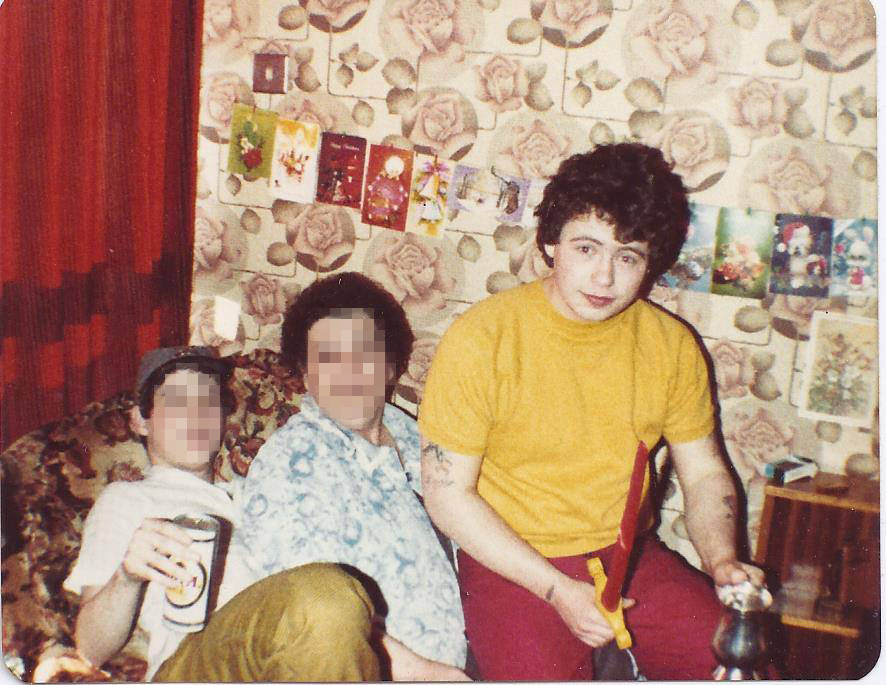 CHILDHOOD snaps of Barr show him enjoying a laugh with his family while living in a tower block in Leeds city centre.
A pal of Barr's joked that in the picture, Barr looked like a "young Fred West".
Chillingly, Barr joked back: "You know me so well."
Within a year of the light-hearted exchange, Barr was caged for child abuse.
Love of rugby
SHORT and stocky, Barr was tailor-made for rugby, developing his passion at a young age.
He would carry his love of the sport all his life.
But he would never make the grade professionally – despite his claims to the contrary on Crete.
While he did play and coach at a decent amateur level, he made up wild claims of his rugby prowess in the cafes and bars of Tavronitis, including that he played international rugby for Scotland and had a trophy-laden spell with Leeds Rhinos.
Former pal Martin Wilson said: "When you first saw him you knew he'd played a lot of rugby.
"He said some of his money came from a rugby pension."
But it was a lie used to explain away the considerable UK benefits that were being paid to him to bankroll his new lifestyle.
Love of Scotland
BARR was fiercely proud of his Scottish roots.
He was often spotted at functions proudly wearing his kilt and sporting his favourite Scotland rugby jersey.
Drinking sessions
BARR was a permanent fixture in the bars and restaurants of Tavronitis.
In his local kafenio – a traditional Greek cafe mainly for men – Barr could often be found propping up the bar knocking back ice-cold pints of beer at two euros each.
He was a popular addition for the small expat community there.
A Norwegian neighbour of the Barrs, who did not want to be named, said he frequently went out for drinks and meals with Barr before he was caged.
The builder, originally from Oslo, said: "We had no idea what sort of hell was going on behind those four walls just across the road.
"I just remember him being a lot of fun.
"He was really the life and soul of the party."
In the taverns in Crete, you can still find a vocal minority who believe he is innocent.
The town's blacksmith Artimis said: "For four years I saw him every day or so in bars.
"He was a friend and I don't think he committed these crimes against children."
Bankrolled by taxpayers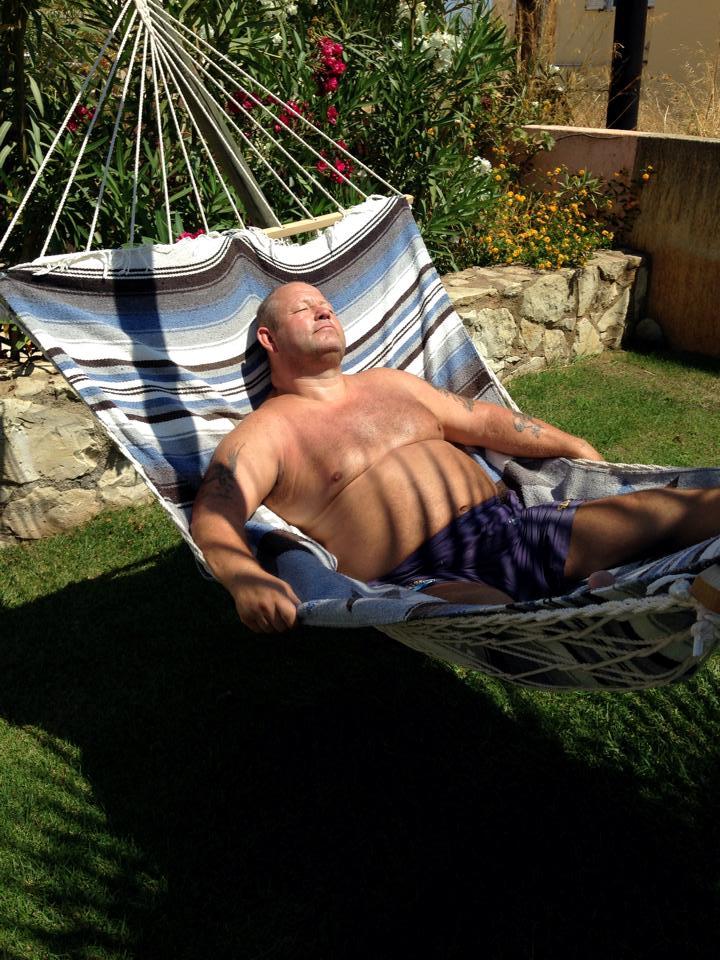 IT'S astonishing to think UK taxpayers were footing the bill for Douglas Barr's comfortable lifestyle on sun-drenched Crete.
But that's exactly what was claimed at his sex abuse trial last month.
The court heard how almost £4,500 was paid directly to his bank account every month – the equivalent to an £80,000-a-year salary if tax is taken into account.
That provoked almost as much astonishment in court as the lawyer reading out the catalogue of crimes Barr had been accused of.
For some in Barr's adopted home of Tavronitis the amount he received each month was more than their annual salaries.
With the cost of living much cheaper in Crete, it's little wonder Barr lived like a king with his wife Julie in a home most ordinary folk would give their eye teeth for.
But that luxury property complete with swimming pool has long since been repossessed by the bank.
In my view: Forensic psychologist Ian Stephen
Barr presents himself as an easygoing, affable character, but underneath it all he's a weak, creepy little man who abuses kids.
In Crete he created the persona he would like to have had if he'd been successful, because he can't admit he's a failure.
His new character also allowed him to offend as nobody would think he was capable of the crimes, and even if they did it would be difficult for them to admit they were fooled by him.
I would find it highly unlikely Barr's offences in Crete are his first, and if he hadn't made a mistake, the abuse could have gone on for a lot longer. His ability to be two people at once is very similar to that of a serial killer like Dennis Nilsen.
Barr was well set in a pattern of offending, and the better he was at avoiding detection, the more successful he believed he was.
Reporting team: Gordon Blackstock, Janet Boyle, Graham McKendry, Marc Meneaud, Craig Jackson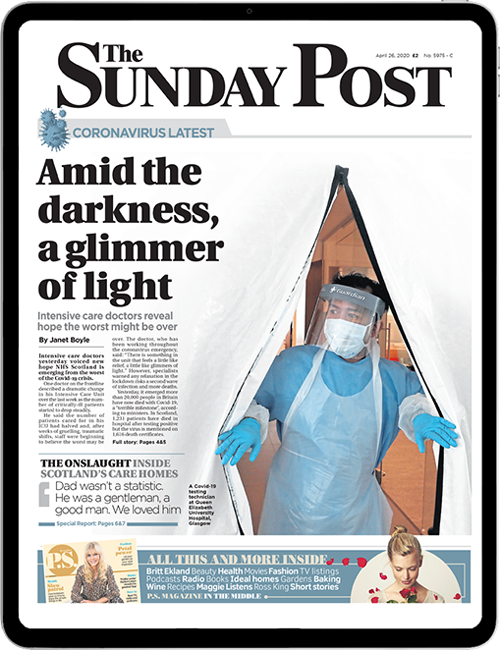 Enjoy the convenience of having The Sunday Post delivered as a digital ePaper straight to your smartphone, tablet or computer.
Subscribe for only £5.49 a month and enjoy all the benefits of the printed paper as a digital replica.
Subscribe