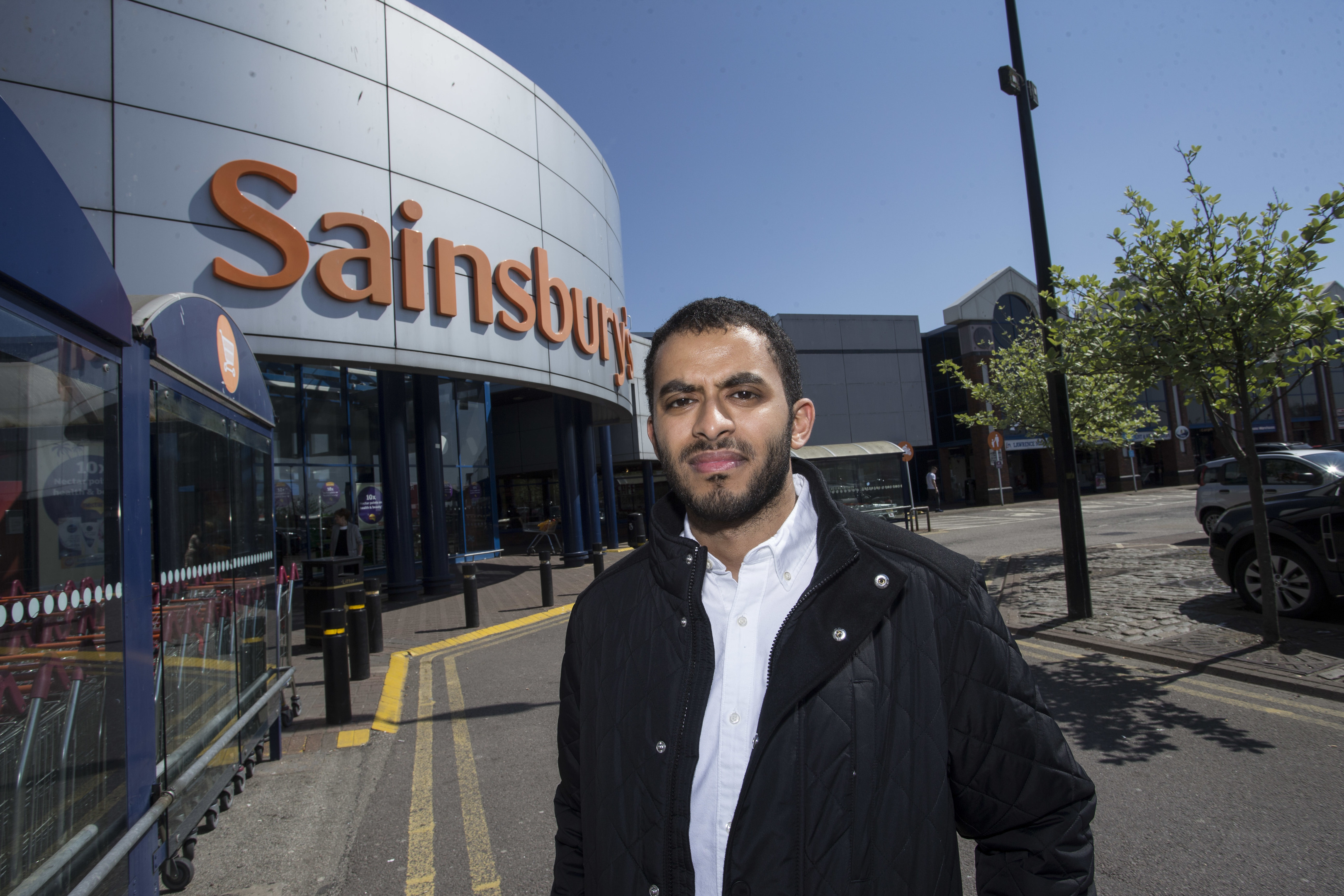 AN aspiring doctor arrested by terror police as he nipped out for a sandwich is demanding compensation after the case against him collapsed.
Yousif Badri, 30, was the first person in Scotland to be charged under three sections of the Terrorism Act 2000 after being suspected of planning a serious act of violence in the aftermath of Lee Rigby's murder.
But he was cleared of any wrongdoing at a high-profile case at the High Court in Glasgow last year.
In a move dubbed "unusual" by legal sources, Judge Lord Turnbull told the jury he "wholeheartedly agreed" when they returned the not guilty verdicts.
Now Yousif is pursuing a claim for compensation for the misery he endured at the hands of the police.
Speaking about his ordeal for the first time, the son of two doctors who moved from Halifax to Aberdeen to train at the city's university, said: "The whole scenario has been devastating for everyone involved.
"The accusations have been very stigmatising, regardless of the court outcome.
"I still don't know what triggered the arrest. I want answers."
The investigation into Yousif saw him arrested in June 2013 – just a day after finishing his final medical exams at the University of Aberdeen.
Ironically, he had just posted a criminal disclosure form that would have allowed him to work for the NHS when he was pulled up in Aberdeen city centre.
"I told my flat-mate I was nipping out for five minutes and ended up gone for five weeks," he said.
"I had just come out of Sainsbury's and was about to eat a sandwich when two police officers approached me.
"My first reaction was to tell them I had paid for the sandwich and hadn't stolen it.
"Looking back, the whole thing could be considered a dark comedy.
"They even seized the sandwich!"
During the police investigation, officers kept Yousif in custody for three weeks before giving him bail.
He was then re-arrested days before he was due to graduate as a doctor and held for another two weeks.
With terror charges hanging over him he couldn't start his foundation year as a junior doctor.
Yousif claims counter-terrorism officers seized on his "mundane activities to make them appear more menacing and suspicious than they were".
Despite being able to give "a suitable explanation" on each of the points they raised, police advised the Crown to pursue a case against Yousif.
It was suggested during his trial that because he had a large tub of nails at his flat and no hammer they could be an ingredient for a bomb.
However, the court heard that the nails had been brought there by his father while he was carrying out DIY work and the hammer had been borrowed by a friend and not returned.
It was also claimed that despite their specialist role, the police officers who grilled Yousif appeared to have little knowledge of Islam and had to ask one of his flatmates why Muslims pray five times a day.
The court also heard that pictures of Yousif dressed as an AK47-toting insurgent had been "a stupid joke" and that the gun he had been holding was a toy.
It was also claimed he was training to get his body ready for terrorist acts, but the jury heard that Mr Badri had had a pacemaker fitted and needed to keep fit.
On top of that prosecutors branded a tweet he sent – which read: "Whoever feels safe from punishment misbehaves" – as a chilling terror phrase used exclusively by Al Qaida.
But the jury heard it is a common term in the Islamic world and the charge was withdrawn.
In the end the jury found Yousif not guilty of intending to commit acts of terrorism and of downloading extremist literature and videos which would be useful to a person committing an act of terrorism.
The would-be medic, who is due to recommence his medical training this summer, added: "I totally abhor all acts of violence and my position towards all acts of terrorism is that they are criminal acts that should be condemned in the strongest terms."
Now Yousif has written to Police Scotland demanding an apology for the "devastating repercussions" of the probe.
He is also seeking compensation as he – a newly qualified doctor at the time of his arrest in Aberdeen – had to postpone his work with NHS Grampian for three years.
The former student added that if Police Scotland is to tackle terrorism it needs to drastically improve its knowledge.
He said: "The gap in knowledge and understanding as a whole is woeful.
"Police Scotland needs to embark on a major training programme of its officers.
"The issue is not just compensation, there needs to be a commitment to training so that this is not repeated."
Security and terror expert Professor Anthony Glees believes it is right the student was probed as "there was evidence to support such an investigation".
"But sometimes two and two seem to make five and this is one of those cases," the terror expert added.
A spokeswoman for Police Scotland confirmed the force has received a complaint.
She said "as a result of ongoing enquiries, it would be inappropriate to comment further".
Following the not guilty verdict, then Assistant Chief Constable Ruaraidh Nicolson, said Police Scotland would "consider any issues arising from the case" .
He added: "Police Scotland carried out an intensive investigation following intelligence about the activities of an individual of concern and the matter was fully reported to the Crown Office and Procurator Fiscal Service.
"Police Scotland works with a wide range of partners in the UK counter terrorism network in order to keep people safe and reduce the threat posed by extremist and terrorist activity.
"Local policing teams and specialist officers work closely to ensure that the community impact of such investigations is closely monitored and any issues which arise are responded to appropriately and sensitively."
---
READ MORE
MSPs to call on Scotland to unite 'as one community' against terrorism
Police quiz young Muslim boy after 'terrorist' spelling mistake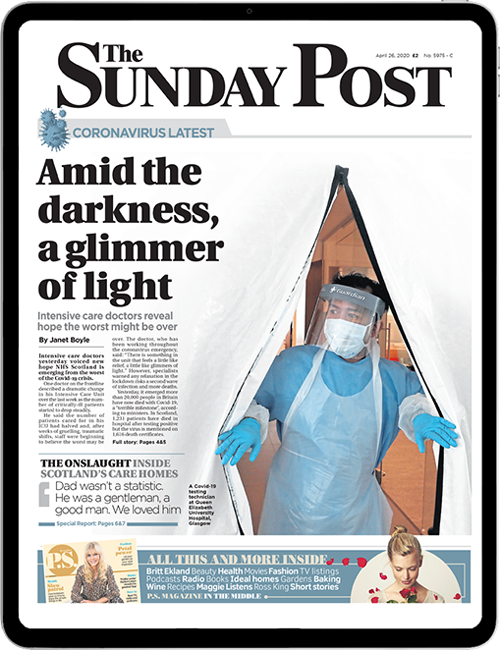 Enjoy the convenience of having The Sunday Post delivered as a digital ePaper straight to your smartphone, tablet or computer.
Subscribe for only £5.49 a month and enjoy all the benefits of the printed paper as a digital replica.
Subscribe