Nicola Sturgeon has urged businesses to sign up to Scotland's deposit return scheme – despite opposition politicians declaring it is now "almost inevitable" that the initiative will have to be delayed.
Lorna Slater, the minister in charge of introducing the scheme, has stressed it is "on track" to be introduced in the summer, and Ms Sturgeon has "strongly encouraged" drinks producers to register for it.
However two of the candidates vying to replace her as first minister have said they would delay its introduction beyond its current start date of August 16.
As the issue was raised in Holyrood on Tuesday, Ms Slater insisted the "deposit return scheme remains on course" for that date.
But Conservative Maurice Golden said: "However much the minister wants to pretend otherwise, the reality is a delay is now almost inevitable at some point."
He accused Ms Slater of "presiding over a car crash", and added: "Businesses are staring ruin the face while the minister seems to be closing her eyes, crossing her fingers and hoping for the best.
"The question is do we take an informed and workable pause to rescue the scheme, or wait for the Scottish Government's staggering level of incompetence to force us into a messy delay?"
Scottish Finance Secretary Kate Forbes, who is running to succeed Ms Sturgeon as first minister and SNP leader, has claimed the scheme will result in "economic carnage" for business and has backed calls to pause it.
Ash Regan, another of the candidates for first minister, has vowed she too would delay its introduction, while third contender Humza Yousaf has said he would give small businesses an exemption from its first year of operation.
Drinks producers have until midnight on Tuesday to sign up for the scheme, which will see shoppers have to pay an additional 20p for every drink they buy in a can, glass or plastic bottle – with this cash returned when the empty container is returned for recycling.
Ms Slater conceded the launch of the scheme is "not easy", but she insisted deposit return will be "transformational" and will help increase recycling and reduce litter.
The circular economy minister told MSPs: "Implementing a scheme like our deposit return scheme in Scotland is a challenge, that has been true for successful schemes around the world.
"Before they are implemented, they look challenging, people have to make those adjustments, but after they are in place, these matters are well understood."
She also called on the UK Government to make a decision "as soon as possible" on whether deposit return will be exempted from the Internal Market Act.
Discussions with Westminster on this began in 2021, Ms Slater said, with the minister adding: "Given these are longstanding plans, that will make an important contribution to our climate change and recycling targets, and will give businesses the clarity they need, I expect a decision from the UK Government on this matter as soon as possible."
Scottish Secretary Alister Jack has hinted the UK Government might not agree to a UK Internal Market Act exemption for the scheme.
Ms Sturgeon has now written to Prime Minister Rishi Sunak on the issue.
The First Minister said: "Scotland's deposit return scheme will be a major part of our efforts to reduce litter, cut emissions and build a greener, more circular economy.
"Good progress is being made by industry ahead of the scheme's introduction on August 16, and I am aware of the significant private investment that has already been made by many businesses to be ready for the scheme, and the many jobs that are being created to operate it.
"I would strongly encourage drinks producers to register with the scheme administrator Circularity Scotland.
"This is a vital step to ensuring everyone who needs to be is compliant with the regulations and is the best way to make sure that their products can be sold without issue in Scotland."
She told drinks producers, many of whom have raised concerns about the scheme, the Scottish Government will "continue to listen" to them and "will consider if there is any further action we can take to support them ahead of the scheme going live".
Scottish Secretary Alister Jack said: "No UK Government ministers have received a formal request setting out the scope and rationale for a UKIM exemption for the Scottish Government's deposit return scheme. Should such a request be received, it will be considered by the relevant Whitehall departments.
"As I have set out previously, the bar for a UKIM exemption is very high."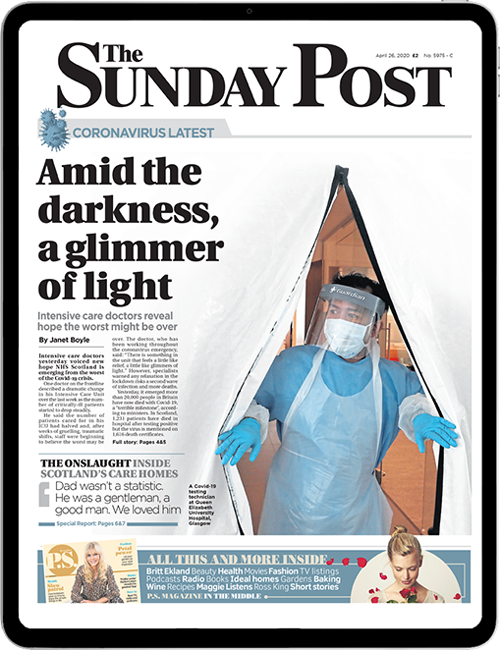 Enjoy the convenience of having The Sunday Post delivered as a digital ePaper straight to your smartphone, tablet or computer.
Subscribe for only £5.49 a month and enjoy all the benefits of the printed paper as a digital replica.
Subscribe