Former Scottish Conservative leader Ruth Davidson has said she would give "serious consideration" to joining the House of Lords if she was offered a peerage.
She said she was "not looking for another big job" just now, ruling out suggestions she could join Boris Johnson's Cabinet.
Ms Davidson stepped down as Scottish Conservative leader in August last year, citing the "conflict" she felt over Brexit – having campaigned for Remain in 2016 – as well as becoming a mother as the reasons for leaving the job.
While she told DC Thomson's The Stooshie podcast that it was "flattering to be considered" for a seat in the House of Lords, she dismissed the idea that this could be a route to Government office for her.
She said: "In terms of do I want to sit in a ministerial office in London and leave my son, then no I don't."
For a very special edition of our politics podcast, @C_PMalik interviews @RuthDavidsonMSP about work/life balance, politics in Scotland and beyond, and, well, they say politics is about building bridges, but…

👉 Be better briefed; search for 'The Stooshie' in your podcast app pic.twitter.com/NLZJxVpwmL

— The Stooshie (@stooshiescot) February 11, 2020
Regarding the possibility of her joining the House of Lords, she said: "I don't know if this is being offered – but if it is I would need to give it serious consideration."
Ms Davidson, who is due to quit her role as MSP for Edinburgh Central in March next year ahead of the 2021 Holyrood election, explained the role of the Lords was to "scrutinise legislation which has already been drafted in the House of Commons".
In that respect she argued it is important to have people from different legislatures there to "bring their experience to bear on it".
She added: "There are dozens of people who have been MSPs who have ended up in the House of Lords so there is a good headcount there."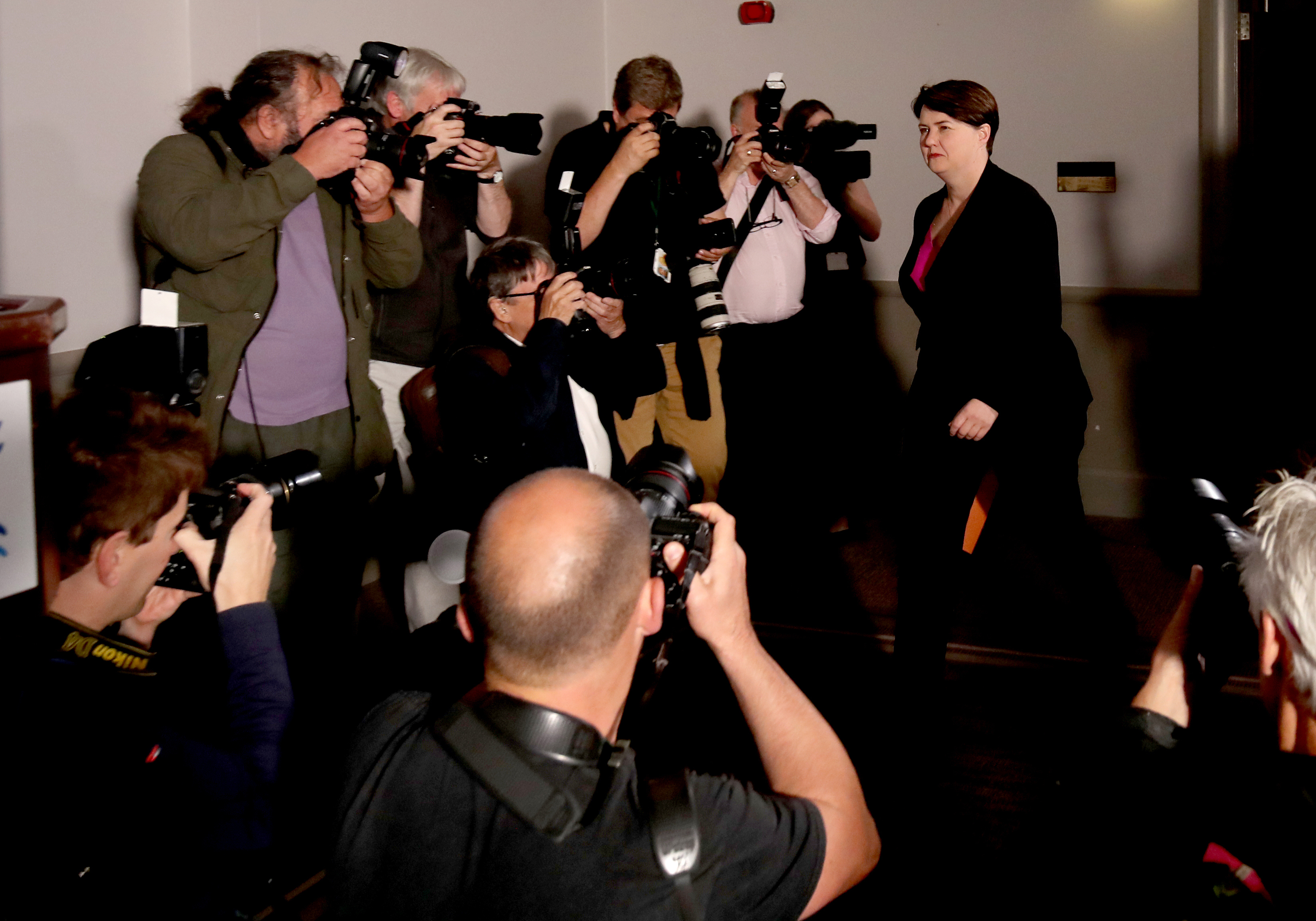 The SNP, which does not accept peerages to the House of Lords, said Ms Davidson must choose between taking a post there and representing her constituents.
Rona Mackay, the MSP for Strathkelvin and Bearsden, said: "What's shocking is that Ruth Davidson doesn't even pay lip service to the constituents she's supposed to answer to.
"Accepting a seat in the old-fashioned House of Lords – and being handed a fat salary without any democratic accountability – would show just how shameless Ruth Davidson is."
She added: "The House of Lords has no place in a modern democracy and erodes public trust in our politics – allowing the Westminster parties to reward selfish donors, cronies and politicians rejected by the voters.
"If Ruth Davidson isn't willing to focus on representing her constituents, she should do the decent thing and stand down as an MSP so the people of Edinburgh Central can pick a representative who will."
---
To listen to the full episode, search for The Stooshie in your podcast app or visit the website