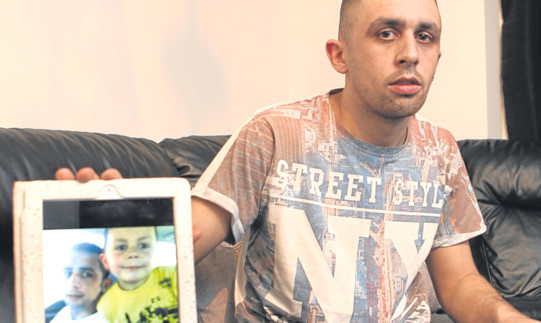 The distraught dad of an eight-year-old-boy snatched from the UK and taken to Turkey has made a heartfelt plea to the authorities to bring him home.
Estranged dad Nabeel Arshad, 27, only discovered son Logan had been taken abroad by his mum after reading his brother's Facebook page.
Gripped with fear, the 27-year-old contacted police and the Scottish Government pleading for help.
But they are powerless to do anything as Logan had not been snatched by a stranger, but by his mum.
Now, in a last-ditch bid for help, Nabeel is begging First Minister Nicola Sturgeon to bring his boy home.
In a letter to the SNP leader, he wrote: "I'm devastated and have no one else to turn to. Logan is not getting an education over there. I have not spoken to him in 18 months. I'm at my wits' end. He's only eight-years-old. Please help me, please."
Nabeel is one of a growing number of parents whose children have been taken abroad by a family member.
Reunite, the national charity dealing with child abductions, said there had been 520 cases, involving 708 kids, last year alone. That is a rise of 10% on the previous year.
Foreign Office figures reveal it has dealt with 2,939 cases of parental child abduction in the past six years, an average of 10 a week.
Reunite spokesman Joanne Orton said: "Largely, abductions are down to the fact that air travel is now so easy but are most often caused by relationship breakdown with the majority carried out by mothers.
"These cases can be devastating for parents left behind."
Nabeel's 15-month ordeal began after his ex-girlfriend Laura Semple, 23, took Logan on a holiday with her parents, to Marmaris, Turkey. Nabeel, who had split from his girlfriend of six years, said he even gave them spending money for the trip. But while she was there, Laura had a whirlwind romance with a Turkish waiter. After flying back to the UK, she took Logan and returned to Marmaris to live with her new partner in July last year.
Nabeel, of Coatbridge, Lanarkshire, said: "I only found out through Facebook when my brother told me."
Worried, he contacted Police Scotland, the Foreign Office and the British Consulate in Turkey but still does not know where his son is.
He also contacted his ex-girlfriend's parents and was arrested for harassment, although the charge was found not proven at Glasgow Sheriff Court in October.
Nabeel, an MOT examiner, said police told him there was nothing they could do as he'd allowed his son to go to Turkey.
The Law Commission has called for an overhaul of the law on child abduction to be extended to include such cases.
Reunite is currently lobbying the Government for a change in the law. Joanne Orton said: "Unfortunately, this will not help in Nabeel's case." She said powers are limited after the child arrives in another country.
Nabeel said he had received no support from the authorities in bringing back his "wonderful and intelligent" son.
He said: "The police, Scottish Government and social workers won't help, so I'm having to take the law into my own hands and go over there to get him. Nothing is working at the moment. It is like a cruel joke."
A Police Scotland spokesman said: "Officers in Turkey have spoken to the child's mother and they established both were safe and well. Police Scotland confirmed that the child's mother is entitled to take her son abroad.
"Police officers provided advice and guidance, in addition to speaking to the Foreign a Office to ensure the child's well-being."
A spokesman for the Foreign Office said: "We are aware of a case involving a British national in Turkey and are providing consular assistance."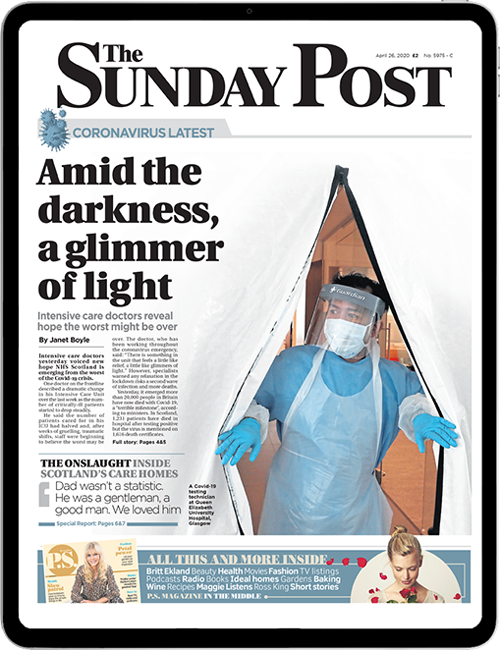 Enjoy the convenience of having The Sunday Post delivered as a digital ePaper straight to your smartphone, tablet or computer.
Subscribe for only £5.49 a month and enjoy all the benefits of the printed paper as a digital replica.
Subscribe