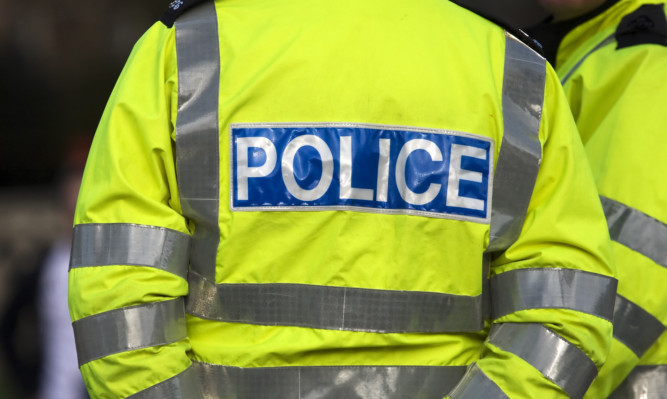 Cuts to an elite fraud squad could lead to soaring numbers of attacks on vulnerable pensioners.
Police Scotland has cut the number of officers in its economic crime unit that tackles fraud.
The step is in direct contrast to that in England, where forces are HIRING more specialist cops to deal with a rising tide of fraud.
One of the country's top counter fraud experts has warned the move could leave thousands – OAPs particularly – victim of scams and rip-offs.
Professor Mark Button, Director of the Centre for Counter Fraud Studies in Portsmouth, said: "If I lived in Scotland I'd be concerned. If an individual or organisation knows that the resources directed at fraud in Scotland are even thinner than the rest of the UK it could be seen as a soft touch. Criminals will target it more.
"The Metropolitan Police have just set up a great big unit investigating fraud because they think it's a really big problem. A scammer's going to keep away from London because there's more risk of getting caught, but if they see Scotland reducing the number of police tackling fraud then they may see it as a weak link and decide to subject it to a series of attacks."
Figures obtained by The Sunday Post show that Scotland now has just 149 staff in its economic crime unit six fewer than two years ago. Nearly a third of those are civilians rather than police officers. That compares to around 300 officers in the Met's new fraud unit alone.
The number of frauds successfully detected in Scotland fell by nearly 3% in the last year. Just 55% of frauds were solved.
Professor Button added: "There's a culture in the police that means they are more interested in sexier crimes. But in recent years the internet has provided more opportunity for fraud to take place."
He warned that with more people shopping online and using bank cards it was likely criminals would also step up their activities at this time of year to try and con people by copying their cards or setting up fake websites.
Last year the National Fraud Authority, recently scrapped by the Coalition, estimated fraud cost £52 billion to the UK economy – 3% of the UK's GDP.
Fraud covers a range of crimes from fiddling expenses to credit card cloning and boiler room schemes selling worthless shares.
A recent growth area has been vishing or courier fraud in which a victim is phoned up by a conman claiming to be from their bank because there's a problem with their cash card. They are then gulled into handing over their pin and the whole thing seems legitimate when a courier arrives to collect the card. In fact they simply whisk away the card and start spending on it.
Earlier this year Police Scotland revealed that fraudsters had bagged £1.3 million from vishing scams. An Edinburgh woman lost £80,000 and a 92-year-old was robbed of £100,000 in recent cons.
Edinburgh MP Mike Crockart raised the issue of vishing with the Prime Minister in parliament this month.
He said: "Vishing is an awful crime aimed at robbing the most vulnerable in society of their life savings. This is now a lucrative money-spinner for organised crime gangs and urgently needs the focus and resources to combat it, so it's concerning to learn fewer police are dedicated to tackling fraud."
Detective Chief Inspector Brian Wright of Police Scotland's Economic Crime Unit said: "Our unit is working in a leaner, more efficient and more effective way tackling fraudulent economic activity across Scotland and helping to keep people safe.
"This has been reflected in the results so far this year which have already exceeded last year's figures. We are also creating four new posts which will further help us continue our good work tackling serious and organised crime."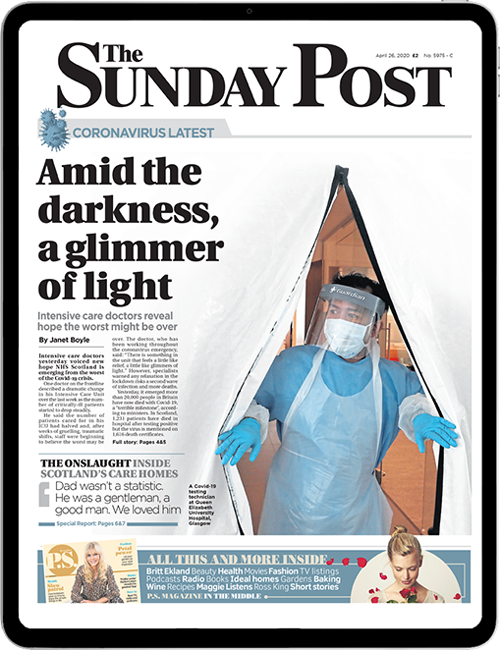 Enjoy the convenience of having The Sunday Post delivered as a digital ePaper straight to your smartphone, tablet or computer.
Subscribe for only £5.49 a month and enjoy all the benefits of the printed paper as a digital replica.
Subscribe