Scottish Labour's dwindling support is a long-term problem rather than the fault of its leadership, Richard Leonard has said, warning that critics calling for his resignation have "underestimated my resolve".
Speaking on Sky News, Mr Leonard said he had a "strong mandate" to lead Scottish Labour into next year's Holyrood election despite the party languishing a distant third in the polls and winning just one seat in Scotland at the last general election.
He said he understood concern at the decline of the once-dominant party but added it "has been part of a long-term trend" that has seen five Scottish Labour leaders in the six years before his 2017 election.
Four of the party's MSPs – James Kelly, Jenny Marra, Daniel Johnson and Mark Griffin – have recently called for the leader to quit but Mr Leonard said the public does not want to see Scottish Labour "turning in on itself".
"I think there are some people who misread the mood of the party membership," he said.
Mr Leonard argued the coronavirus pandemic "has really changed the dial of politics" and said he believed there could be a backlash from the electorate for the SNP government's handling of the crisis, problems with the education system and "the scandal of what's happened in Scotland's residential care homes".
He said: "I think that there is a new climate of politics in Scotland which will allow us to start to get our messages across about the need for urgent action to tackle the job crisis and urgent action to make sure we've got investment in public services like the health service."
On the failure to improve Scottish Labour's standing in the polls, Mr Leonard said: "When I inherited the party it was in third place, it still is in third place but we've an opportunity here to start to make real progress.
"Rest assured that I will be campaigning for every seat as we go into the elections next year."
Mr Leonard declined to answer whether an SNP majority next year should be considered a mandate for another independence referendum, but said the Scottish Government's focus should be on recovery from the impact of the pandemic.
He added: "The priority for the next Scottish Parliament and the next Scottish Government should not be around constitutional questions, it needs to be about solving those social and economic questions, and that's why I've said that we will go into those elections next year opposed to a second independence referendum."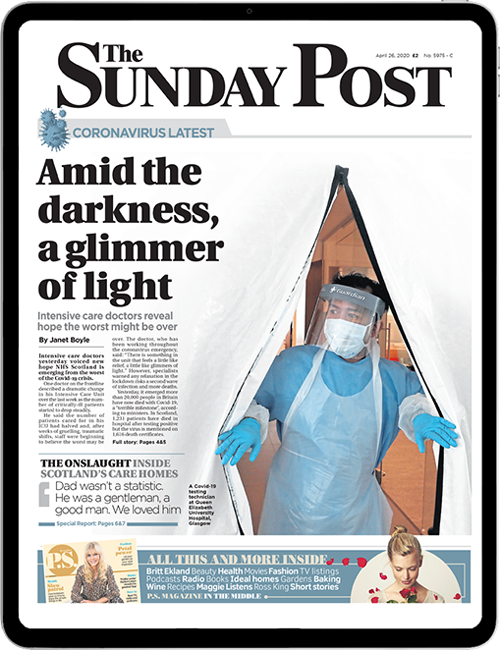 Enjoy the convenience of having The Sunday Post delivered as a digital ePaper straight to your smartphone, tablet or computer.
Subscribe for only £5.49 a month and enjoy all the benefits of the printed paper as a digital replica.
Subscribe