The clock is ticking for Scotland's childminding sector, an organisation has warned, as more than a third of carers have left the profession in just eight years.
The Scottish Childminding Association (SCMA) said on Tuesday that the sector is in crisis, with the 34% of childminders who have quit since the expansion of funded early education and childcare in 2016 forecast to double in 2026, when a 64% drop in numbers is expected.
SCMA chief executive Graeme McAlister said more than 1,900 childminding businesses have now been lost along with 11,000 places since the extra funding began, and warned "these losses cannot be sustained".
"Two years ago, SCMA also warned that we had the makings of a workforce crisis. That crisis is now here. Shortages of childminders are being experienced all around Scotland," he said.
"We have reached a critical crossroad and time period within which to act – to allow childminding to become less and less available, and potentially disappear altogether as a form of childcare in Scotland, or to act decisively and intervene before it is too late to safeguard childminding for children and families around Scotland.
"The clock is ticking."
The association's Early Learning and Childcare Audit warned of the impact the expansion of the funded hours policy has had on the childminding workforce north of the border, and made a list of recommendations the organisation said could support childminder recruitment.
It said the Scotland-wide drive to recruit 12,000 additional staff into nurseries to support the expansion has had a destabilising effect on the childminding sector.
As part of the audit, 82% of childminders who responded said there has been a "very significant" or "significant" increase in paperwork, with many doing an extra five hours of form-filling every week.
And in the research, which was commissioned by the Scottish Government, it found that most local authorities had not carried out an impact assessment of early learning expansion plans on local childminding businesses.
Mr McAlister said the shortage of childminders is "impacting on parental choice" and will impede Scottish Government commitments for one-year-olds and school-aged childcare.
"With shortages of childminders all around Scotland, demand outstrips supply and there is a need and opportunity to establish many more childminding businesses which can provide a rewarding, flexible career," he said.
The SCMA chief said his organisation has "piloted a supported model of childminder recruitment in remote and rural areas, which is successfully recruiting childminders in areas others have not been able to" and that it now needs to be scaled up.
Children's Minister Clare Haughey said: "Childminders are a valued part of our early learning and childcare workforce.
"We want to encourage more people into childminding and we are working with the Scottish Childminding Association and other partners to address the decline in the childminding workforce – a trend that is mirrored elsewhere in the UK.
"We also want to see new childminding services developing in areas with limited access to this unique form of early learning and childcare. That is why we are supporting a recruitment pilot being led by the SCMA and partners, aiming to recruit and train 100 new childminders in remote and rural areas."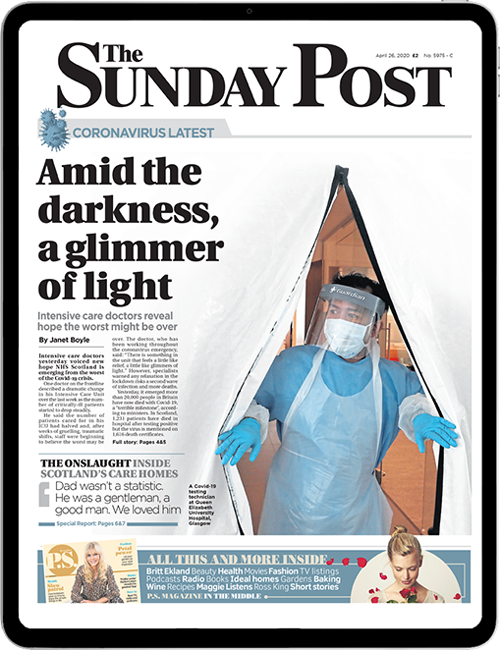 Enjoy the convenience of having The Sunday Post delivered as a digital ePaper straight to your smartphone, tablet or computer.
Subscribe for only £5.49 a month and enjoy all the benefits of the printed paper as a digital replica.
Subscribe