Recorded crime in Scotland has risen by 2% between 2022 and 2023, figures show, despite experiencing a drop since 2019.
Figures released on Tuesday show 292,702 recorded crimes in the year up to June 2023, compared to 285,974 the previous year.
That was despite an overall 4% drop between the year ending June 2019 and the most recent period, with recorded crimes at 305,300 in that year.
The biggest single increase in the past year was seen in "crimes against society" – shoplifting, where reports jumped by 21%, followed by acts of non-sexual violence, which increased by 19%.
The highest drop was a 14% decrease in crimes associated with prostitution.
In the four years between June 2019 and 2023, the number of non-sexual violent crimes rose by 62% while instances of fraud rose by 82%.
The number of murders, however, dropped by 27% while reports of serious assaults and attempted murders fell by 22%, the figures showed.
Justice Secretary Angela Constance claimed the figures were at "one of the lowest levels" since 1974, despite the increase in the previous 12 months.
She said: "The safety and security of the public is my top priority, and these statistics show Scotland continues to be a safe place to live.
"These continued low levels of crime are due to the efforts across policing, justice and community safety partners to deliver safer communities and our investment in the justice system.
"With recorded crime remaining at one of the lowest levels seen since 1974, the latest figures show reductions in crimes such as violence, sexual crimes and damage and reckless behaviour.
"We will continue to focus on crime prevention, reducing reoffending and supporting victims of crime.
"That is why we are investing £1.45 billion in policing in 2023-24, increasing the resource budget by 6.3%, an additional £80 million, despite difficult financial circumstances due to UK Government austerity and our fixed budget."
Scottish Labour justice spokeswoman Pauline McNeill said there should be "alarm bells" ringing, claiming the "chaotic approach to policing" of the Scottish Government means the figures come "as no surprise".
"For years the SNP has allowed our police force to become under-resourced, understaffed and overworked – and it is our communities who pay the price," she said.
"This is the worst police budget since devolution. Victims of crime are being let down by a Government that sticks its head in the sand and has left Scotland's criminal justice system in tatters.
"The SNP must get serious about tackling crime. They can start by investing in our police force and ensuring criminals once again actually face the letter of the law."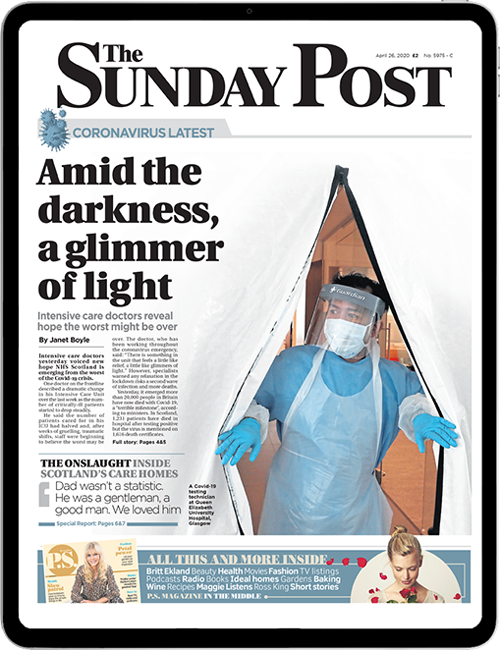 Enjoy the convenience of having The Sunday Post delivered as a digital ePaper straight to your smartphone, tablet or computer.
Subscribe for only £5.49 a month and enjoy all the benefits of the printed paper as a digital replica.
Subscribe