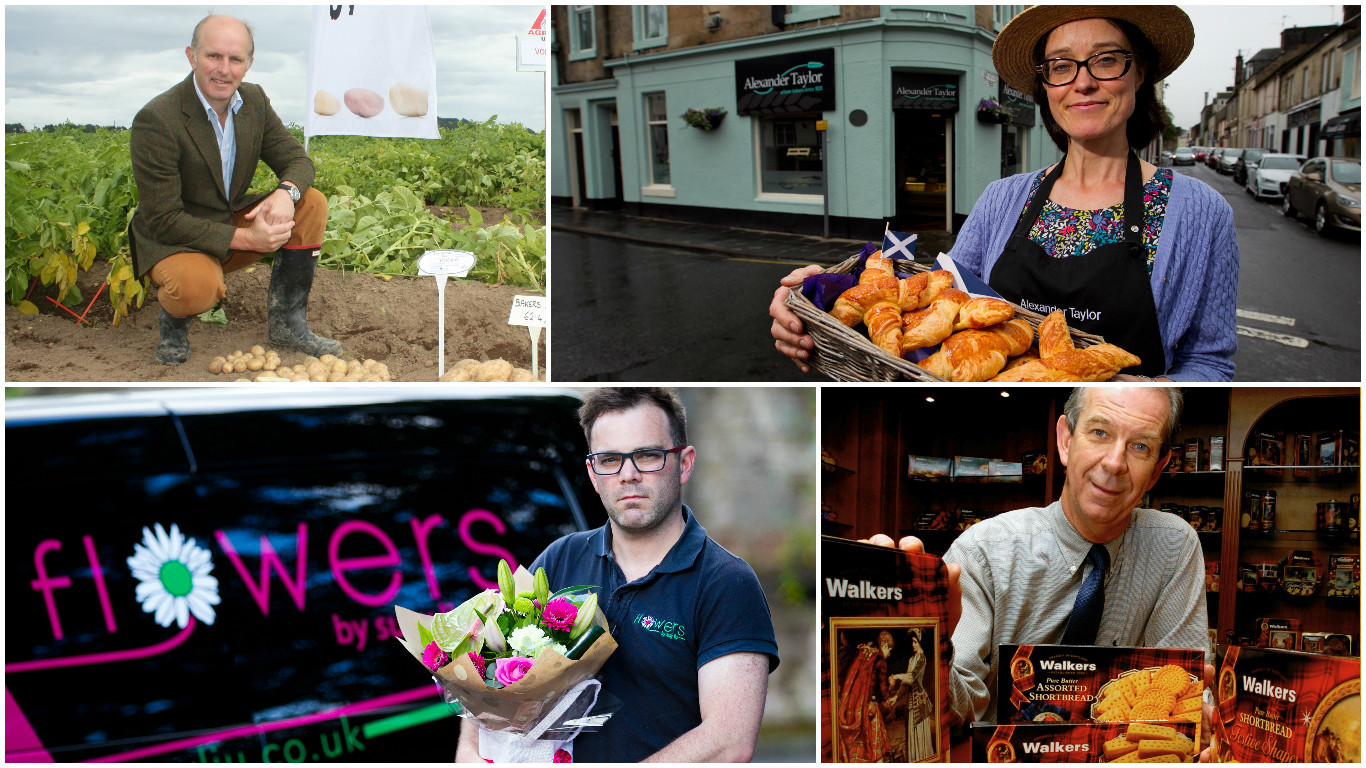 FROM trade deals to immigration, experts and politicians still can't seem to explain what the effect of the UK's decision to exit the EU will mean.
But one thing looks certain – the prices you pay at the checkout will be going up.
The pound has fallen in value as much as 10% since last month's Brexit vote, reaching a 31-year-low at one stage.
While that's good news for companies who sell to foreign countries, it's bad for importers.
That includes brewers, bakers, biscuit makers and your local supermarket.
The food and drink industry, which employs 35,000 people in Scotland, imports millions of pounds worth of goods every week which end up in your shopping basket.
And the financial turmoil means it'll inevitably take more pounds to buy these items. But that's just the tip of the iceberg.
David Thomson, of the Scottish Food and Drink Federation, warned: "This is a complex problem, affecting everyone.
"Many are predicting food prices will rise in the longer term. But there are wider implications. A quarter of our workforce are from the EU, what will happen to them?
"Regulations concerning food safety and authenticity will have to be reorganised, and what will happen to access to the European market place?
"For business here, we import lots of ingredients, stuff they just can't get in volume or quality needed.
"If that becomes much more expensive, which it seems to be becoming, it will stress out manufacturers."
And John Munro, of the British Retail Consortium, added: "Supermarkets import more food than they export.
"Since the pound is at a lower value, it costs more to buy products and raw materials.
"For instance, Christmas Pudding contains dried fruit. That fruit comes from abroad.
"The supermarkets can absorb the costs of that in the short-term, but in the long-term the cost of making one of these may well have to go up."
And even if the pound bounces back, squabbles over new trade deals with the EU may see businesses in Europe, such as wine exporters, look to markets in China and the USA.
Here we speak to six Scottish firms to explore the early impact of Brexit and take a look at where costs are most likely to rise.
---
FLORIST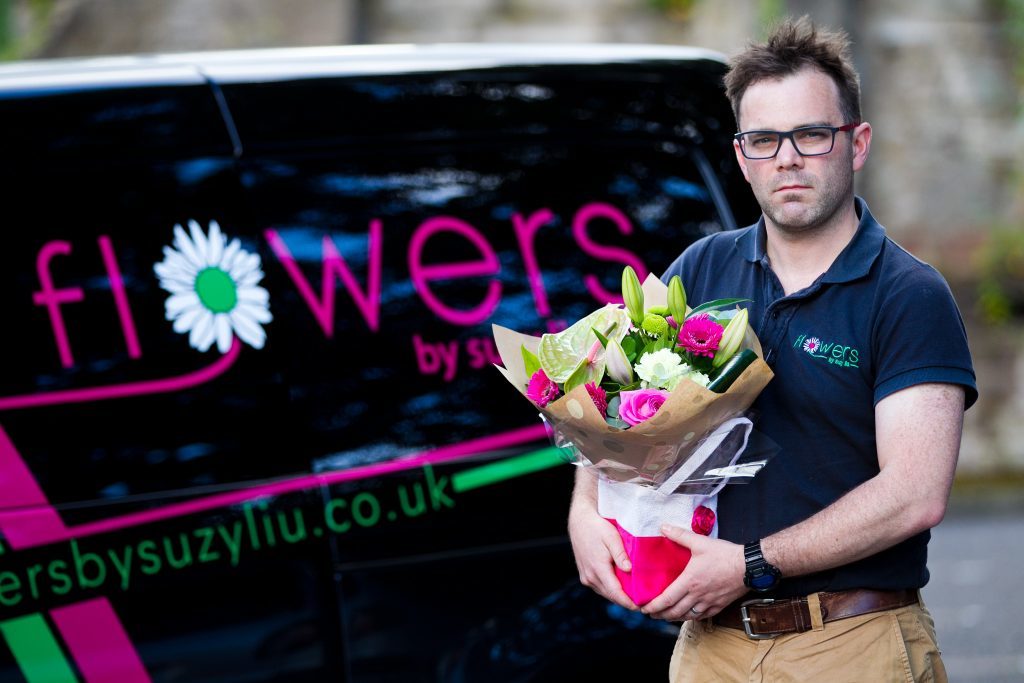 Mark Robbie, Flowers by Suzy Liu
WITH a lot of stock coming from Europe, florists were always going to be among the first to find out if Brexit would leave business blooming or see profits wilt.
Florist shop owner Mark Robbie didn't have to wait long to feel the effects – he was faced with rocketing prices just hours after the poll result was announced!
The 37-year-old, who runs Flowers by Suzy Liu with his wife, opened the family run business in Glasgow eight years ago.
Much of their fresh produce comes daily from Holland and prices soared by up to 7% after the UK voted to leave.
Mark said: "The nature of our business is you have to buy fresh produce, so the impact is instant.
"The other thing to be kept in mind is we will have agreed prices for weddings and events in advance. If the prices go up, we've no option but to accept it.
"It's not as if we can renegotiate with the client.
"Similarly, our brochures and pricing on the website can't just change. There's a big impact when you consider produce from America also went up by 30%.
"Uncertainty is the longer term issue.
"Regardless of your political stance and your view of the vote, a clear explanation of the implications and a plan on how to deal with them is needed."
FOOD PRODUCER
Jim Walker, Walkers
JIM WALKER of the world-famous shortbread firm is under no illusions about the potential impact of Brexit.
And it's people he's most worried about – both from the UK and from Europe.
"We employ around 1600 people and many of those jobs depend on the foreign market," he said.
"On top of that we have up to 300 workers who have come from outwith our borders and have been a real asset to the company.
"It's important for those staff to feel part of the Walker family and we want to them to stay.
"I believe it's also vital that Scotland remains welcoming because they've been a great boost to the Scottish economy."
Jim, who along with brother Joe is the third generation of the family to run the business, believes Brexit could produce other challenges, too.
He said: "Importation costs for the likes of sugar and butter could be an issue, but also Europe is a very important market for us, with 40% of what we produce going to Europe.
"A lot of what will happen will depend on the type of deal we get.
"There are very few occasions where there's been such a need for good, strong leadership."
---
---
BREWERY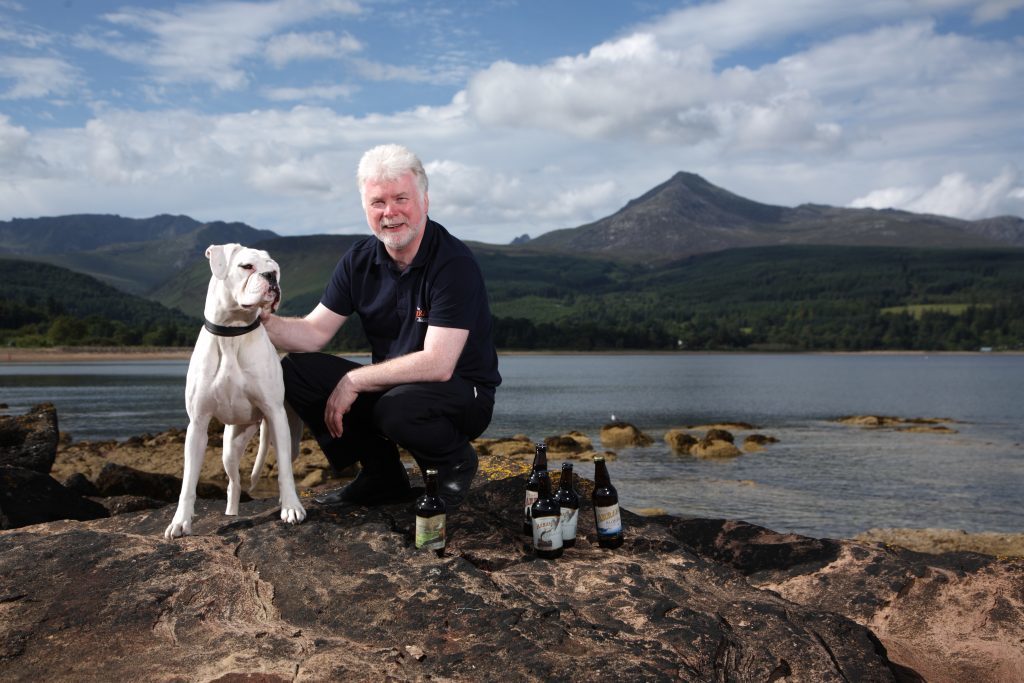 Gerald Michaluk, Isle of Arran Brewery
MICROBREWERY boss Gerald Michaluk has reassured drinkers "there'll always be beer to cry into".
But he's also warned that it might taste different due to the rising cost of importing foreign hops.
He said: "We buy in the hops for our beer from merchants who would have been forward buying, and they could well be affected by currency fluctuation.
"If prices became prohibitively expensive for foreign hops we could see a return to traditional English hops.
"The biggest issue could come if energy prices are affected. That would be really dangerous as they are a major overhead for most businesses."
Worryingly, Gerald has already been hit in the pocket by the vote to the leave the EU.
Currency fluctuation in the aftermath instantly inflated prices on a bottling line he was due to import from Italy.
The 56-year-old, who set up the Isle of Arran Brewery more than a decade ago, also believes Brexit could have a significant impact on the industry.
He said: "My reaction, like most people, is that we are in uncharted territory and we don't really know what is going to happen.
"But it seems to me we are in a no win situation by effectively cutting off our second biggest market in Europe."
POTATO PRODUCER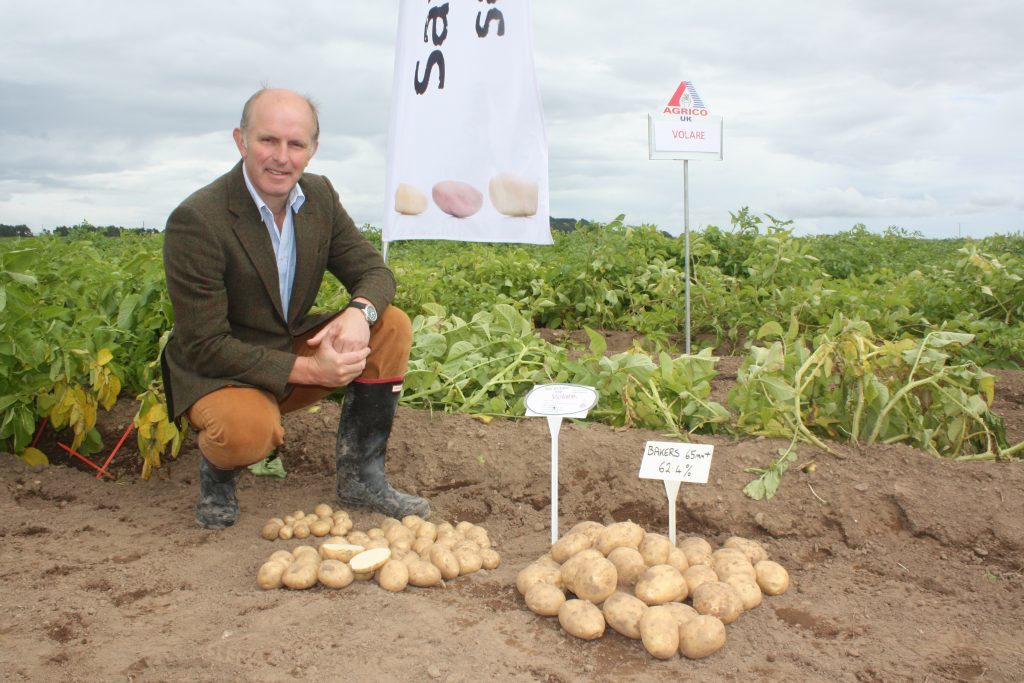 Archie Gibson, Agrico
WHILE spuds haven't had their chips as a result of the vote to leave, there could still be an impact on the tattie industry.
As with other areas, the worries are about people as much as profits.
Archie Gibson, executive director of potato giant Agrico, said: "My first reaction, like 67% of other Scots, is I don't welcome the outcome.
"On a human level, one of the first things I did was call the agency in Dundee who arranges our staff, 90% of whom are Eastern European, to reassure them we want them back.
"We don't need people who have been valuable members of the community feeling that they are not welcome."
Forfarshire-based Agrico produce everything from kettle crisps to oven chips. It also exports seed to 130 countries around the world.
Archie added: "What is immediately apparent is imports into the UK have become more expensive with the depreciation of the pound.
"It will find a level, likely lower that before the referendum, but in the meantime it's making things more costly.
"Governments are in position to provide stability, when that's not the case it's bad for business.
"All the problems combined have the potential to have an inflationary effect on prices."
BAKER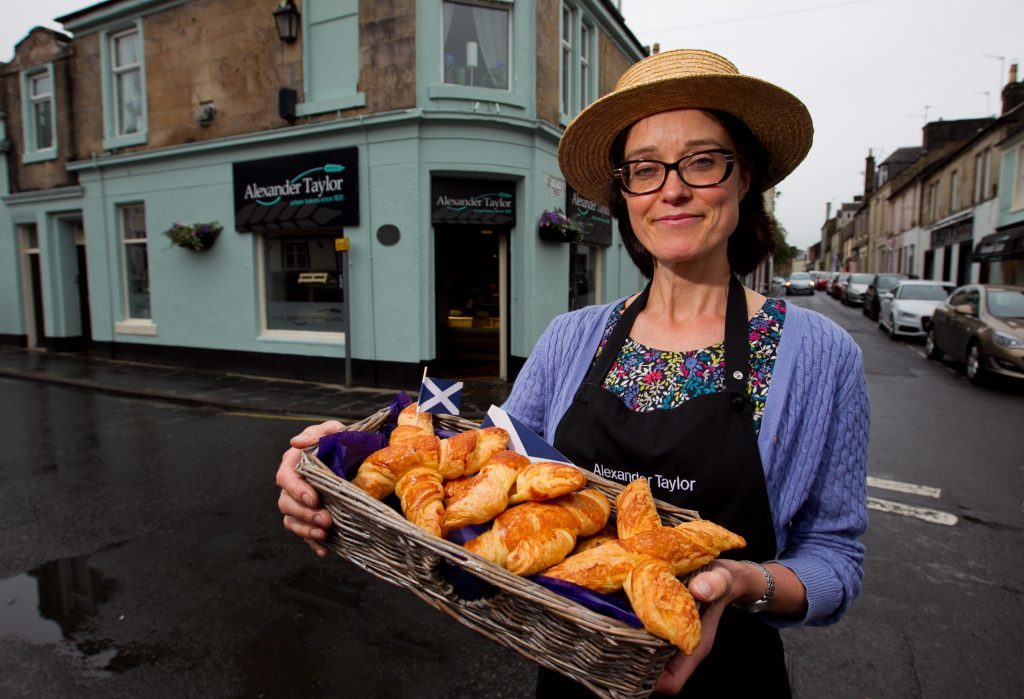 Claire Taylor, Alexander Taylor's
SCOTLAND'S oldest bakers warn that customers could be left cross over costly croissants.
While the firm has weathered many economic crises since it first turned its ovens on in 1820, the referendum vote has given Strathaven-based Alexander Taylor's current owners, seventh generation Barrie Taylor and wife Claire, a real headache.
Claire, 47, said: "Popular croissants can only be made from French flour. UK flour doesn't quite match up.
"But we are facing the prospect of more expensive continental flour.
"It's likely to mean reviewing price."
The potential prices rises are a worry.
Claire said: "We run a small bakery which relies heavily on local workers and customers.
"While we will do everything possible to absorb the cost, prices may rise.
"It is the dilemma all other businesses who import from Europe are now facing."
Mum-of-two Claire added: "Luckily cakes, scones and croissants are affordable treats, and our 200-year reputation should stand us in good stead."
"But we need good a good deal with Europe. It's vital for our business.
"There are so many breads and pastries that can only be made from continental flour."
CHOCOLATIER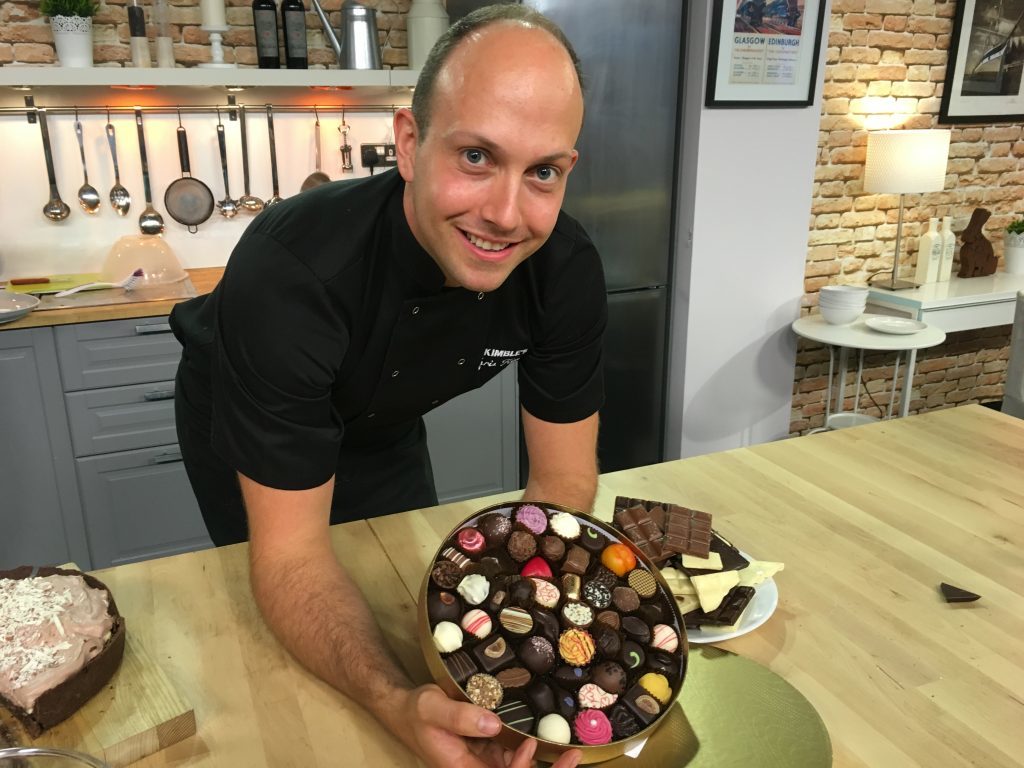 Chris Kimble, Kimbles
IT'S enough to send a shiver of fear down the spine of chocoholics across the land.
Could Brexit have an impact on supplies of the sweet heaven so many of us crave?
Chris Kimble of Glasgow chocolatier Kimbles, reckons so.
He said: "Every week our main supplier sends a lorry to Belgium, where it is loaded up with chocolate and brought it back to the UK.
"Now we are entering unknown territory.
"We import chocolates from both Belgium and Germany so our relationship with Europe is very important.
"Also, we employ 30 people and one is from Poland, two from Hungary, one from France and one from the Philippines.
"We also have three members of staff with an Italian background.
"We rely on Europe to run and don't want our options to be closed."
Chris, who has three shops in the city, added: "Being part of the European community made it financially and logistically easy to trade with Europe.
However, Chris believes a knock to consumer confidence could be more harmful.
He added: "What we don't want is customers being afraid to spend the money in their pockets."
---
READ MORE
Brexit vote and tax changes linked to drop in Scottish housing market activity
Business chiefs voice concern at 'muted' pre-Brexit economic performance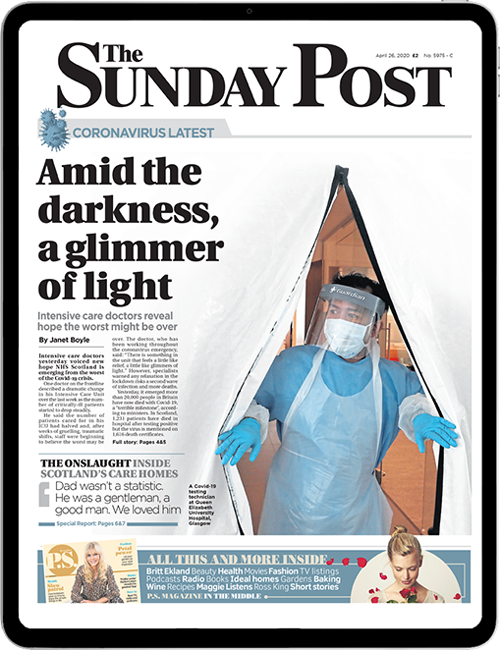 Enjoy the convenience of having The Sunday Post delivered as a digital ePaper straight to your smartphone, tablet or computer.
Subscribe for only £5.49 a month and enjoy all the benefits of the printed paper as a digital replica.
Subscribe