The association consisting of Scottish local authorities has offered a revised pay offer for council workers.
The Convention of Scottish Local Authorities (Cosla) has made a two-part offer that will provide at least a £1,929 increase in salary by January 1 2024.
This means council workers will receive an increase of £0.65 per hour, or a 5% rise in pay. The workers will get whichever increase will grant them a better pay rise.
Additionally, council workers will receive another rise which means their total pay will increase by £1 per hour since March 31 this year.
Alternatively, they will be granted a percentage increase in wages depending on what salary they are currently on.
For instance, a worker on £10.85 per hour will have their rate increased to £11.50 from April 1 2023, and £11.85 from January 1 next year.
Full-time workers on £20,390 on a 37-hour week will see their salary rise to £22,860.
Those earning between £25,560 and £28,510 will receive a pay rise of 7.63% by January 2024.
For workers earning between £28,860 and £38,030, pay will rise by 6.58%.
Anyone earning £38,586 or above will receive a pay rise of 6.05%.
Cosla said the pay offer will cost councils just under half a billion pounds, stating it aims to protect frontline workers employed by Scottish local authorities, who make up 85% of staff.
Commenting on the revised offer, Cosla's resources spokesperson Katie Hagmann said: "The reality of the situation is that as employers, council leaders have now made a strong offer even stronger.
"Council leaders have listened to the workforce and then acted on what they heard by adding additional council funds to get us to the position today where a revised offer can be made.
"We have also secured additional baseline funding from Scottish Government of £94 million, which will be built into the Scottish Government's funding for councils from next year, that ensures the viability and sustainability of this offer.
"This is an extremely strong offer which not only compares well to other sectors, but recognises the cost-of-living pressures on our workforce and which would mean the lowest paid would see a 21% increase in their pay over a two-year period."
She added: "Councils value their workforce and this offer will support those workers during a cost-of-living crisis, whilst also protecting vital jobs and services.
"We hope that our trade union colleagues will give their membership the chance to consider this strong offer."
Johanna Baxter, head of local government at Unison said the union would "need to be convinced" it is a substantially improved offer.
She said: "Unison Scotland's local government committee will hold an emergency meeting first thing tomorrow (Thursday) and will go through the detail of Cosla's revised offer and consider our position.
"Unison will do everything we can to find a solution – we do not want to see mass school closures.
"However, we need to be convinced that this is a substantially improved offer.
"Unison members in schools have voted in unprecedented numbers to take action and we have a mandate to call over 21,000 school staff out on strike over this – our members have clearly had enough. Cosla and the Scottish Government need to make sure these workers are properly rewarded for their commitment and hard work."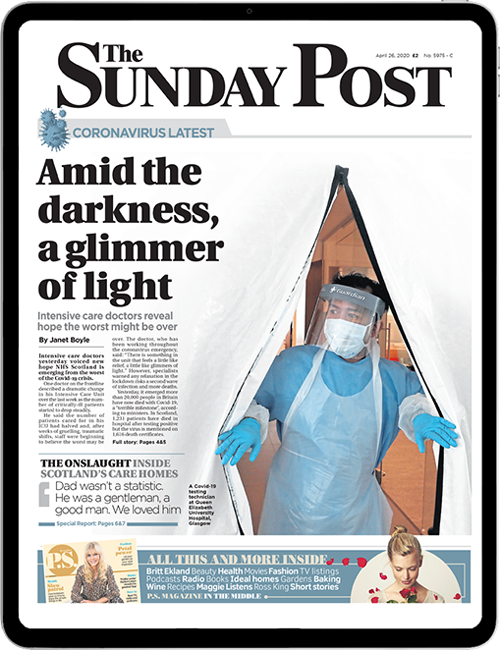 Enjoy the convenience of having The Sunday Post delivered as a digital ePaper straight to your smartphone, tablet or computer.
Subscribe for only £5.49 a month and enjoy all the benefits of the printed paper as a digital replica.
Subscribe