Demand for both occupiers and investors in commercial property across Scotland has fallen again, according to a report, with experts saying the sector continues to face "significant instability".
In fact, industrial property was the only branch in the industry which did not decline, according to the latest Royal Institution of Chartered Surveyors (Rics) commercial property monitor.
The report looked at the country's property climate in the final quarter (Q4) of 2022.
For commercial properties, the report found the net balance of minus 14% of respondents in Scotland said that occupier demand fell in Q4 2022, compared to minus 9% who said so in Q3.
The fall in demand was marked in the office and retail sectors (net balances of minus 20% and minus 44% respectively).
A net balance of plus 41% of respondents in Scotland said that occupier demand for industrial space increased.
In relation to demand from investors, the overall net balance was minus 27%.
Falls in demand from investors were evident in the office (minus 24%) and retail (minus 68%) sectors.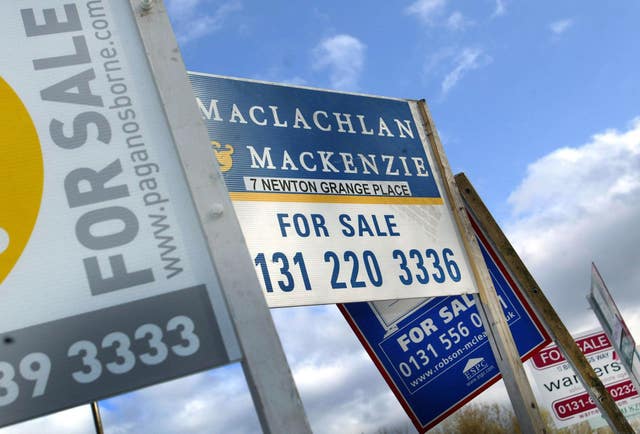 Meanwhile, inquiries from investors for industrial space were up according to a net balance of plus 12% of respondents.
Eric Thomson, of Thomson Property Consultants in Glasgow, said: "There is significant instability across all sectors, caused by high inflation, currency fluctuations and uncertainty regarding utilities, the latter of which is becoming a major consideration at the lower end of the occupational market."
As a result of the deterioration in demand, rents and capital values are expected to fall, the report said.
A net balance of minus 41% of respondents indicated that they expect net capital values to fall across all sectors over the first quarter of 2023, compared to minus 26% in Q3.
Meanwhile, a net balance of minus 9% of respondents expects a fall in rents over the next three months, compared to minus 3% in Q3.
The biggest fall in rental expectations was seen in the retail sector, with a net balance of minus 61%.
Meanwhile, minus 39% of respondents expect industrial rents to increase over the next three months.
Tarrant Parsons, senior economist at Rics, said: "The investment side of the UK commercial real estate market has been significantly affected by tighter monetary policy of late, with higher borrowing costs weighing on investor demand and prompting an adjustment in valuation levels.
He said there are "pockets of resilience" on the occupier side of the market, with tenant demand still edging higher across the industrial sector, adding: "The outlook for prime office rents also remains in positive territory."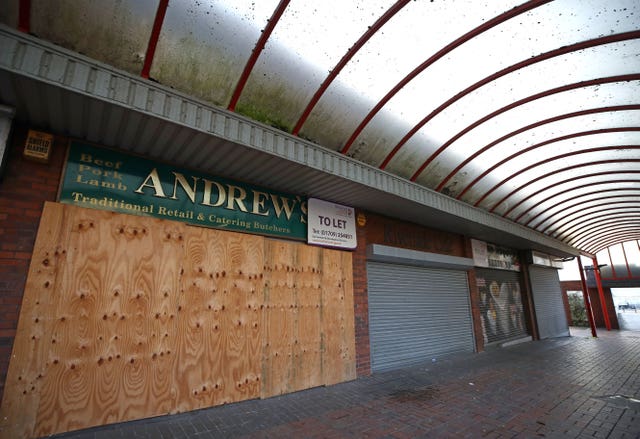 On the same day, the Federation of Small Businesses (FSB) showed business confidence for small businesses in Scotland also fell again in the final quarter of last year to its lowest on record outside Covid lockdown periods.
The group's small business index now sits at minus 50 points for Scotland, down on the minus 45 reported the previous quarter. It is also significantly lower than the same quarter in 2021 (minus 22).
The equivalent UK-wide confidence figure is minus 45.8, which is also down on the previous quarter (minus 35.9), but 4.1 points ahead of Scotland.
The results showed almost nine out of every 10 businesses (86.2%) have seen a sizeable change in their business costs over the last 12 months, with increases in fuel and utilities the most common drivers.
And almost half of businesses (42%) expect to run below capacity over the next three months with only a third (32.7%) expecting to grow in the next 12 months.
The survey was, however, taken in December 2022, before the announcement by UK Government that business support for energy costs would be cut significantly from April.
Andrew McRae, of FSB, said rising inflation, increasing energy prices, and staff shortages have contributed to the decrease in confidence levels.
He said: "It vital that Governments in Holyrood and Westminster focus on support and stability by pausing the introduction of new regulations, supporting sectors most in need and reconsidering the energy cost support on offer after March."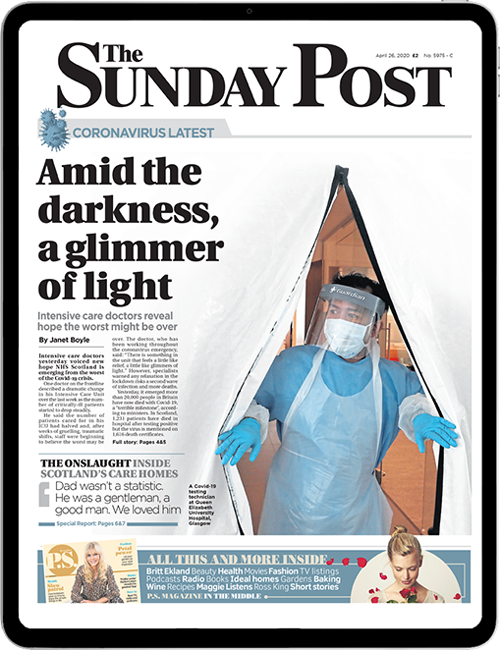 Enjoy the convenience of having The Sunday Post delivered as a digital ePaper straight to your smartphone, tablet or computer.
Subscribe for only £5.49 a month and enjoy all the benefits of the printed paper as a digital replica.
Subscribe