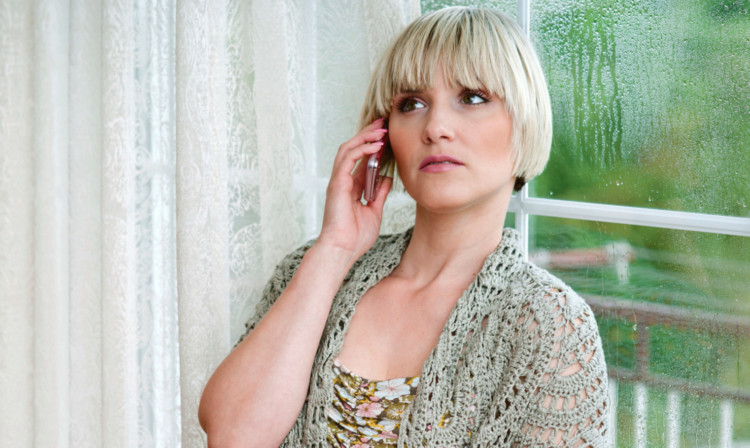 Businessman Alan Bonnyman lives in a £600,000 five-bedroom villa in an exclusive suburb of Glasgow.
The 60-year-old's boiler replacement firm, FEP Heatcare, was last week handed a £180,000 fine for making more than 2.6 million automated marketing calls in the space of just three months.
Our reporter visited Bonnyman's home – guarded by an electric gate – to see what the company exec had to say for himself.
But a woman believed to be his wife and company secretary, Laura Ann, answered the intercom and turned us away.
Ironically, when we buzzed a second time she told us: "If you push that buzzer one more time, I'll call the police and tell them you're harassing us."
Meanwhile, the Bonnymans' own home phone number is not listed in the phone book and, on calling directory enquiries, we were told the number was ex-directory.
The Information Commissioner's Office, which regulates telemarking companies, revealed that Bonnyman's firm had become one of the most complained about nuisance callers in Britain.
It said it played householders a recorded message promoting its products without their consent 2,692,217 times between April and July 2015.
Nuisance calls campaigner Richard Herman said: "It's a bit rich that a family behind a company who are making people's lives a misery should object to people coming to their door.
"They certainly didn't mind invading other people's personal space and look like they have done quite well out of it."
FEP was established more than 50 years ago and by the early 1990s was thriving, turning over nearly £2 million a year.
Bonnyman, a former service manager, became a director in December 2000. Three years later, wife Laura Ann was appointed company secretary.
According to their son Craig's profile on business networking website, LinkedIn, he was appointed to the board in 2006 aged just 17.
However, documents lodged with Companies House list just Alan and Laura Ann as active directors.
Accounts for FEP Heatcare show profits have fallen dramatically in the past decade from £266,181 in 2006 to just £297 in 2012. In 2013 they rose to £74,918 but plummeted a year later to £17,822.
At the end of 2014 the company – which already had a small telemarketing department in Glasgow – moved to a business park near Paisley. It was from there the firm escalated its cold calling operation.
Organisations are not allowed to make cold calls to people who have signed up to the Telephone Preference Service, unless they have given their prior consent.
But on websites devoted to naming and shaming nuisance callers, dozens of angry recipients of FEP's calls tell how the firm rode roughshod over these rules.
One householder wrote: "I got a phone call from this company on 21 December, 2014.
"When I said we were registered with the TPS, the caller just laughed."
Insiders at the company describe its cold calling operation as "shambolic".
A source said: "The job of the call centre was to line up jobs for salesmen to go to homes and sell central heating systems. But people would make appointments just to get them off the phone.
"Salesmen would go to the homes and be told in no uncertain terms they had no intentions of buying anything."
A spokesman for the ICO said it had yet to receive any of the £180,000 fine. He added the firm had 90 days to hand it over.
We asked Craig Bonnyman for his reaction to the fine but he declined to comment.
There was no response from Mr and Mrs Bonnyman either.
Last night, campaigners said ICO penalties weren't working and cold calling should be outlawed altogether.
David Hickson, of the Fair Telecoms Campaign, said: "Imposing a fine to cover more than two million illegal calls falls well short of the action that is necessary. This practice must now be halted altogether."
---
READ MORE
Man behind late-night cold calls gets off scot-free
£1 million scandal of cold call fine dodgers: Watchdog admits firms routinely don't pay penalties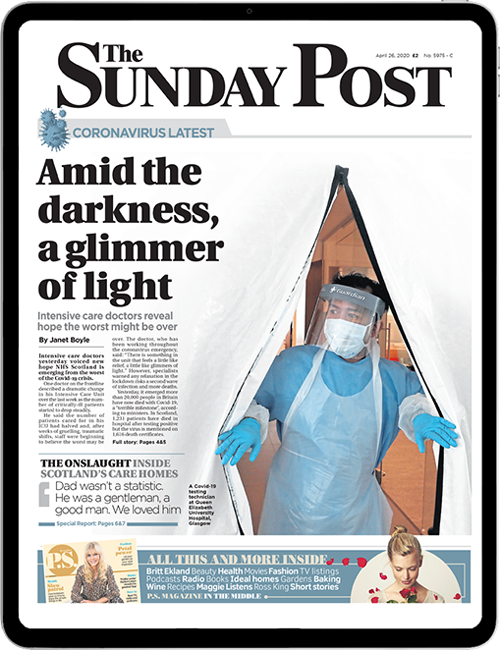 Enjoy the convenience of having The Sunday Post delivered as a digital ePaper straight to your smartphone, tablet or computer.
Subscribe for only £5.49 a month and enjoy all the benefits of the printed paper as a digital replica.
Subscribe