Climate campaigners called for a "properly planned transition" away from oil and gas as they marched through the Scottish capital.
On Saturday, protesters from various organisations walked through Edinburgh to demand both the UK and Scottish governments develop a plan for a fast transition away from fossil fuels.
The march included protesters from Edinburgh Climate Coalition, Friends of the Earth Scotland, Fridays for Future, Climate Justice Coalition, War on Want, Extinction Rebellion Edinburgh, Scot.E3, Greenpeace Edinburgh and Youth in Resistance.
The protesters called for more action to phase out oil and gas, and for a halt to the Rosebank oil field and a new gas-fired power station in Peterhead, Aberdeenshire.
Saturday's march was one of 650 actions to take place around the world with millions of people involved this weekend ahead of a UN Climate Ambition Summit of world leaders, set to take place in New York next week.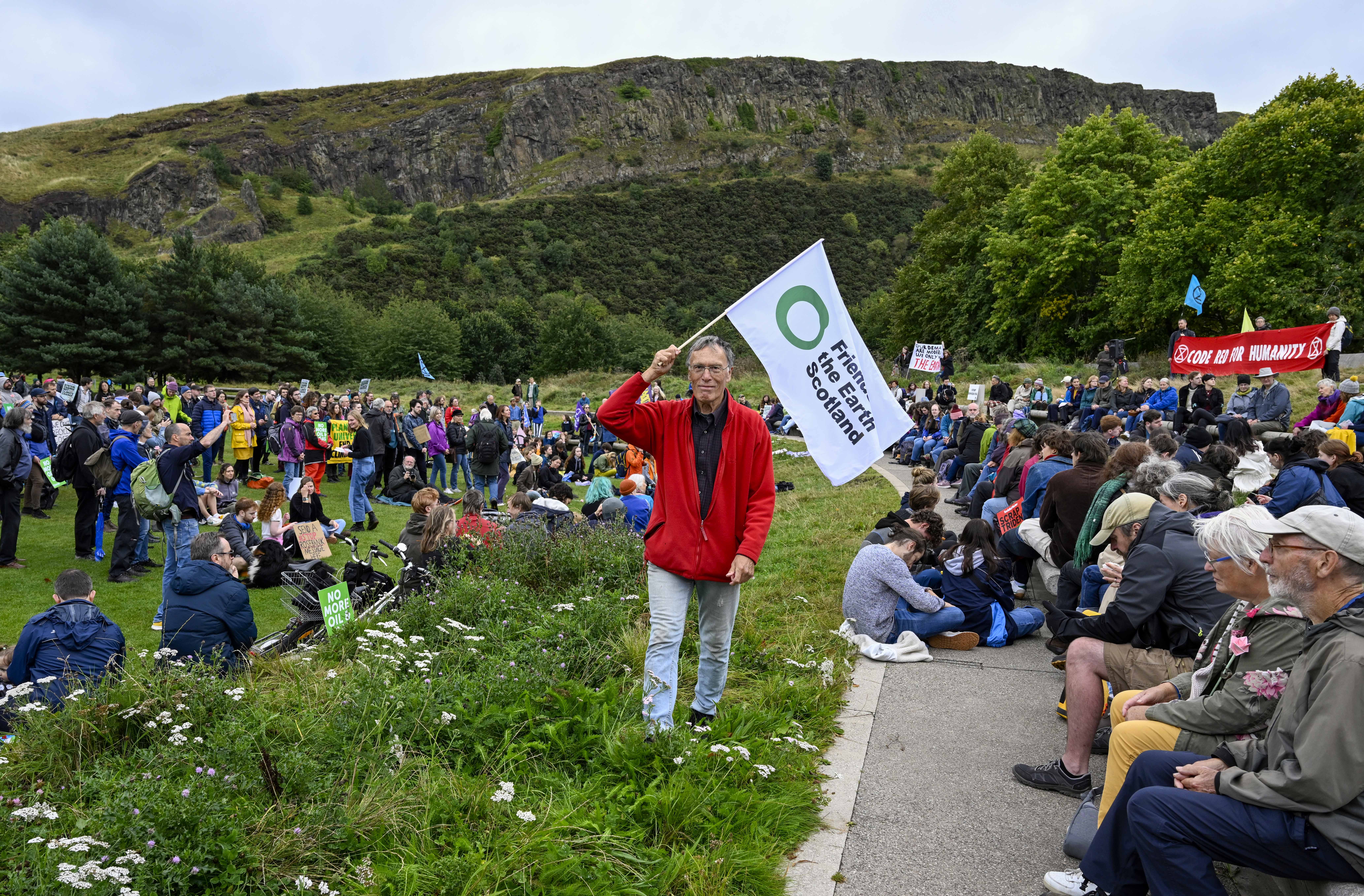 Friends of the Earth Scotland's oil and gas campaigner, Freya Aitchison, said: "Millions of people will be in the streets around the world because politicians are failing to deliver the fast and fair transition away from the fossil fuels that are fuelling climate breakdown.
"The near daily climate disasters we are witnessing from Libya to Greece to China are driven by the burning of fossil fuels, yet politicians are still cheerleading for fossil fuel companies.
"Rishi Sunak's plan to 'max out' oil and gas will maximise climate destruction while the Scottish Government is considering approving a new gas plant at Peterhead in Aberdeenshire which will lock us into burning fossil fuels for decades to come."
She added: "Marchers in Edinburgh are calling for a properly planned transition away from oil and gas which is led by the workers and communities most affected.
"A credible plan to switch to renewables can deliver huge benefits to people such as more affordable energy, secure green jobs, warm homes and a safe climate."
Steve Gray, a delegate of Aberdeen Trades Union Council, who spoke at a rally following the march, said: "Aberdeen Trades Union Council welcomes the opportunity to march in solidarity with the climate justice movement and thanks everyone for their support for a just transition for workers employed by the fossil fuel industries.
"The tragic deaths caused by the Stonehaven train derailment during a storm showed the devastating impacts of a changing climate.
"Aberdeen Trades Union Council, alongside our STUC allies, recognise that we cannot allow these hazards to multiply and threaten our communities.
"All our gains from free school education to votes for working people and equal pay for women have been won through collective struggles.
"We can once again win this shared fight and secure decent jobs for people building climate-resilient communities in Scotland and around the world."
Fuel Poverty Action, which campaigns for insulated homes and green, affordable energy, was also involved in the march.
Lead organiser Lucia Harrington said: "Our households' resources, and the Earth's resources, are being exploited by the profiteering fossil fuel industry, and this is driving fuel poverty and climate disaster.
"One of the leading causes of the cost-of-living crisis was that fossil fuel powered energy companies were allowed to make record profits at the expense of millions of people who are forced to go without heating, hot water and electricity.
"We need a just transition now to an energy system that works for people and the planet.
"Many workers in the fossil fuel industry want to be part of this transition without losing their jobs and falling into fuel poverty."
A Scottish Government spokesperson said: "The First Minister has made plain that climate change is a key priority for the Scottish Government and is committed to a just transition to the new economy.
"Earlier this year we consulted on our draft Energy Strategy and Just Transition Plan, which sets out the importance of the development of Scotland's future energy system for our economy.
"We are backing this up with almost £5 billion of investment in the net zero energy economy in Scotland over this parliamentary term."
The UK Government was contacted for comment.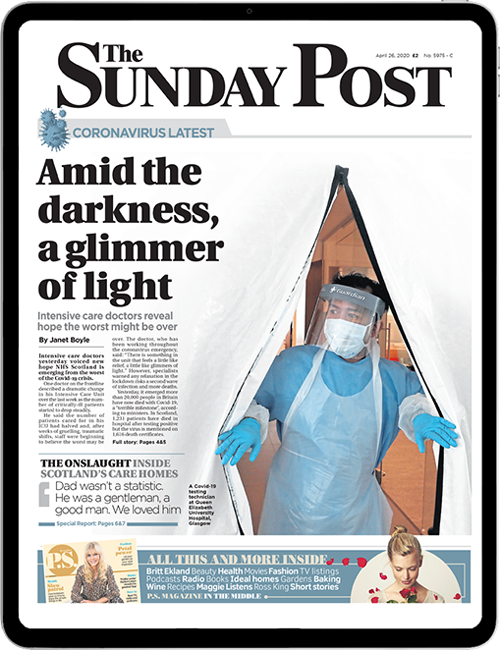 Enjoy the convenience of having The Sunday Post delivered as a digital ePaper straight to your smartphone, tablet or computer.
Subscribe for only £5.49 a month and enjoy all the benefits of the printed paper as a digital replica.
Subscribe