Climate activists have staged a protest outside Barclay's offices in Glasgow, calling for an end to finance for the fossil fuel industry.
Extinction Rebellion protesters dressed as Barclays executives poured oil on a chained globe during the event in Argyle Street.
The Stop Rosebank group, which is campaigning against a new oil field in the North Sea, also backed the protest.
In November last year, two men were arrested after windows were smashed during an Extinction Rebellion demonstration at Barclays offices in Clyde Place Quay.
Rachael Alexander, from Extinction Rebellion Scotland, said: "Barclays have proven that their corporate and public strategies to target climate change are little more than hot air.
"They do not care about the planet, and they do not care about us.
"As long as fossil fuels are still profitable, they will continue to invest despite knowing that rising sea levels will leave parts of Glasgow underwater in a matter of decades.
"No amount of empty promises and meaningless jargon will absolve them of their responsibility for such environmental destruction."
Sally Clark, from the campaign group Biofuelwatch, said: "It is shocking that Barclays is funding forest destruction, biodiversity loss, environmental injustice and climate-wrecking emissions through its investments in Drax which is the UK's single largest carbon emitter and the world's biggest tree burner.
"If we are to keep global temperature rises below 1.5 degrees, we need to protect and restore the world's forests, not allow big polluters like Drax and funders like Barclays to send our futures up in smoke."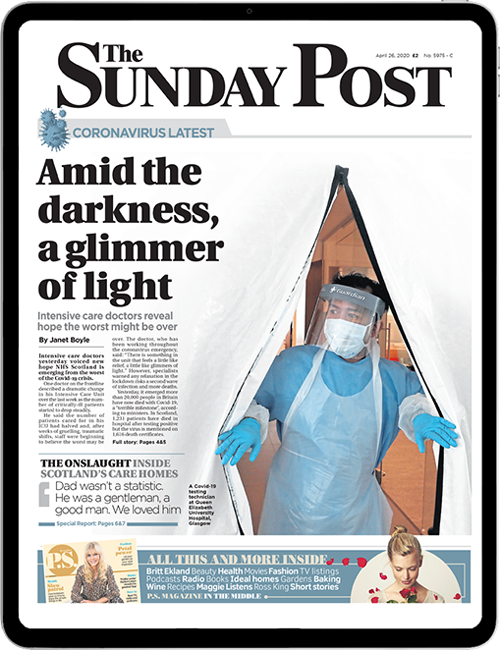 Enjoy the convenience of having The Sunday Post delivered as a digital ePaper straight to your smartphone, tablet or computer.
Subscribe for only £5.49 a month and enjoy all the benefits of the printed paper as a digital replica.
Subscribe