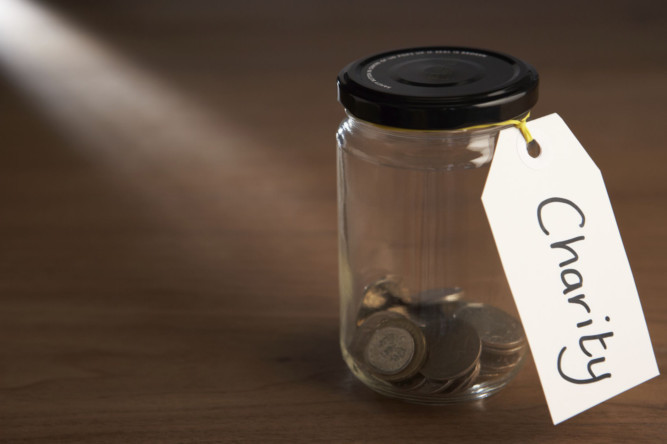 Our survey shows the public believe charity bosses are paid too much.
Charities have defended their spiralling running costs after a Sunday Post probe revealed donations are increasingly being spent on overheads. Two thirds of the country's best known voluntary organisations now spend a higher percentage of income on costs than they did three years ago.
Industry experts claim the rise is down to soaring bills and increased demand on the services charities provide. They also insist the performance of an organisation cannot be measured by the proportion it spends on administration and other outgoings.
But critics claim many charities spend too much on overheads and should refocus on those they should be helping.
The row comes in the wake of our revelations that increasing numbers of voluntary sector bosses earn upwards of £60,000.
Iona Joy, head of the Charities Team at the influential think-tank New Philanthropy Capital, said: "They may not like to talk about it, but charities need to invest in their overheads. Lots depends on how the running costs are spent, it needs to be sensible.
"If a charity has seen its income rise, it might be the perfect time to invest in those long-term projects which cost a lot to get off the ground. If its income is going down, it might want to put money into fundraising to make sure it gets through the next 12 months."
Our probe looked at the annual accounts of 100 of Scotland's biggest charities by income. Of those, religious organisations, educational facilities, arm's length council bodies, scientific research organisations, thinktanks and philanthropic groups set up by well-off families, were removed from the list. This left 15 charities, none of which list a specific running cost figure. But our investigation calculated the cost from their annual expenditure.
Our probe based these running cost figures on their outgoings minus the amount they spent on front-line charitable activities such as delivering projects and services. We then looked at how much they generated in donations and grants over the same period to uncover the ratio of running costs to income.
Overall, our investigation found their income had grown from £308 million in 2012 to £327 million last year an increase of around 6%. But running costs over the same period of time had grown from £19.7 million to £22.5 million an increase of 14%.
The charity with the biggest overheads Maggie's Centres said the bulk of their running costs (£4.5 million) went on fundraising. It also spent more than £1 million on organising running, hiking and biking events as well as fundraising dinners and balls.
A spokeswoman said, unlike most other voluntary organisations, almost 100% of their funding comes from the public rather than government grants. They argue it means they have to pay much higher costs on raising their income.
The umbrella group which represents the charity industry defended all of the charities examined in our investigation.
A spokeswoman for the Scottish Council of Voluntary Organisations said: "Every charity is different and so are their finances. The bulk of charity expenditure as in all organisations whether in the public, private or third sectors goes on staff costs, the people, and on so-called running costs, including the likes of electricity and utilities, stationary and postage, publicity and petrol. It makes perfect sense that these costs increase over time in line with or above inflation.
"These rising costs, coupled with rising demand placed on Scotland's charities over the past five years has put a huge strain on organisations but they keep delivering a lifeline to people and communities who have nowhere else to turn.
"For those charities that do take public donations, people can rest assured their money is much appreciated as well as well spent."
Extensive research has also revealed kind hearted donors and givers should not favour charities that have low administration costs as they are likely to be low performers.
The widespread 2013 study, conducted by Giving Evidence and Givewell, compared 265 charities from 2008 to 2011 and found that in 2011 they spent an average of 11.5% of their costs on administration.
However charities that Givewell didn't feel confident to recommend spent less on their overheads, with an average of only 10.8% of their costs going towards administration.
Caroline Fiennes, director of Giving Evidence, said at the time: "Assessing a charity by its admin spend is like assessing a teacher on how much chalk they use, or assessing a doctor on how many drugs they prescribe. They're easy measures, but they don't relate to performance."
Scotland has more than 23,000 charities registered with the industry watchdog, the Scottish Charity Regulator (OSCR). In England and Wales the figure is just over 180,000.
Campaigner David Craig, author of The Great Charity Scandal, said: "You need to question whether they are needed or not. Some charities may well be doing more harm than good."
Public claim charity chiefs are overpaid
NEARLY three-quarters of people believe charity bosses are paid too much, according to a poll commissioned by The Sunday Post. The survey also found four out of five respondents strongly agree charities should outline how much of every pound donated goes towards good causes and how much on running costs.
More than three out of five say their attitudes towards charities has become more negative over the past decade. The poll of more than 400 people, carried out by Your View K, comes after a turbulent few months for the charity sector. It also found 81% of people believe the wages of charity chief executives should be capped.
Nearly half insist the figure should be lower than an MP's wage of £67,000. One in 10 are happy for charity bosses to be paid whatever is "appropriate" but 15% say they should do the job for free.
The average wage for one of Scotland's 20 top charities chief execs is £93,400. But our survey also found more than two-thirds believe charities are improving lives, helping communities and raising money for good causes.
Robert Cumberland, from Blantyre, said: "I often give to charity but it's a shock to hear how much some CEOs and other workers earn."
Heather Peterson, of Longniddry, East Lothian, added: "Too much is spent on administration and very little goes to what the charity does. I give to a charity I know has very low admin costs."
Major R. A. James, MBE, from Kirriemuir, said: "I am a Volunteer Caseworker for forces charity SSAFA and am conscious salary costs should be kept at a reasonable level. I accept we need good people at the top but paying over £80,000 is outrageous."
Anne Scrimgeour, from Dundee, said: "Too much goes for wages and expenses."
But Stephen Cox, from Hamilton, said: "Charities need good people to manage donor funds safely and properly, and it costs money to hire good people."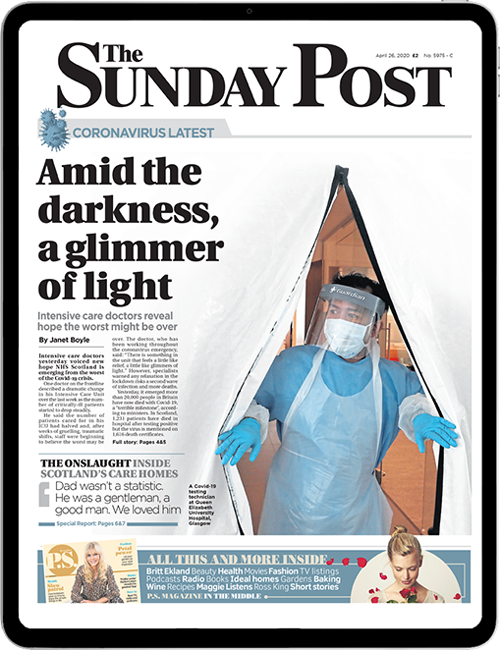 Enjoy the convenience of having The Sunday Post delivered as a digital ePaper straight to your smartphone, tablet or computer.
Subscribe for only £5.49 a month and enjoy all the benefits of the printed paper as a digital replica.
Subscribe