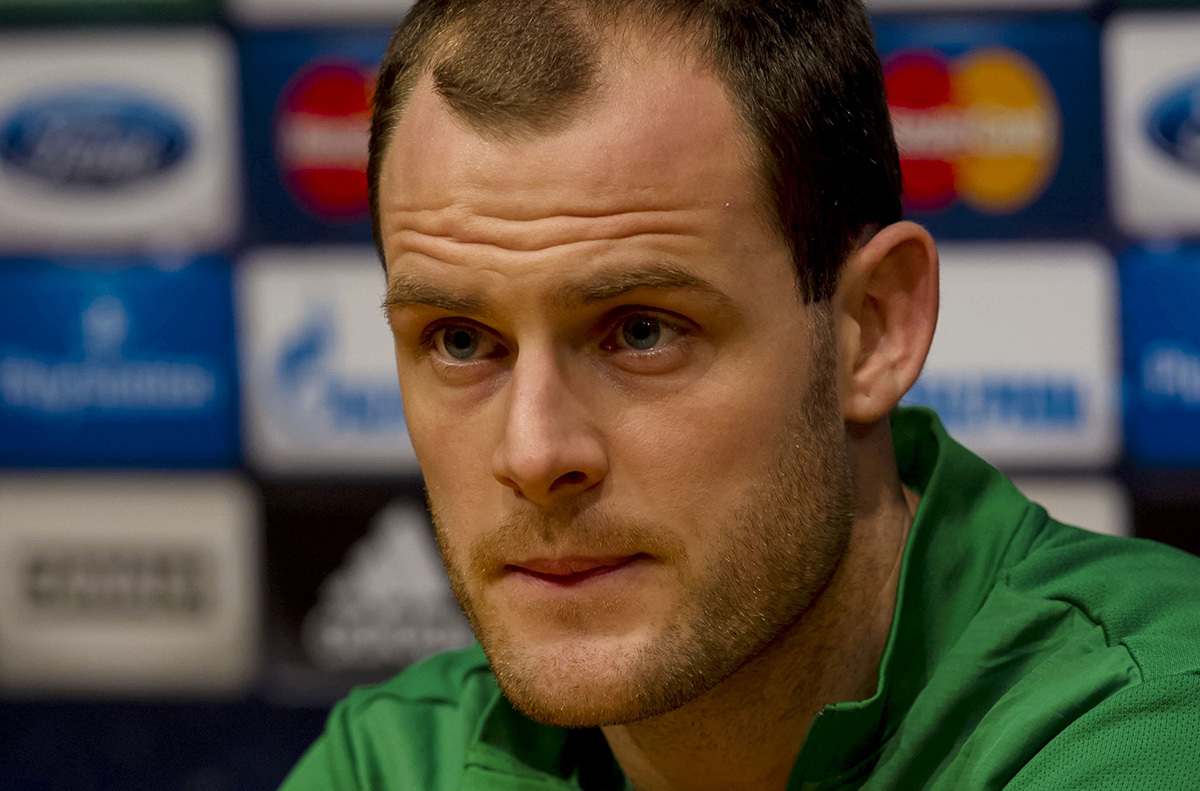 CELTIC star Anthony Stokes has revealed he was on the verge of quitting the club – after receiving a string of death threats targeting him and his family.
In a no-holds-barred exclusive interview with The Sunday Post, the Irishman, 27, has told for the first time the extent of the abuse he has received over the past five years and how close he came to walking away from the game he loves because of the hell he has been forced to endure.
The revelations detail how dad-of-two Stokes:
Was warned he would be shot in the head if he returned to his home of Dublin;
Feared for his family's safety after he was linked in court to a plot to murder loyalist terror boss Johnny "Mad Dog" Adair;
Was forced to move after thugs smashed the windows of his house while his nine-months' pregnant girlfriend was home alone.
Stokes said: "It definitely got to the point when I thought to myself 'enough is enough'.
"There will be those out there who will say I have brought this on myself but I don't believe that for a minute.
"It's not just about me, it's about those around me, my girlfriend, my two young sons – they are the ones who suffer the most.
"There have been stages where it's got dangerous and I've had to consider if it's really worth it."
Stokes signed for Celtic from Hibs in 2010, having made his international debut for the Republic of Ireland three years earlier.
He first exploded on to the Scottish football scene during a loan spell at Falkirk from English giants Arsenal in which he netted 14 goals in just 16 appearance.
He'd moved to England aged just 15 after landing a deal with the London club.
Three years later, then Celtic manager Neil Lennon gave Dublin-born Stokes his dream move to his boyhood heroes.
However, a series of controversial incidents away from the pitch have resulted in online death threats to both him and his family, pushing him to the edge of quitting.
He said: "There was a stage where I got four or five threats that I felt I had no option but to speak to the club's security guys, who reported it to the police.
"An anonymous Twitter account was set up and sent me messages saying I was going to be shot dead as soon as I got back to Dublin.
"They came in over a period of 10, 15 minutes and there was something in it that revealed personal knowledge.
"That was the worst. I don't know what was behind it. Maybe Dublin was to show they knew where to get me.
"Whatever, it wasn't just an idiot with a keyboard. There's nothing really I can do but try and get on with it. I'm certainly not going to accept it.
"People react to what they think is the truth and what they think they know about me. I've never gone out to offend anyone and I don't think I've been controversial.
"To a certain extent I guess I am prepared to deal with it. But, my girlfriend and kids get dragged into it and you always worry they get targeted."
In May, Stokes was left "gobsmacked" when he was linked to a plot to murder loyalist terror chief Johnny "Mad Dog" Adair.
The High Court in Glasgow heard that accused Antoin Duffy, 39, claimed drinkers at the Brazen Head pub in Glasgow kicked off when he approached Stokes to ask him for his father's help in getting guns.
Police phone taps secretly recorded Duffy telling his girlfriend about the bust-up on the night it happened.
However, Stokes had no clue he was about to be linked to the murder plot and his name would be thrown into the public domain.
He revealed: "I had no idea whatsoever it was coming.
"When I saw the headline I was being linked to a murder plot I was gobsmacked.
"Nobody warned me. Not the police, not the Crown Office, nobody.
"And it put me, my partner and my two boys in the firing line.
"To make matters worse my girlfriend was pregnant again when I was thrown into the middle of a terror trial through not fault of our own. That's extremely difficult to deal with. It's not something you want hanging over you.
"People forget these stories do affect not just me but they have an impact on my family as well. That's unfair.
"All this did was pour fuel on the fire and give some people an excuse to make me a target, again when I'd done nothing wrong apart from go to the pub with some mates.
"I've very little recollection of the incident at all. It passed over my head completely.
"If I'm in the pub and it's busy I might have 100 people come over to me, you don't recollect every encounter you have on a night out.
"But I was left to pick up the pieces. It was a murder plot, it was in Glasgow, it's my hometown. I was just left in shock."
Stokes was left in no doubt of the scrutiny he would face when he signed for Celtic and was warned of the gold fish bowl existence he would face living in Glasgow.
Initially, he decided to set up home on the outskirts of Edinburgh with his girlfriend, who was pregnant with his first child at the time, in a bid to avoid confrontation. But word got out he'd moved in.
He said: "The house was targeted a few times and we'd people standing outside screaming abuse.
"The worst occasion was when I was away with the team and my girlfriend was nine months' pregnant and they decided to put the windows in and kick the door down.
"That was a tough period. It's the people around you that suffer the most.
"To be honest, I can deal with just about anything, but I have to think about my girlfriend and the kids.
"Bobby is coming up to four… I shouldn't have to explain incidents like that too him.
"I get the impression that if you are playing for the Old Firm, it's almost expected that you should just deal with it.
"That's a sad state of affairs."
Despite the torrent of abuse and threats, Stokes insists he's determined to remain at Parkhead and he feels he owes those who have stood by him.
Last week, Celtic boss Ronny Deila told Stokes it was time to battle his way back into the first team.
The manager was speaking as Stokes returned to training following a two-week suspension, handed out after he had aired his grievances about being left out of the side on social media site Twitter.
Stokes – who has put the episode behind him – said he wants his football to do the talking from here on in.
"I play football because I love the game," he said.
"Does that mean people have the right to abuse me or any player for that matter?
"Maybe there have been times when I have been naive, but some of the stuff that's been said about me is just plain wrong.
"I've gone through difficult times but the fans have always been good to me.
"Behind the scenes too Peter Lawwell and the board have been hugely supportive.
"I want to repay them and I don't want to have any regrets about my time at Celtic."
Shockwaves from trio's trial
THE sensational trial of three men accused of planning to murder loyalist terror chief Johnny "Mad Dog" Adair and best friend Sam McCrory sent shock waves around the country.
Antoin Duffy, 39, his cousin Martin Hughes, 36, and Paul Sands, 32, were all found guilty of planning to gun down the former member of the UDA in a hail of gunfire after a nine-week trial at the High Court in Glasgow.
The trial – held under watertight security conditions – heard how security forces bugged the trio's car and recorded 126 hours of incriminating conversation.
Duffy, Hughes and Sands staked out McCrory's flat in Ayr 18 times, all the time unknowingly shadowed by undercover MI5 officers who logged their every move.
Duffy was even recorded, while under full surveillance in a Glasgow pub, asking Stokes to persuade his father to pass on a message to Dublin-based Irish republicans they believed could supply an AK47 assault rifle. Duffy was thrown out of the pub.
Senior officer Detective Chief Superintendent John Cuddihy, of Police Scotland, said the "murderous terrorist attack would have caused mayhem" if it had succeeded.
There have been other controversies.
In 2012 then Celtic manager Neil Lennon said he believed Stokes had damaged the club's reputation by attending a benefit function for murdered Real IRA leader Alan Ryan.
After the incident, Stokes accepted a rebuke from Lennon and moved on.
The player's dad John, a well known pub owner in Dublin, has also found himself making headlines, all because of his son's attachment to Celtic.
In 2011 he was ordered to take down a poster banning the Queen from the pub – ahead of Her Majesty's first official state  visit to the Republic.
John Stokes has since sold The Player's Lounge in Fairview, North Dublin.
Anthony said: "I will always stand by my dad. He had no criminal convictions and people have used rumour and innuendo as a stick to beat me with."
More recently Stokes made headlines for a tweet expressing his disappointment at not being picked for Celtic.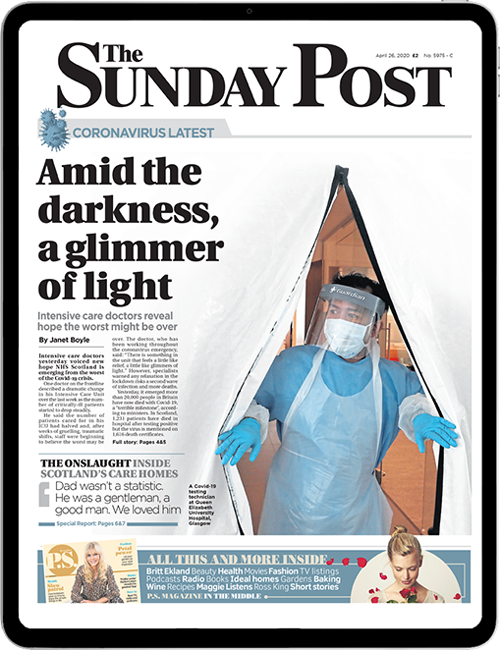 Enjoy the convenience of having The Sunday Post delivered as a digital ePaper straight to your smartphone, tablet or computer.
Subscribe for only £5.49 a month and enjoy all the benefits of the printed paper as a digital replica.
Subscribe