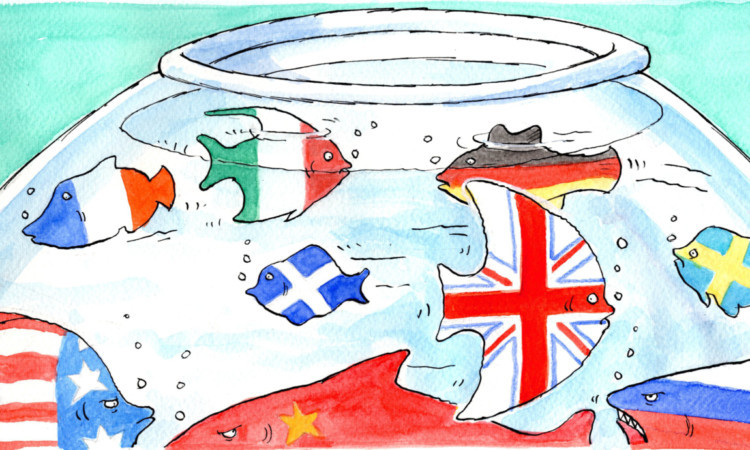 Everyone seems to agree that Scotland could survive as an independent nation, but where would we stand in the world?
There aren't many capital cities around the world that don't have a Scottish society or a Caledonian Club. Scotland has always thrived on its international links many, if not most, of them forged in the days of the British Empire.
Yet the SNP seem to seek to do down the UK's past as a global power when setting out their own vision for an independent Scotland's foreign policy.
The Scottish Government's White Paper includes plans for "an overseas footprint based not on an imperial past or a desire for global power."
International administrations everywhere no doubt sighed with relief at the news that Scotland was not planning to embark on a quest for "global power". How Holyrood would achieve that with its limited military is anyone's guess.
In a recent speech Alex Salmond described his vision of a "Scotland whose importance is judged on its usefulness to the rest of humanity, not on fading imperial grandeur".
Yet at the same time his White Paper sets out plans to strengthen links with a core group of countries that include Malawi, Sri Lanka, Pakistan and Tanzania all former colonies. And of course Scotland wants to be in the Commonwealth an organisation rooted in the imperial past.
There's a long list of letters in the Scotland's Future document setting out which international bodies an independent Scotland would seek to join including the EU, the UN, the WTO (World Trade Organisation) and ECHR (European Court of Human Rights).
Some will be more tricky than others to join.
Joining the European Union would be an independent Scotland's first foreign policy goal. We'll look into when and on what terms that might be achievable later in this series. Most experts believe Scotland would get in, the question is whether it is via the slow or fast route.
But while that would give Scotland a distinct voice in Brussels it may struggle to be heard. With a tiny proportion of the European population, and therefore limited representation, Scotland would need some fine diplomacy skills to build alliances and agreements that suited the Edinburgh agenda. Developing that expertise may take time.
And while the SNP complain they currently have no voice in EU negotiations, the Foreign Office does take Holyrood ministers to Brussels discussions and Scottish ministers have even spoken on behalf of the UK at the EU.
Getting into the UN as an independent country should be more straightforward. But of course Scotland won't be on the Security Council as the UK is now. Having a seat at the table where decisions on war and peace are made gives the UK a clout Scotland would give up if it votes Yes. However, it is worth pointing out there are only 15 seats round that table and 190-odd nations get by just fine without being there.
And there's a question mark over whether the UK would retain its place without Scotland.
If the SNP followed through on their threat to order Trident out of the Clyde and that forced the UK to abandon the nuclear deterrent then it would almost certainly be demoted from the Security Council. Even without the Trident issue, UK enemies may seek to use Scotland's secession as an excuse to question its influence.
It's been argued that governments around the world would prefer Scotland to stay in the union out of an innate conservatism. Stability is after all a goal of foreign affairs.
That's true of nations like Spain and Belgium, keen to temper their own separatist movements. But there's a reason why the Russian state broadcaster takes such a keen interest in the referendum. A Yes vote would suit the Kremlin narrative of decadent western nations in decline.
Alex Salmond's recent praise for Vladimir Putin, in spite of the Russian leader's poor record on human rights and unilateral annexation of the Crimea, suggests the SNP will have to learn fast when it comes to foreign affairs. Salmond notably snubbed the Dalai Lama on a visit to Scotland in order not to upset the Chinese authorities. Was that the right decision?
Morally it's arguable but the Norwegian government welcomed Tibet's spiritual leader and promptly found their premium salmon products banned by Beijing, costing the country millions in exports.
The Scottish Government has nurtured business with China not just via panda diplomacy but with a trade mission over there one of 27 Scottish Development International offices around the world. The White Paper sets out plans to extend that with a total of 70-90 embassies and high commissions. That bears comparison with other small nations like Austria, Ireland and Finland. But it pales compared with the UK's current network of 267 global posts.
Westminster's Foreign Affairs select committee warned: "Scottish voters should be under no illusion about the significant resources that would be required to fulfil the Scottish Government's aim of replicating the quality of the business and consular support currently provided by the FCO and UK Trade International (UKTI)."
It is the sheer scale of the UK's diplomatic network that helps maintain its reputation abroad.
For while it's easy to write Britain off as a bit washed up and to do down our imperial past it's worth noting that the UK still came out top in a survey of nations with most soft power that's the ability to influence and persuade and third in a list of the strongest national brands.
The Yes camp may point out that an independent Scotland would not have got caught up in the Iraq war, for example. But it would also lack the international clout that has allowed William Hague to team up with Angelina Jolie and lead global efforts to end rape as a weapon of war.
An independent Scotland would not be starting from scratch on the global stage. The Scottish diaspora of expats around the globe would give an independent administration a head start in terms of soft power and it already has a strong overseas reputation when it comes to whisky, sport and tourism.
Everyone seems to agree that Scotland could make its way in the world as a small independent nation. And, to some, denying that would seem silly with so many examples of similarly sized successful countries.
The SNP in particular like to point to Sweden, Norway and Denmark and they say Scotland would join the Nordic Council of Ministers, an organisation only foreign policy wonks have heard of.
Those Scandinavian countries, like the ones with a number of embassies similar to the Scottish Government plan Ireland, Finland and Austria operate in a significantly lower division than the UK which remains if no longer at the very top of the table then comfortably in the Premier League of global powers.
Ironically, the independence that would give Scotland a distinct voice internationally would also leave it relying on the co-operation of others to amplify it.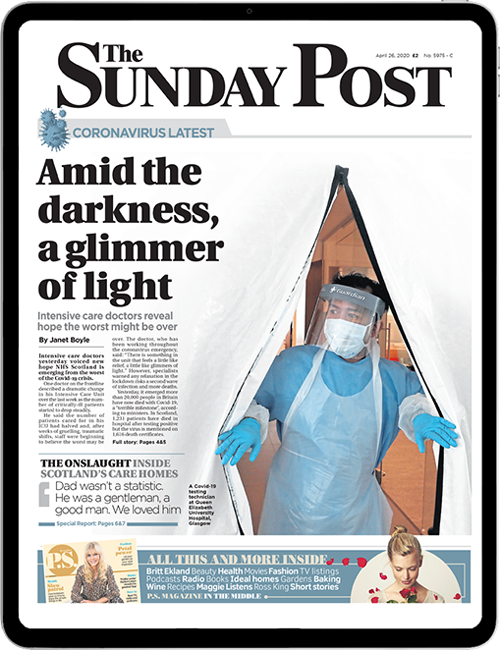 Enjoy the convenience of having The Sunday Post delivered as a digital ePaper straight to your smartphone, tablet or computer.
Subscribe for only £5.49 a month and enjoy all the benefits of the printed paper as a digital replica.
Subscribe