Environmental campaigners have criticised a consultation that seeks to bring in new controls over the catching of fish used in the salmon farming industry.
Fish such as wrasse are often used as a way of tackling the problem of sea lice in the aquaculture sector.
But Fisheries Secretary Fergus Ewing said the species also has to be protected.
A consultation is looking to bring in mandatory controls over harvesting of wild wrasse, examining the introduction of permits.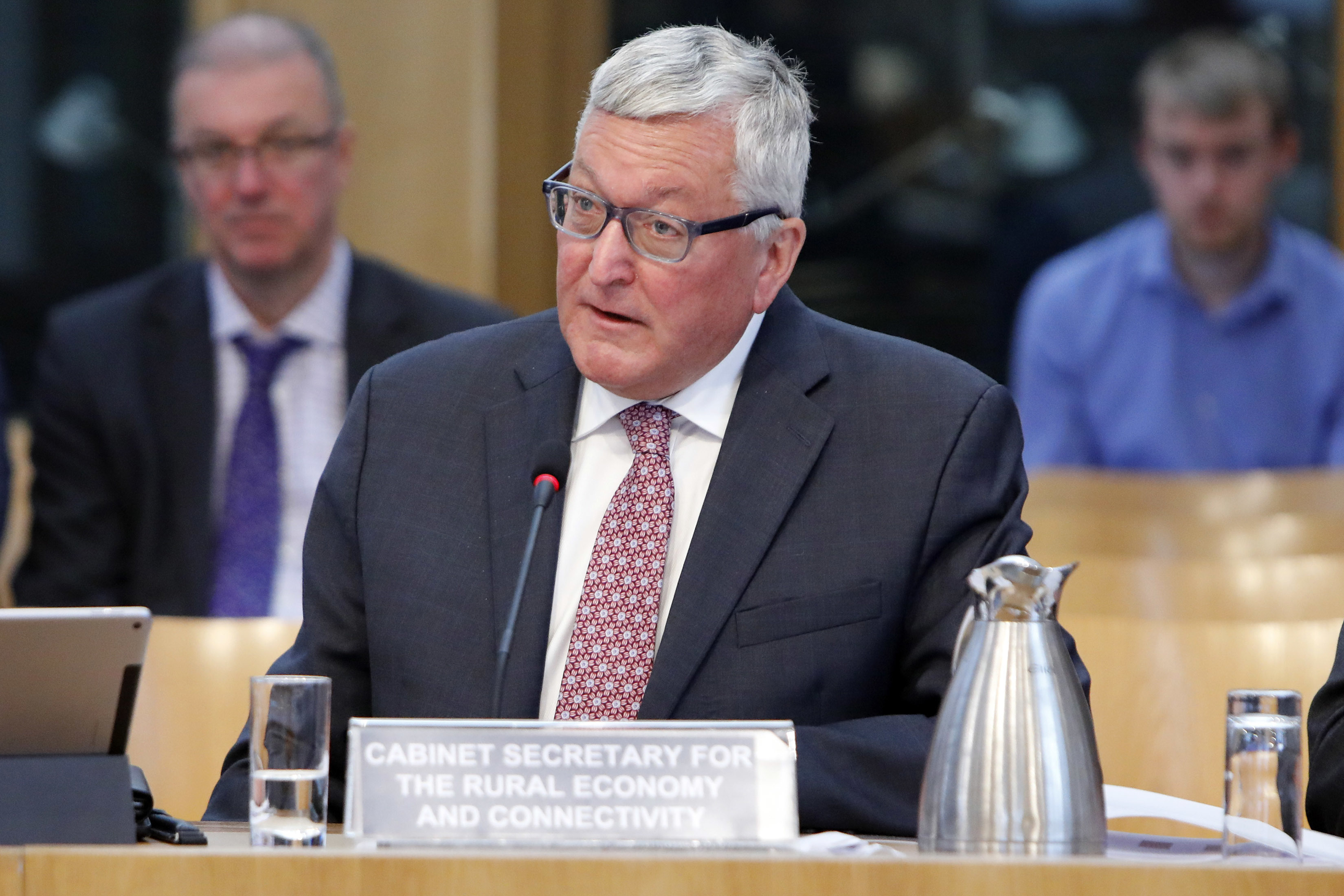 However, Charles Millar, executive director of the Sustainable Inshore Fisheries Trust (Sift), criticised the "weak measures" in the consultation.
He said: "The form doesn't even allow anyone to say they think proper controls should be brought in.
"This approach is inconsistent with basic democratic good practice, with the long term sustainability of the fish farming sector, and with the protection of these vital species."
Mr Ewing stated: "Salmon farms across Scotland are dependent on the use of wrasse as a natural solution for salmon lice prevention but it's equally important that the species itself is protected from the potential of overfishing.
"This is why we are proposing to introduce reporting and management procedures to ensure they are being fished sustainably."
He added: "In May 2018, working with the Scottish Salmon Producers Organisation, we introduced voluntary control measures over wrasse harvesting and I'm confident these protocols are effective.
"If adopted, the new measures would make those controls mandatory and introduce new requirements on the reporting of fishing activity, which will ensure effective management of the fishery in the long term."