Scotland must stop burning plastics by 2030, an independent review has warned ministers.
The report follows an earlier review into the role of incineration in Scotland, which recommended placing a cap on future capacity and led to ministers introducing restrictions on incinerator developments.
Colin Church, the author of the report, has now added 12 new recommendations to help Scotland reduce the carbon impact of residual – or black bag – waste treatment infrastructure.
Environmental campaigners have welcomed the suggestions, which include urging the Scottish Government and the Scottish Environment Protection Agency to introduce robust arrangements by 2025 to stop fossil-based plastic being incinerated.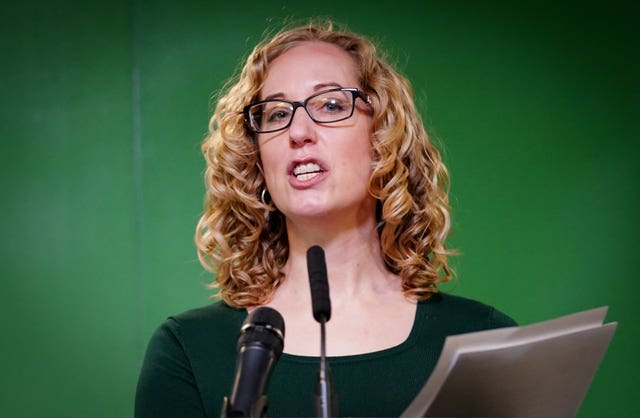 The measures should be in place by 2030, it recommends, except where required for hazardous waste disposal.
Ministers are also urged to take forward policies to reduce plastic production and use, promote source segregation of all plastics, and implement advanced sorting to remove plastics from black bag waste.
It also suggests that heat from incinerators, where possible, should be used for homes and businesses instead.
Welcoming the report, circular economy minister Lorna Slater said: "I would like to thank Dr Church for this report, which will make an important contribution to ensuring that the management of residual waste in Scotland aligns with our greenhouse gas emission reduction targets.
"Of course, the best way to reduce harmful emissions from our waste is to prevent it from occurring in the first place.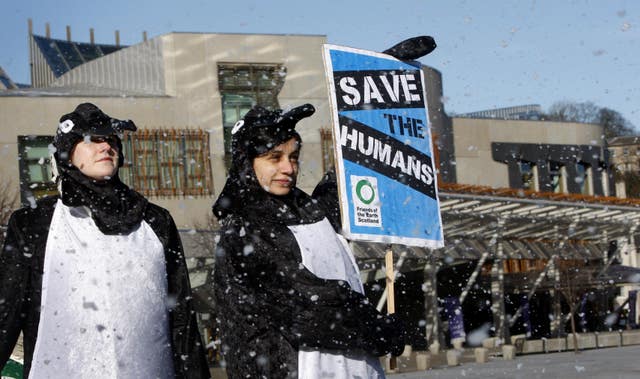 "That is why we have already banned many of the most problematic single-use plastic products and will soon be presenting a draft Circular Economy Bill to Parliament.
"This will establish the legislative framework to support Scotland's transition to a zero waste and circular economy."
Campaign group Friends of the Earth Scotland previously welcomed the Scottish Government's move to introduce a moratorium on planning permission for new incinerators.
But Kim Pratt, the group's circular economy campaigner, urged Ms Slater to go further than the recommendations and reduce incinerator capacity in Scotland.
Failure to completely phase out incinerator use will "ultimately compromise Scotland's chances of creating a zero carbon, circular economy", campaigners said, as they emit more emissions than gas boilers.
Ms Pratt said: "Incinerators are amongst the largest single sources of emissions so the Scottish Government must create a plan to phase out incineration, plant by plant, and as rapidly as possible if it hopes to meet its own climate targets."
Dr Church said: "Incinerators remains a more climate-friendly method of managing residual waste than traditional landfill, and more practical than any other currently available approach.
"However, without further action, this advantage will erode over a relatively short time.
"This is why my second report sets out a series of recommendations to improve the carbon impact of residual waste treatment, of which the most urgent and potentially most impactful is the cessation this decade of the incineration of plastic."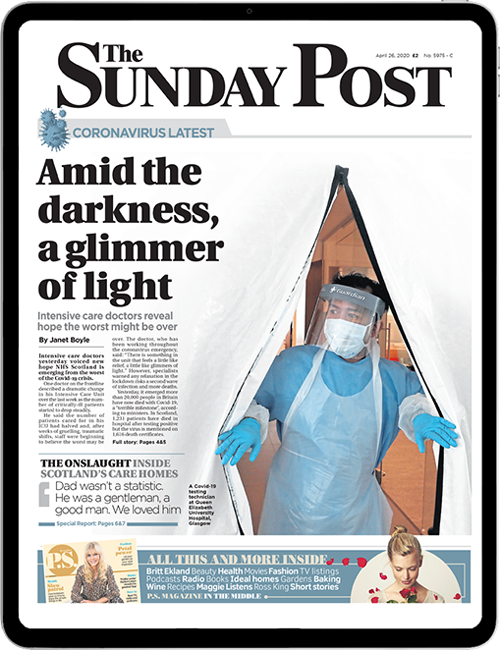 Enjoy the convenience of having The Sunday Post delivered as a digital ePaper straight to your smartphone, tablet or computer.
Subscribe for only £5.49 a month and enjoy all the benefits of the printed paper as a digital replica.
Subscribe