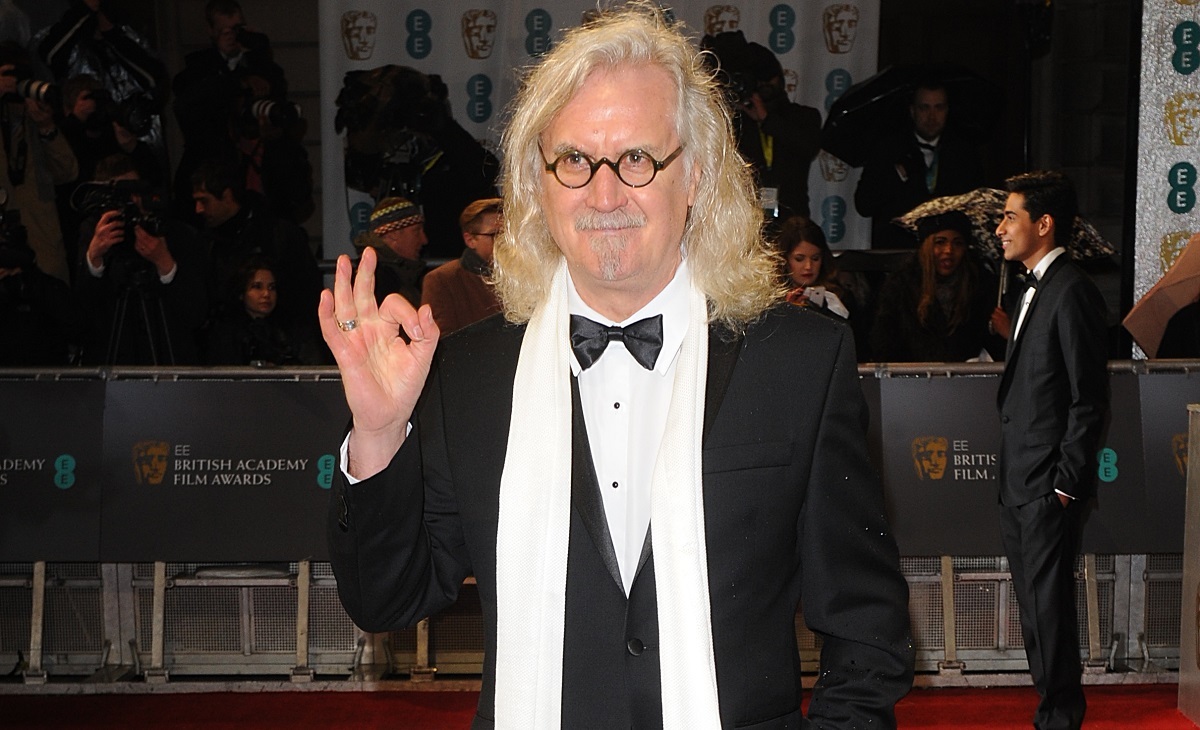 COMEDY legend Billy Connolly says he isn't afraid of dying as he continues his battle with Parkinson's disease.
The Big Yin was diagnosed with the degenerative illness three years ago.
It proved a traumatic time for the 72-year-old he was also told he had prostate cancer and had two hearing aids fitted in the same week.
But in a new radio interview he told listeners he was determined to fight the brain disease on his terms.
He said: "I am doing as well as can be expected.
"Some people get grim but I don't. Funny doesn't go away, it just changes slightly.
"I think it's an attitude you say screw it, let's get on with it. You can't sit at home wondering about your symptoms. It's not going to go away."
The Glaswegian funnyman was given the all-clear from cancer nearly a year ago.
He added: "It has never crossed my mind that I am going to die.
"What is dying anyway?
"It is just a light going out."
He also spoke about how Parkinson's had robbed him of the ability to play his banjo and one of his best friends, American film star Robin Williams.
Williams was diagnosed with the degenerative condition a year after Connolly was.
The troubled American comic had a host of movie successes after starring in films such as Good Morning Vietnam and Mrs Doubtfire.
He also won an Oscar for his role in Good Will Hunting.
Connolly had previously spoken about how Williams asked him for guidance in dealing with the devastating diagnosis.
The pair first met 30 years ago and quickly became firm friends with Williams a regular summer guest at his Scottish home.
But the Big Yin was unable to coax his pal out of a spiralling depression. Williams took his own life in August last year.
Connolly and Robin Williams (Ben Curtis / PA)
Billy said: "It depressed me terribly. You don't find a way out of it.
"You find a place to put it where you can access when you want it.
"Like your mother or father's death, you never get over it. You just find a place to put it."
Billy said he and Williams shared real anger over being told they had the disease.
He added: "For instance, the guy who gave me the final diagnosis that I had Parkinson's said it was incurable.
"Now, I think that is terrible.
"He should have said we have yet to find a cure leave me a little light on in the corner for goodness sake."
The former Clydeside shipyard welder also used the interview to say his fellow comedians complained too much.
He said: "The whining is overwhelming and deafening sometimes shut up and laugh.
"From an early age I wanted to be a comic and went to theatres.
"It has its own particular magic and the comedian was always the highlight for me.
"And I always wanted to be one.
"It was better than a knife thrower or juggler!"