Legislation which aims to tighten rules on grouse moor management and tackle raptor persecution in Scotland has been published.
The Wildlife Management and Muirburn Bill has been introduced at Holyrood, following the publication of the Werritty review in December 2019.
This report recommended widespread changes to grouse moor management and the regulation of traps in Scotland.
The Bill also sets out rules around muirburn – the practice of controlled burning of moorland vegetation.
Environment Minister Mairi McAllan said: "The illegal killing of Scotland's magnificent birds of prey cannot be tolerated.
"This Bill will seek to tackle the destructive minority who would continue to commit these wildlife crimes.
"I recognise that grouse shooting contributes to the rural economy and this Bill is not about stopping this activity.
"However, it is clear that grouse moors must be managed in a sustainable and responsible way ensuring any environmental impacts are minimised.
"The public consultation on the Bill, which received over 4,500 responses, made clear that the regulation and protection of our natural environment is an important issue for many.
"The views of both the public and stakeholders have been carefully considered in the formation of this Bill and I look forward to its passage through Parliament."
However some groups representing countryside organisations said they were worried about the implications of the Bill.
Jake Swindells, director of the Scottish Countryside Alliance, said: "We remain extremely concerned that the Wildlife Management and Muirburn (Scotland) Bill could undermine effective wildlife management, while also risking much of the investment associated with grouse shooting, which is vital for the management of precious moorland habitats and the livelihoods of many rural workers.
"Unless the government works closely with those who actually manage the land, they risk getting this very wrong.
"Much of the devil will be in the detail of the regulations and licensing regimes which will follow."
A spokesman for the Scottish Gamekeepers Association said: "The SGA will take some time to assess the ramifications.
"The Bill leaves some fundamental questions unanswered for our members and we will be seeking meetings with decision-makers in the coming days."
Scottish Conservative rural affairs spokeswoman Rachael Hamilton said: "The Scottish Conservatives will be carefully scrutinising this legislation when it comes before Parliament.
"We already have concerns about what these proposals will mean for rural communities and livelihoods.
"All too often we are seeing proposals from the SNP-Green government that do not take into account the unique needs of the rural economy."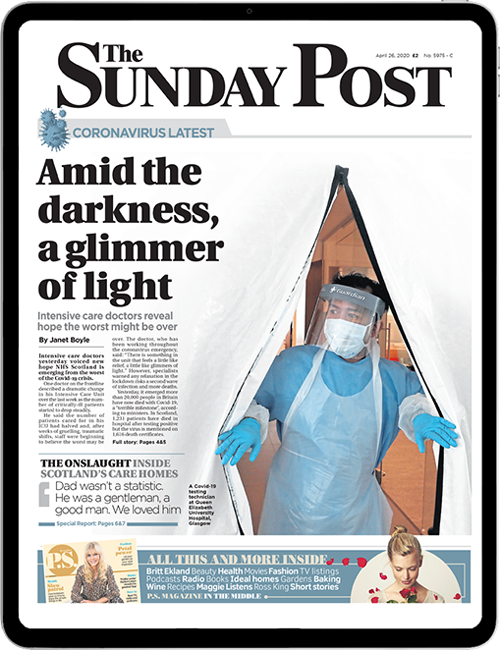 Enjoy the convenience of having The Sunday Post delivered as a digital ePaper straight to your smartphone, tablet or computer.
Subscribe for only £5.49 a month and enjoy all the benefits of the printed paper as a digital replica.
Subscribe