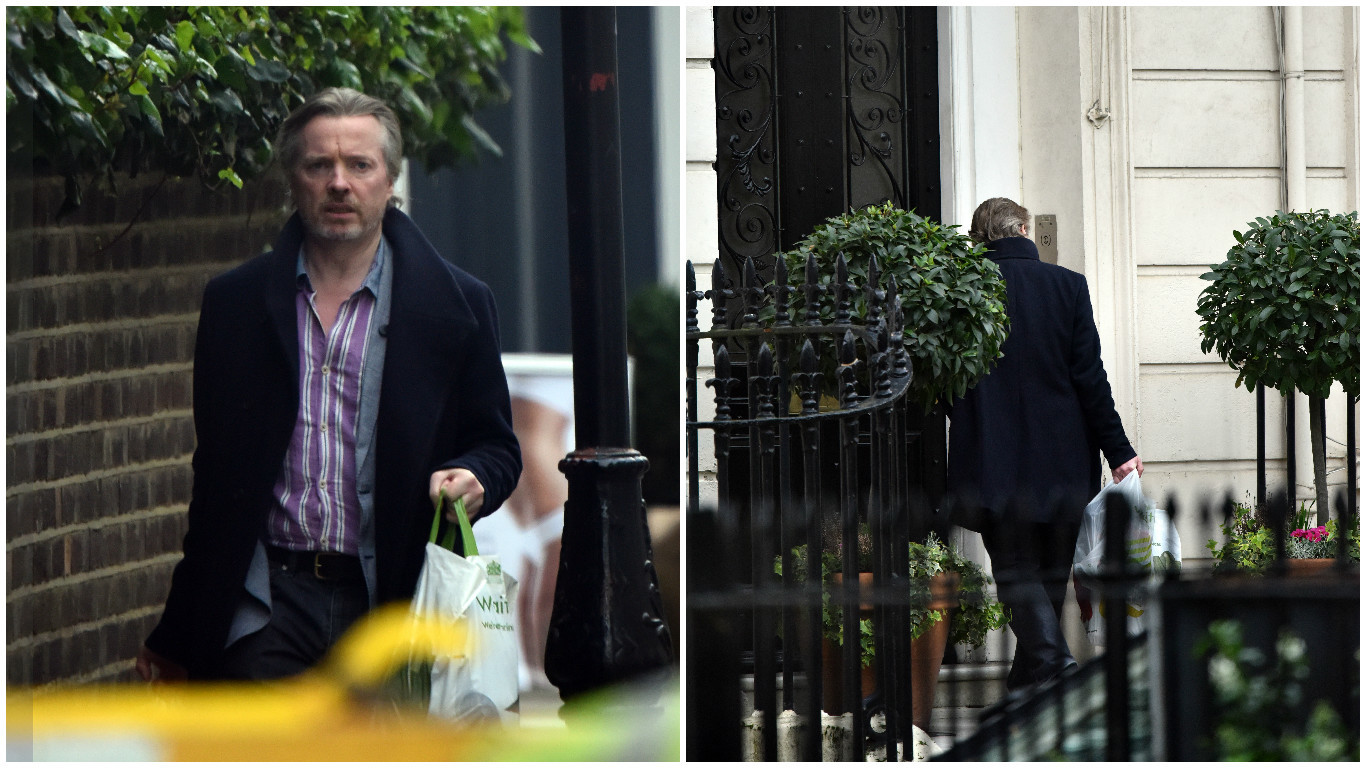 The businessman is living the high life in an upmarket flat in Belgravia, while taxpayers fund the cost of defending allegations he committed major international fraud to take over the Ibrox club.
Whyte has kept a low profile since his reign at the Glasgow giants ended in controversy.
But today The Sunday Post can reveal he is staying in a multi-million-pound flat in the posh enclave with girlfriend Charlotte Foley, 31, alongside aristocrats, diplomats and the jet-set elite.
Last week the Motherwell-born businessman looked relaxed as he strolled around a neighbourhood that the likes of Roman Abramovich, the Duchess of York and Andrew Lloyd-Webber all call home.
Three-bedroom flats similar to Whyte's cost more than £5m to buy, while average rental prices currently hover around the £5,000 to £6,000 a month mark.
London property expert Henry Pryor said: "If they were to redraw the Monopoly board, this property would either be in Park Lane or Mayfair.
"It's about as good as it gets. It is the very best of Belgravia.
"Estate agents would describe it as highly desirable and if they come on to the market they go for premium prices."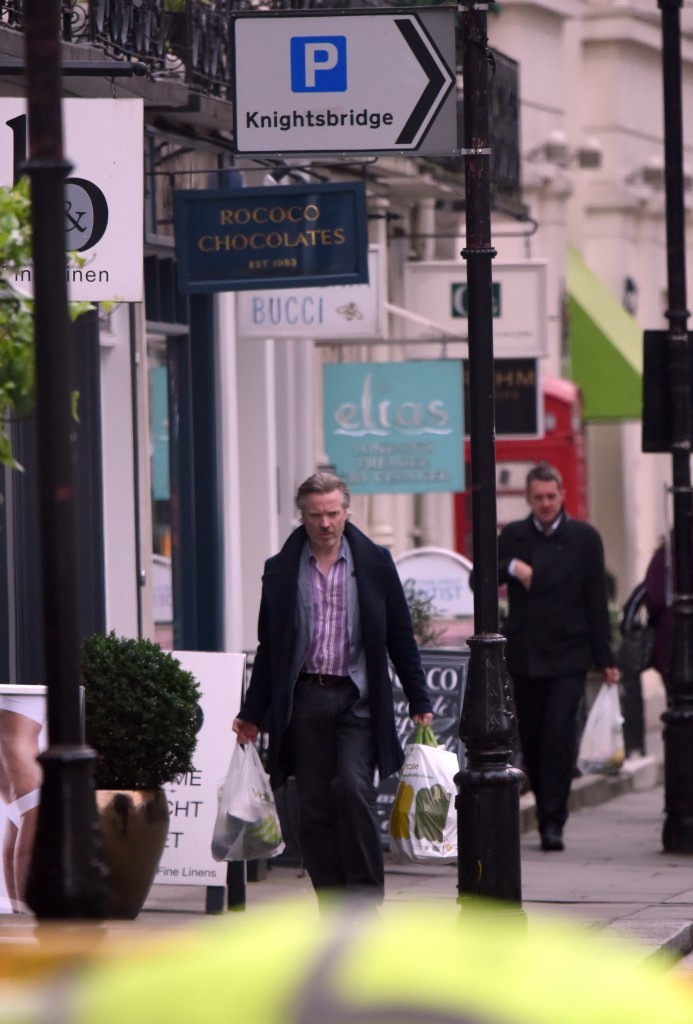 Prosecutors claim Whyte, along with two others, obtained more than £28 million fraudulently to fund a takeover of Rangers.
The Scottish Legal Aid Board are covering the cost of his defence after an application detailing his financial position was submitted by Whyte's solicitors. However the board insists it can be withdrawn.
Whyte was charged last September and has rarely been seen since providing a bail address in Lancashire to court officials.
However, it's now emerged Whyte and girlfriend Charlotte having been living anonymously in a flat in the swanky townhouse.
She has been pictured regularly accompanying him to court decked out in a string of glamorous outfits.
Whyte, 44, was previously married to Kim Whyte, 46, of Harrogate, North Yorkshire.
In December a hearing at the Court of Session in Edinburgh heard claims Whyte had failed to make payments to his estranged wife.
Kim Whyte's legal counsel Lynda Brabender told the hearing he had "paid absolutely nothing" under a provision that was made following the couple's split.
"It appears he is wilfully ignoring the order," Ms Brabender said.
Whyte has been able to avoid the glare of Old Firm goldfish bowl in London.
On Wednesday, with designer stubble and his hair swept back he casually ambled from the luxury property to a local branch of high-end supermarket Waitrose to do his shopping.
Wearing an open-neck shirt, blue loafers, and a navy blue overcoat, nobody looked twice at Whyte.
He then meandered into the supermarket before wandering the aisles collecting groceries.
One source close to Whyte said: "His life in London is in stark contrast to Glasgow, where everyone knows him. In London he can live relatively anonymously with Charlotte. Back in Scotland that's not on the cards for him."
---
READ MORE
Former Rangers owner Craig Whyte wins taxpayer-funded legal aid for fraud case
Craig Whyte and Charles Green appear in court over Rangers fraud charges
---
Last week prosecutors axed six of 15 charges in the fraud case surrounding Rangers.
The Crown withdrew claims that joint administrators David Whitehouse and Paul Clark tried to pervert the course of justice.
They also dropped a charge that the pair, along with Whyte, Gary Withey and David Grier, agreed to actions they may have known would enable serious organised crime.
A further allegation that Whyte, former Rangers chief executive Charles Green, 62, Whitehouse and Clark conspired in 2012 to buy the club for significantly less than its true market value was also struck out.
Whitehouse, 50, and Clark, 51, were also removed from an amended charge, which now alleges Whyte, Withey, and Grier, conspired in 2010 and 2011 to obtain a controlling stake in the Ibrox club.
All six continue to face other charges in the case.
A spokesman for the Scottish Legal Aid Board said: "We will consider any new information about an individual's financial circumstances provided to us after legal aid has been granted.
"We also carry out checks on whether there have been material changes in someone's financial circumstances.
"Legal aid can be, and has been, withdrawn in cases where we find or receive information that shows someone's financial circumstances mean they are not eligible for legal assistance.
"In assessing eligibility we consider the income and capital of the applicant. If an applicant has no income they must provide an explanation about how they are supported. If supported by family or friends they must advise us of this."
Proceedings against  former club director Imran Ahmad, 45, have been temporarily halted.
Last month Charles Green was told he would have to wait to find out if the club must foot his legal bills. Appeal court judges failed to decide if Rangers should cover his expected £500,000 criminal defence costs.
Instead, they put the case out for a written judgment after a hearing in Edinburgh.
Green is challenging judge Lord Doherty's initial ruling that the club are not liable.
Legal cover was agreed by Rangers in a severance deal before Green left in 2013, but Lord Doherty decided a clause in his contract "does not oblige" the Ibrox club to pay the costs of criminal proceedings.
Our reporter knocked on Whyte's door but there was no answer. He also left a note but heard nothing back. We contacted his lawyer for a comment yesterday but he did not respond.
From one lap of luxury to another
CRAIG WHYTE is no stranger to luxury property having previously owned Castle Grant in the Highlands.
He and then-wife Kim snapped up the 16th Century A-listed country pile for £720,000 in 2006.
However, the castle on the outskirts of Grantown-on-Spey was repossessed after he failed to keep up with mortgage payments. It was later sold to Russian tycoon Sergey Fedotov for £1 million.
Land Registry documents show the Belgravia property is registered to a firm based in the British Virgin Islands.
The most recent property figures show Grosvenor Square, just a few streets from the flat, is the most expensive street in the UK with homes costing on average £16.9 million.
In nearby Eaton Square, properties sell for around £15.5m. Famous former residents include Nigella Lawson and Elizabeth Hurley.
Much of Belgravia is made up of foreign embassies and is still owned by the Grosvenor Group, the family property company of the Duke of Westminster.
Whyte was declared bankrupt in October last year at the High Court in London with debts of almost £21 million.
The woman who stands by his side
CHARLOTTE FOLEY is believed to have been Whyte's girlfriend since Christmas 2013.
Originally from Lancashire, her family home in the village of Banks has been used as Whyte's bail address for current court proceedings.
The 31-year-old has been a constant by his side at recent court appearances and watches proceedings from the public benches.
It's thought she was with Whyte when he was subjected to a tirade of abuse by an irate Rangers fan in an outlet of Tesco in Inverness two years ago.
Security guards had to step in to defuse the situation by ejecting the furious supporter from the store.
Charlotte is known to work at a dental practice close to their Belgravia home.
Whyte had previously been linked to Swede Izabella Andersson.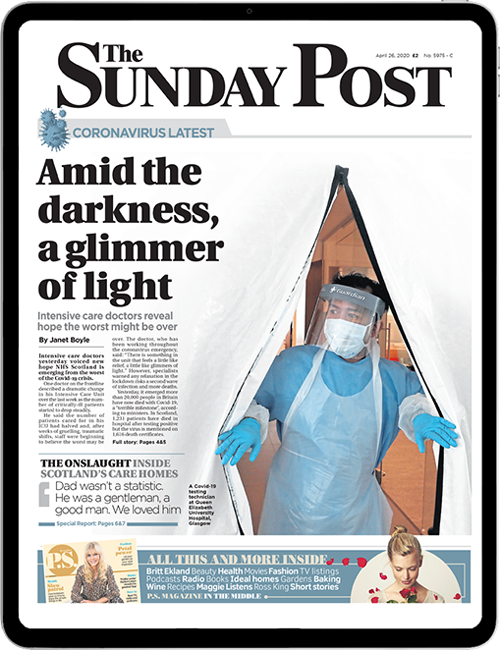 Enjoy the convenience of having The Sunday Post delivered as a digital ePaper straight to your smartphone, tablet or computer.
Subscribe for only £5.49 a month and enjoy all the benefits of the printed paper as a digital replica.
Subscribe