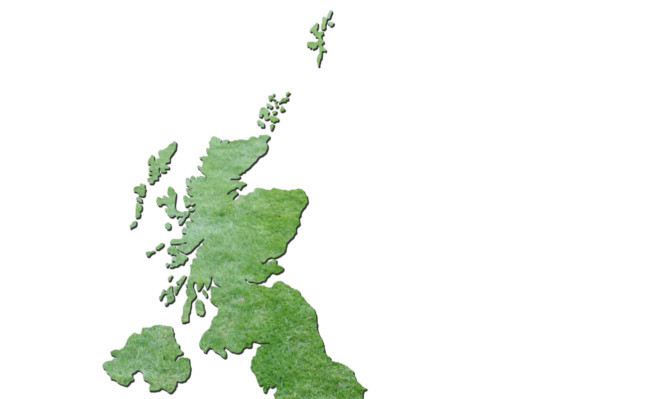 One of the world's youngest billionaires is on course to become Scotland's biggest landowner.
A major investigation by The Sunday Post has laid bare the 30 aristocrats, foreign tycoons and charities who own the largest chunks of the 19.5 million acres that make up the country.
It found Danish retail magnate Anders Povlsen, 42, has increased his portfolio to more than 170,000 acres the equivalent of 265 square miles.
The acquisitions have seen the father-of-four, who is worth almost £4 billion, cement his place as the third-biggest private landowner in Scotland, behind charity the National Trust of Scotland and hereditary peer the Duke of Buccleuch.
If he continues buying estates at the same pace he is likely to top the list within a decade.
Incredibly, there is no definitive register to show who owns what in Scotland.
However, research by Andy Wightman, an expert who has spent decades investigating land ownership, has revealed Povlsen has been buying up vast swathes of Perthshire, Inverness-shire and Sutherland since 2006.
The latest accounts for his Scottish conservation company, Wildland Ltd, set up in 2012, show his firm has now invested £81 million in Scottish estates and land, up from £65m in 2013.
Just 432 individuals like Povlsen own more than half of Scotland's non-public land.
In European countries like Norway a country seven times the size of Scotland there are only 23 estates bigger than 10,000 hectares. In Scotland there are 144.
In Povlsen's native Denmark, where he still lives, people are limited to only being able to buy 620 acres of rural land and must live in the country if they wish to buy a holiday home.
Officials for the businessman, who inherited a Danish fashion empire from his parents at 28, confirmed his firm now held 170,000 acres in Scotland.
They've previously argued Polvsen is driven by a fierce love of the countryside and conservation and point to the successful running of the estates he's already bought in Scotland.
Some critics have speculated the retail magnate is investing in wild land because it can be passed on without attracting inheritance tax in his homeland.
Law lecturer and land reform expert Malcolm Combe said: "If companies like Google and BAE established such dominance in their field, they would find themselves falling foul of EU competition rules.
"But the same isn't true over our land."
Mr Combe was part of the Land Reform Review Group set up by the Scottish Government in 2012 to look at "radical" proposals and changing the country's land ownership model. Their proposals led to the Scottish Government's Land Reform Bill, which was published in June.
It is now working through the Scottish Parliament and includes plans to end tax relief for shooting estates and force the sale of land if owners are blocking economic development. It also includes proposals to clarify information on who owns the land.
The Scottish Government also hopes to put a million acres of land into community ownership by 2020. Opponents say the bill is an attack on the rich.
Samantha Cameron's stepfather, William Astor, the 4th Viscount Astor who owns the Tarbert Estate in Jura, called the reforms a "Mugabe-style land-grab" and questioned whether estate owners were being targeted "because we don't sound Scottish".
In February, Richard Scott the 10th Duke of Buccleuch and Scotland's biggest landowner with 241,887 acres announced he would slim down his estates within 10 years.
He said the move was down to his "absolute dismay" at the SNP's land reform plans.
But the Scottish Government has rejected claims land reform measures will be unfair, insisting it believes "fairness, equality and social justice are connected to the ownership of land in Scotland".
High time for land to be divided up fairly
By Andy Wightman, land campaigner
Scotland has one of the most archaic systems of land ownership anywhere in Europe.
Not only is land ownership concentrated in very few hands but more than 90% of Scotland's land is not subject to any tax.
There are no rights of inheritance of land and land in Scotland is an international commodity traded on the world market to anyone who wants to buy it.
Owners are under no obligation to reveal their identity, to live on the land or to be subjected to any scrutiny.
The Land Reform Bill is therefore very welcome.
It is part of a wider process of reform that includes changes in local property tax, inheritance law, management of the Crown Estate and the rules governing private rented housing.
How land is owned, used and governed is vitally important to the well-being and prosperity of everyone particularly those who, because of inflated land values, cannot afford the basic human right of a home.
Land is a finite resource and should be owned and used in the public interest for the common good.
For centuries, the ownership and control of Scotland's natural resources was in the hands of a small elite.
Vested interests in finance, property and land still promote the idea that change that has long been normal across continental Europe is somehow extreme and dangerous in Scotland in the 21st Century.
Fortunately, Scotland is now alive with ambition to build a fairer and more equal society.
Land reform has the opportunity to unlock the potential of Scotland's people if they are given a meaningful and equitable stake in the ownership, governance and wealth of urban, rural and marine Scotland.
This is a wide and ambitious agenda.
It is urgent and it has only just begun.
Scotland's landowners
1 Richard Scott, Duke of Buccleuch Buccleuch Estates Limited's 241,887 acre holdings includes Drumlanrig Castle, Dumfries and Galloway.
2 National Trust for Scotland 192,000 acres across Scotland that includes Culzean Castle in Carrick, Ayrshire and Brodick Castle in Arran.
3 Anders Povlsen Fashion tycoon's 169,695 acre land includes 43,000-acre Glenfeshie estate in Inverness-shire.
4 RSPB 125,858 acres of land includes the Forsinard Flows nature reserve in Caithness and Sutherland.
5 Bruce Murray, Duke of Atholl Through Trustees of Atholl Estate the 12th Duke of Atholl runs the 124,125 estate around Blair Castle, Perthshire.
6 Alwyne Farquharson The Invercauld Trust run Captain Alwyne Farquharson, who is in his nineties and lives in Norfolk, own 120,685 acres around Braemer Castle in the Cairngorms.
7 British Alcan Aluminium Plc Mining firm own 117,249 acres around Fort William.
8 Ian Ogilvie-Grant, Earl of Seafield Owns two main chunks of land around Cullen and at Strathspey that make up his 95,815 acres.
9 Gerald Grosvenor, Duke of Westminster Prince William's godfather and the UK's biggest landowner owns 94,817 acres in Scotland including the Reay Forest Estate in Sutherland.
10 Robert and Philip Fleming Banking family who included Bond creator Ian Fleming own 92,141 acres including traditional sporting estate, the Black Mount Estate near Glencoe.
11 Elizabeth Sutherland, 24th Countess of Sutherland 94-year-old Elizabeth Millicent Sutherland-Leveson-Gower's Dunrobin Castle is just north of Golspie in Sutherland and part of 87,898 acre holding.
12 Paul van Vlissingen's family The Dutch entrepreneur and philanthropist's family own 87,066 acres including Letterewe estate at Wester Ross in the Scottish Highlands.
13 Donald Cameron The clan Cameron's 76,881 acre estate includes area around Fort William. A prophecy holds that the Camerons will keep their land as long as there is snow on Ben Nevis.
14 "Mr Saleh" Reclusive Malaysian-based businessman who has never been identified owns 71,383 acre land including Glen Avon Estate in Moray through firm Glenavon Ltd and Braulen Ltd.
15 Kjeld Kirk Kristiansen The billionaire grandson of the inventor of Lego owns 69,845 acres over several Scottish estates including Strathconon in Ross-shire through Kirkbi Estates Ltd.
16 Fergus Granville The 54-year-old cousin of the Queen inherited the 62,200 acre North Uist estate in the Outer Hebrides from his mum Countess Granville in 2004,
17 Sheikh Mohammed Bin Rashid al-Maktoum 61,961 acre Killilan and Inverinate Estate in the north-west Highlands owned by ruler of Dubai's Guernsey-based firm Smech Properties Ltd.
18 Applecross Estate Trust Charity run by the The Wills Tobacco Family who owns 61,609 acres including 28,000 acres on the Isle of Bute.
19 Her Majesty the Queen Her world famous Balmoral retreat is set on a sprawling estate in Aberdeenshire and part of 61,507 acres she owns in Scotland.
20 Baroness Nancy Drummond Willoughby 80-year-old's 60,939 estate run by the Drummond Foundation and Grimsthorpe and Drummond Castle Trust Ltd includes Drummond Castle in Perthshire, used in Rob Roy film.
21 John Muir Trust UK conservation charity own 60,44 Scottish acres and care for landscapes including Ben Nevis.
22 Mount Stuart Trust Charity body who run large 56,772 acre estate on Isle of Bute through Bute Estate Ltd.
23 Mr X Mysterious Panama-based firm called Compania Financiera Waterville who owns 56,510 acres including around Drumochter in Highlands.
24 Sir Guy Innes Ker, Duke of Roxburghe Huge 55,136 acre estate includes Floors Castle near Kelso.
25 Charles Pearson His family own seven estates spread over 55,051 acres in Aberdeenshire and Kincardineshire.
26 Edmund Vestey 54,754
27 John MacKenzie Owner of Gairloch and Conon Estate in Highlands runs to 53,625 acres.
28 Colin Campbell, 7th Earl of Cawdor Have 52,960 acres mainly around Nairn.
29 Torquhil Campbell, 13th Duke of Argyll The family 51,667 acre seat includes Inveraray Castle, Argyll.
30 Alastair Morrison, Baron Margadale The Islay Estate Company Ltd, headed up by Baron Margadale own 51,563 acres including a third of Islay.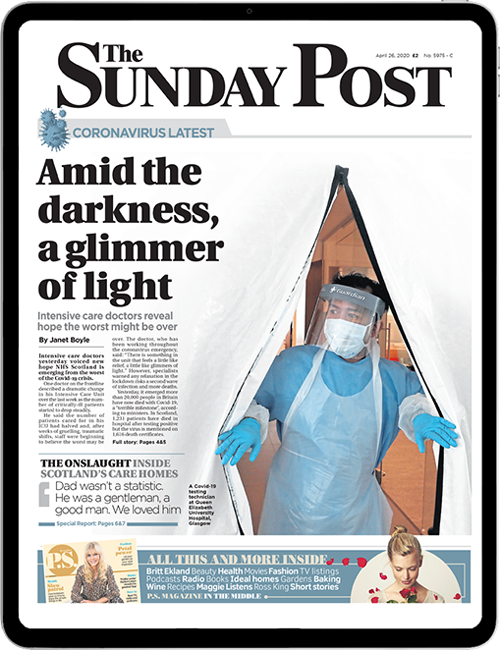 Enjoy the convenience of having The Sunday Post delivered as a digital ePaper straight to your smartphone, tablet or computer.
Subscribe for only £5.49 a month and enjoy all the benefits of the printed paper as a digital replica.
Subscribe