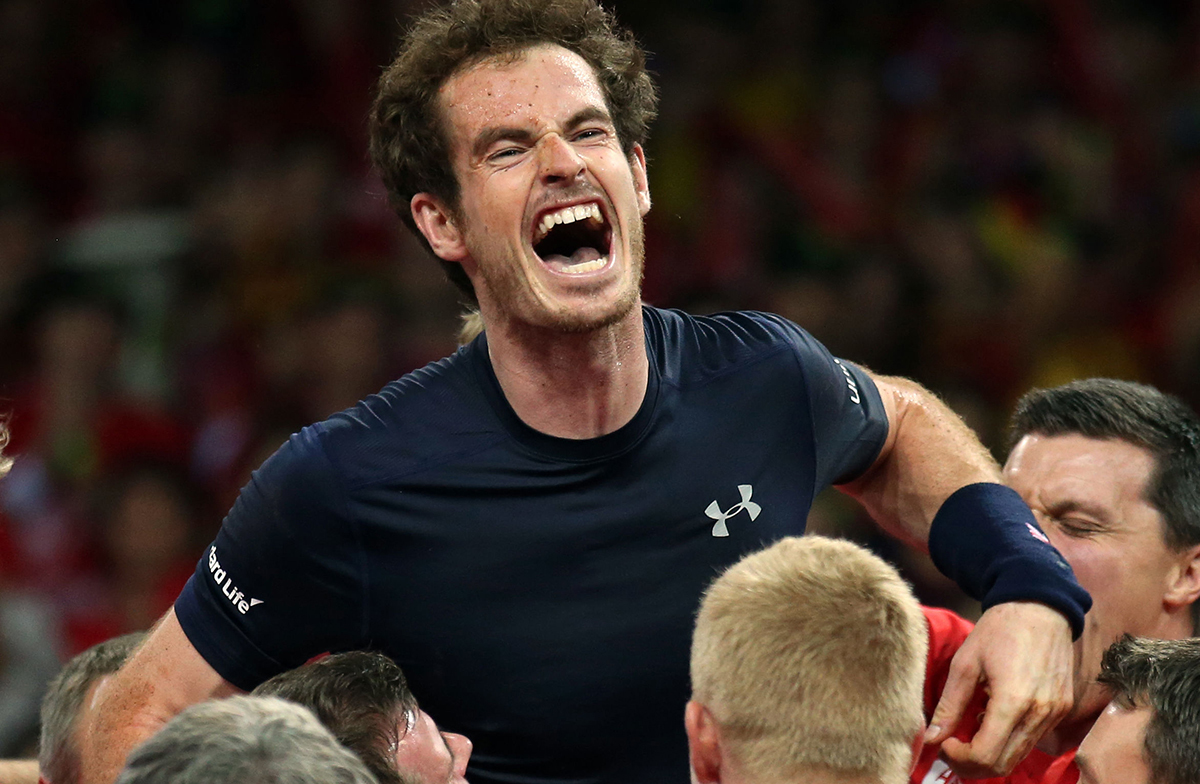 THE whole of Britain yesterday clamoured for tennis hero Andy Murray to be rewarded with a knighthood.
Football and rugby legends, celebrities and politicians led the calls in the wake of the country's sensational Davis Cup triumph.
Given the strength of feeling, it now seems certain Andy will be nominated for his services to sport in the New Year's Honours List.
Leading the charge was Apprentice star and business guru Lord Sugar.
He said: "Andy is the greatest British tennis player in my lifetime and the first homegrown (male) player to win Wimbledon since the great Fred Perry.
"Along with his individual achievements, the way he steered us to our first Davis Cup win in nearly 80 years last weekend surely makes giving him a knighthood a no-brainer.
"It's Sir Andy all the way for me."
London mayor Boris Johnson echoed those views.
He said: "I would love to see all of Great Britain's Davis Cup team honoured for their momentous victory in Ghent and Andy's amazing contribution undoubtedly deserves special recognition."
The honour would mark an astounding rise to the top for the Dunblane ace, who burst on to the tennis scene 10 years ago.
Since then he has won Wimbledon, the US Open and Olympic gold.
And last Sunday, Andy's immaculate backhand lob against Belgium's David Goffin secured Britain's first Davis Cup since 1936.
Prime Minister David Cameron and Scotland's First Minister Nicola Sturgeon personally congratulated the Davis Cup team after the match.
Ms Sturgeon went as far as suggesting Scotland's national day be renamed in Andy's honour while Mr Cameron who said he couldn't think of a more fitting person to be knighted after Andy's Wimbledon win held a reception for him and his Davis Cup teammates.
Following the win bookmaker Ladbrokes slashed the odds to 2/1 from 10/1 that Andy is knighted in the New Year Honours List.
It also cut the odds on him becoming Sir Andy in the next five years to just 1/3.
Should Andy Murray be knighted? Yes! No!Rangers legend Walter Smith agreed with the bookie's assessment, adding: "Andy's been a tremendous ambassador for Britain throughout his career.
"To win an Olympic Gold medal, a US Open title and the men's singles at Wimbledon should have been enough to be knighted.
"Now after the major part he's just played Britain winning the Davis Cup for the first time in 79 years it's a no-brainer.
"So yes, Andy definitely deserves to be Sir Andrew. Even though he's a Hibs fan."
And Scotland manager Gordon Strachan beamed: "Andy is a fantastic ambassador for Scottish sport as well as a great ambassador for himself and his family.
"It has not been by magic he has won Wimbledon, and now the Davis Cup, but by commitment to hard work every day."
Rugby legend David Sole also got in on the act, saying: "Andy Murray has single-handedly transformed the reputation of British tennis.
"In tennis in Britain, he is peerless. As Sir Chris Hoy was to cycling, Sir Ian Botham was to cricket or Sir Steve Redgrave was to rowing, so Andy Murray should be thus regarded in his own sport."
A host of celebrities have also kicked up a racket as they pleaded for the Queen to put the Scot on her Honours List.
Sunday Post columnist and television presenter Lorraine Kelly said: "I am totally behind this.
"Andy is a fantastic athlete and a real role model. He's right up there with the inspirational Sir Chris Hoy.
"I also think his mum Judy should be made a dame."
Author JK Rowling declared Andy a "superstar", while Football Focus host Gary Linker said: "Perhaps now we can give Andy Murray the credit and plaudits he deserves."
People have to be nominated for a knighthood. The nominations are then divided into nine subject areas and a decision to formally approve someone is taken by a specialist honours committee.
The sports committee, which will make the decision on whether or not to honour Andy Murray, is led by the embattled athletics chief Lord Coe.
READ MORE
Andy Murray challenges team-mates to use Davis Cup success to climb the rankings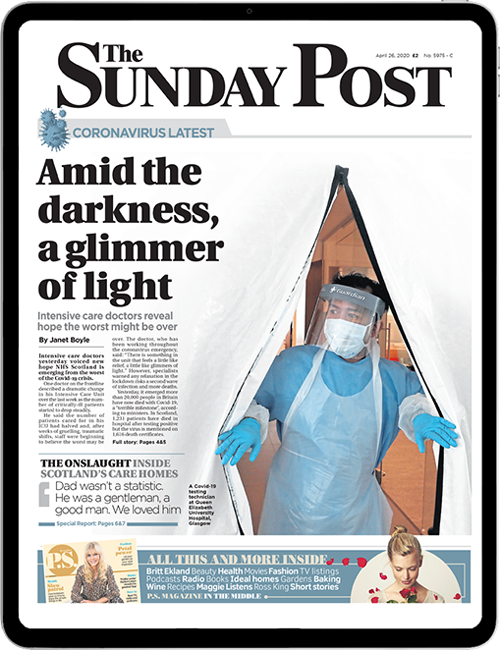 Enjoy the convenience of having The Sunday Post delivered as a digital ePaper straight to your smartphone, tablet or computer.
Subscribe for only £5.49 a month and enjoy all the benefits of the printed paper as a digital replica.
Subscribe