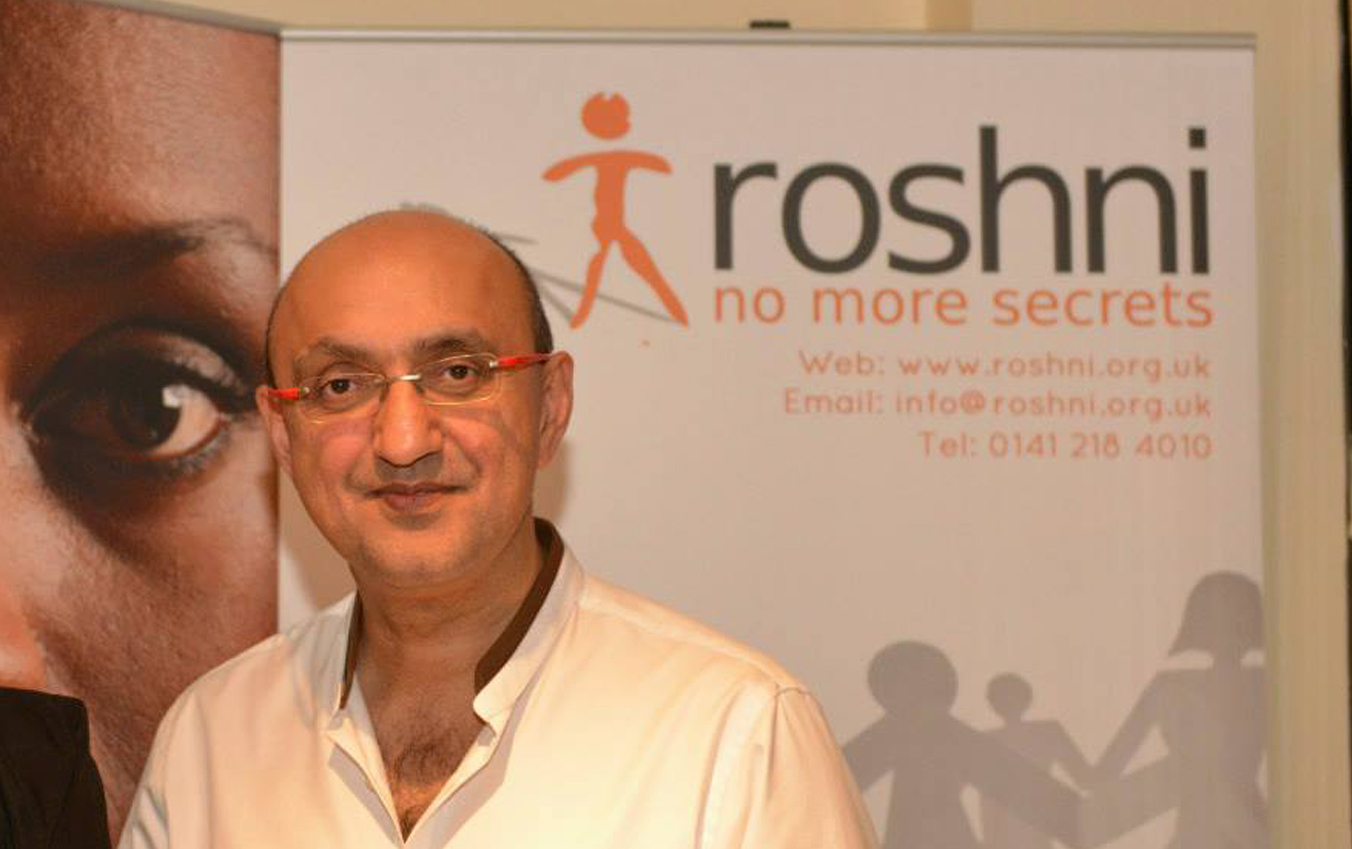 AN ANTI-ABUSE charity is on the verge of collapse after being ordered to pay a former member of staff £90,000 in damages following a "calculated and premeditated" campaign of harassment by one of its bosses.
Millionaire Ali Khan founded publicly-funded, Glasgow-based Roshni to help protect vulnerable adults and children within ethnic minority communities from abuse.
But, despite claiming to fight for the rights of those most at risk, the 56-year-old property tycoon has been exposed as a bully who physically and mentally abused a member of staff.
An employment tribunal judgement revealed:
Khan left his victim suffering from post-traumatic stress disorder as a direct result of his prolonged campaign.
He attempted to turn her family against her and threatened to turn up at her mother's house unannounced to reveal an alleged affair between them.
That his victim was forced to have a priority emergency police telephone line installed in her house.
And how the charity did nothing to stop the catalogue of abuse.
Roshni, which is Urdu for light, was first registered as a charity in June 2002 and was set up with the aim of protecting vulnerable members of Scotland's ethnic communities.
According to the 36-page tribunal report, the relationship between Khan and the employee turned sour when she rejected the father-of-two's advances. As a result, Khan reduced her working hours and gave her a final written warning, but refused to let her leave her job.
He then carried out a campaign of verbal and physical abuse, including making "sexually explicit remarks". Khan, who lives in Partickhill, Glasgow, also threatened to "post a video of them online", disclose intimate details of her private life, and isolate her in the community to "damage her prospects".
He also went as far as to make threats of violence to her family and threatened to call her mother and tell her they were having an affair.
A clinical psychologist, who later treated the victim, who cannot be named for legal reasons, said she has been left with major depressive order and post traumatic stress disorder as a result of the harassment.
The tribunal, which was held in Glasgow last month, concluded Khan's threats left her feeling "very depressed, low and upset as well as powerless" and resulted in a significant deterioration of her physical and mental health.
It added: "The claimant has suffered a lengthy and sustained series of acts of victimisation."
The tribunal said Khan's behaviour had a "significant impact on her personal life, namely her ability to enjoy a normal life" and left her feeling in a constant state of "fear for her personal safety".
Tribunal chair Emma Bell noted disappointment Mr Khan had continued to be involved with the charity after the allegations came to light.
She wrote: "We wish to record our disappointment that a charity which uses public funds to raise awareness about abuse finds it acceptable to allow the chief perpetrator of very grave acts of victimisation to continue his involvements in the activities of the organisation."
Roshni has been ordered to carry out urgent re-training of its staff, with particular emphasis on "sexual and religious" harassment.
It also insisted Khan shouldn't be allowed to appoint the external consultants who are brought in to deliver the re-training.
Roshni will only be able to use unrestricted funds to pay the damages, namely donations given without a specific purpose.
Despite the turmoil facing the organisation, project manager Jamie O'Neill appeared at the Scottish Parliament's equal opportunities committee last week.
He told them: "There's a lot of issues too about women from an ethnic minority community and how we find jobs that are culturally suitable for them."
At no point during the tribunal process did Khan or anyone representing him defend his actions. The Scottish charity regulator OSCR said it was unable to confirm if an investigation was under way.
It's understood the charity has received up to £60,000 in Scottish Government funding since November 2015.
A Scottish Government spokesperson said: "Roshni has received funding to fulfil specific projects. All allocations of funding are subject to due diligence and must be spent in the approved way."
Last night, Scottish Conservative equalities spokeswoman Annie Wells said: "Considering so much public money is handed out to this charity, taxpayers will be concerned about this."
A spokesman for the charity said it was very disappointed with the judgement of the tribunal.
"We do not agree with the ultimate conclusions of the tribunal and would have appealed against it, had we had the resources to do that," he said.
---
READ MORE
School mystery as high-flying headteacher suspended from Kirkintilloch High
Rise in mental health issues and cyber-bullying among young people, says new report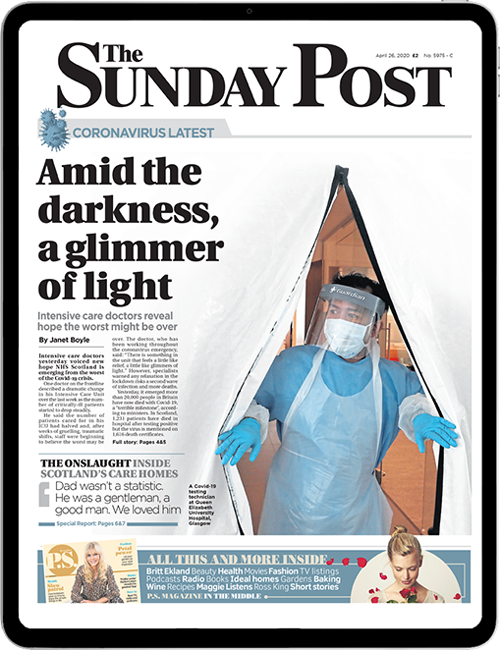 Enjoy the convenience of having The Sunday Post delivered as a digital ePaper straight to your smartphone, tablet or computer.
Subscribe for only £5.49 a month and enjoy all the benefits of the printed paper as a digital replica.
Subscribe