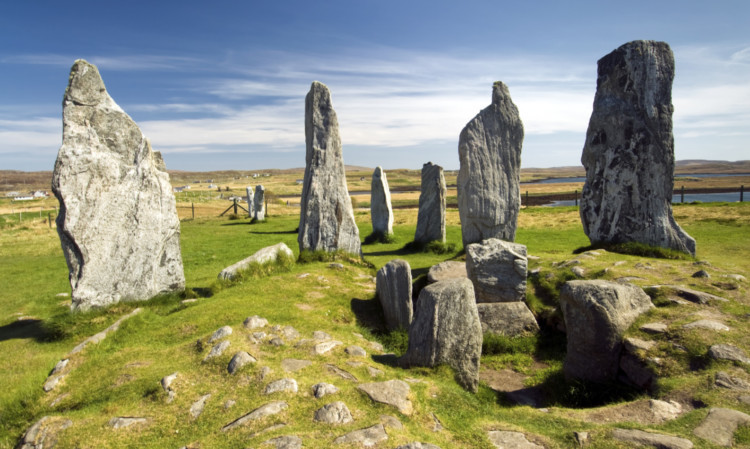 Who'd have thought that Scottish islands would be rated on a par with Greece?
Sun, swimming and sangria it's a pretty hard combination to beat. And yet a new survey suggests that Lewis and Harris off Scotland's windswept north-west coast knock every Greek jewel into a cocked hat as the top (combined) island in Europe and beat rivals in Thailand, Chile and Madagascar to reach the top five islands in the world.
Orkney and Mull also made the European top ten and Scotland took six of the places in the UK top 10 with Skye, Arran and Islay joining the list.
Wow who are these crazy voters, I hear the sceptics ask.
Well, they are us.
The survey was conducted by Trip Advisor, the website that rates holidays based on the opinion of travellers who've actually been there.
So are modern tourists a bit dewy-eyed or perhaps just delighted to find the islands have electricity these days?
You'd hardly know from the way they were once described.
Landrover got into a row in 2007 for producing a colour called 'Stornoway Grey'.
A local councillor complained it was "offensive, inaccurate and inherently degrading", but Landrover said it was one of their strongest colours and helped keep the Western Isles on the map!
The same year a BBC weather presenter had to apologise after calling the Western Isles 'nowheresville'. He later said he "deeply regretted his choice of words".
So how did Europe's most beautiful island chain get such a bad Press and what changed?
Well, I've been a card-carrying fan of all Scotland's 500+ islands for many years. In 2007, I produced a BBC radio series and then a book called Riddoch on the Outer Hebrides after cycling the 120 mile length of the island chain and meeting many of its hardy, occasionally barking and totally likeable inhabitants.
And in many ways Landrover and the Met Office are right. The weather is often dramatic that's why the utterly terrific summers of recent years have been so highly valued. And the islands are supremely low-key, relaxed and easy-going without very obvious 'collectible' tourist honeypots. You could call that 'nowheresville' if you love endless heat and managed attractions. Or you could call it an unparallelled chance to reconnect with nature.
Lewis and Harris have no quaint Tobermory-like towns, no famous Islay-like distilleries and no formidable Cuillin-like peaks to tick off Munro-bagging lists. Instead, there are stunning landscapes, empty roads, mercifully flat cycling terrain, humour, Gaelic, shellfish, tweed, tradition, loss, music, boats, ferries, kindness, churches and passing places aplenty. A heaven for lovers of wild places.
But the real difference for the Outer Isles has been the Road Equivalent Tariff or RET, brought in by Alex Salmond's government shortly after 2007. It meant a whole raft of new travellers arrived including those all-important TV film makers.
Castaway came first, landing tough types on the island of Taransay off the coast of Harris. Then came the Island Parish series which made stars of the carnaptious, eccentric and loveable folk of Barra and South Uist.
Finally, there was the fabulous Islands on the Edge narrated by Ewen MacGregor. It was official the Western Isles had arrived. And mercifully it doesn't break the bank for visitors to do the same thing too.
In short, mainland attitudes have changed and so have island standards. Many hotels, restaurants and self-catering cottages are top notch.
But the unbeatable attractions can't be changed. Endless beaches, easy-going people and a musical heritage second to none.
Catch it quick!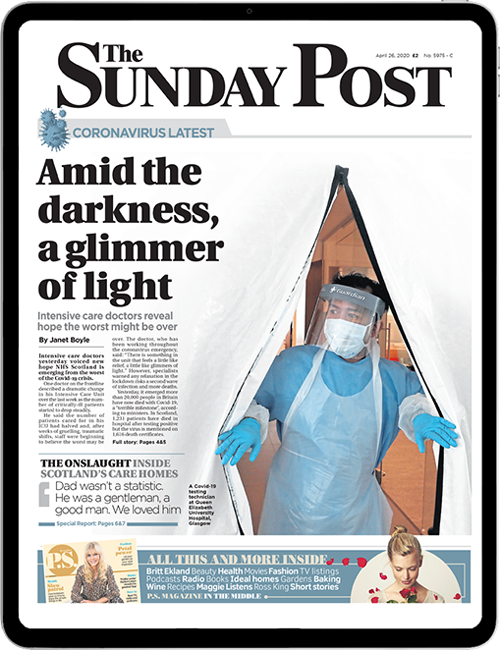 Enjoy the convenience of having The Sunday Post delivered as a digital ePaper straight to your smartphone, tablet or computer.
Subscribe for only £5.49 a month and enjoy all the benefits of the printed paper as a digital replica.
Subscribe