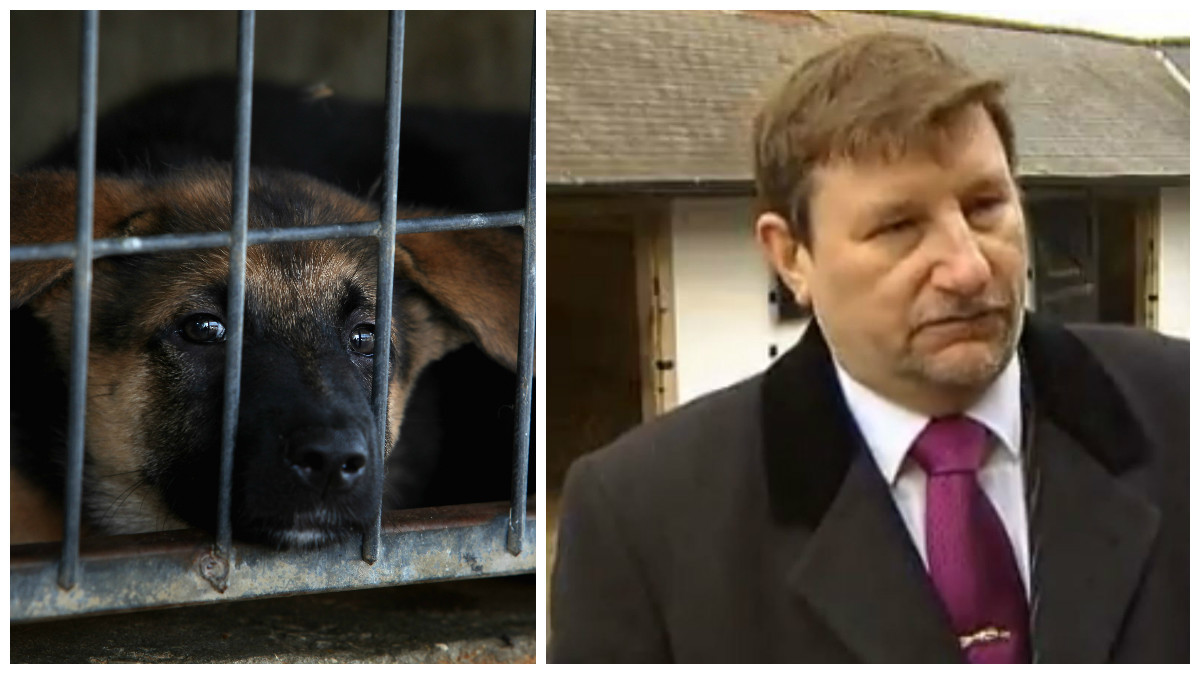 THE Scottish SPCA has come under fire after its boss was given a huge pay rise while shutting a rescue centre to save costs.
Chief executive Stuart Earley was handed £216,320 last year, making him one of the UK's best-paid charity bosses.
The six-figure sum dwarfes the pay of both Prime Minister David Cameron, who is on £142,000, and First Minister Nicola Sturgeon, who earns £135,000 a year.
It is also considerably higher than the UK's other top animal charities, many larger than the SSPCA.
The former aquarium boss has seen his wages rocket by more than a third in just three years.
His total remuneration came to £216,320, including expenses.
Last night animal organisations and campaigners criticised the wage increase, revealed in charity accounts.
John Robins, of charity Animal Concern, said: "The Scottish SPCA is a big organisation with a large budget but it is hard to justify paying anyone such a huge salary.
"It concerns me that if the public think all animal charity CEOs are being paid massive salaries they will stop donating to animal causes."
Mr Robins, who earns a more modest £24,000 a year, added: "People should get a fair living wage for doing their job but when you work for an animal charity you should remember that your pay is coming out of the pockets of pensioners who want to help animals, not fund a luxury lifestyle for executives.
"I could employ nine or 10 good campaigners for what Stuart Earley is paid."
Mr Earley has headed up the SSPCA since 2007, and led the organisation to the Charity of the Year award in 2013.
He has also been praised for being a driving force in the SSPCA's growth and the implementation of forward-thinking policies.
But his organisation also controversially shut its only rescue centre in Shetland last year.
It was reported that SSPCA chiefs claimed the reported £13,000-a-year running costs were too high.
SSPCA chief superintendent Mike Flynn said the small number of animals it cared for could not justify the money it took to keep it open.
Instead, injured and abandoned animals must now be taken more than 300 miles to the SSPCA's new £3.5 million wildlife rescue unit in Fishcross, Clackmannanshire, where the SSPCA says the animals have a better chance of recovery.
Last night, the volunteer organisation which took over a large portion of the SSPCA's work on Shetland criticised Mr Earley's pay.
Jean Garriock, who set up the Soothend Wildlife Rescue Centre following the closure of the unit, said: "This pay is a total disgrace.
"They shut our SSPCA centre here to make savings. But now we know they could have saved it by taking it off some of the ridiculous pay increase they gave their boss."
While the SSPCA employs two members of staff in Shetland, Jean says her new organisation has rescued around 100 animals since the SSPCA shut its doors locally.
"We do this all for free and are funded through local fundraising.
"Seeing this level of pay makes me very angry," she added.
Five of the UK's biggest animal charities and what they pay their bosses The Royal Society for the Protection of Birds (RSPB)What it does: The UK's largest nature conservation charity. It protects threatened birds and runs vast conservation sites.Income: £127mEmployees: 2,217CEO: Mike ClarkeSalary: £110,000£120,000The Royal Society for the Prevention of Cruelty to Animals (RSPCA)What it does: Similar remit to its Scottish equivalent, the SSPCA. It covers England and Wales.Income: £107mEmployees: 1,466CEO: Currently without a boss. Trustee David Canavan has been doing the job as a volunteer since Gavin Grant stepped down last year.Salary: £0People's Dispensary for Sick Animals (known as PDSA)What it does: Provides free veterinary care to the sick and injured pets of people in need and promotes responsible pet ownership.Income: £96.6mEmployees: 1,694CEO: Jan McLoughlinSalary: £150,000-£160,000Dogs TrustWhat it does: The UK's largest dog welfare charity, it campaigns for and re-homes abandoned dogs.Income: £84.7mEmployees: 743CEO: Adrian BurderSalary: £130,000£140,000Scottish Society for the Prevention of Cruelty to Animals (Scottish SPCA)What it does: Rescues animals in danger, finds pets new homes, investigates abuse and prevents cruelty.Income: £14.4mEmployees: 345CEO: Stuart EarleySalary: £216,320
The SSPCA defended the closure of its centre, insisting it was attending more call-outs than before.
It went to 285 call-outs in the last year since the centre shut, up from 150 the year before.
The Gott rescue centre opened in 1993 in the wake of the Braer disaster, when an oil tanker ran aground off Shetland.
More than 85,000 tonnes of oil gushed into the sea and sea birds and wildlife were discovered dead or covered in oil.
It was set up with financial help from Shetland Islands Council and the oil industry.
But the centre rehabilitated and released just 10 sea birds in 2013 with the SSPCA covering its running costs, estimated at £250,000 since it opened.
Charity campaigner David Craig, the author of the book The Great Charity Scandal, is amazed a Scottish-only charity pays such high wages.
He said: "It's quite obvious that the £216,320 plus pension is out of all proportion to the SSPCA's size and number of staff.
"It is higher than the bosses of Oxfam and the Red Cross huge international organisations."
In April, a Sunday Post investigation discovered a 26% increase in charity staff paid more than £60,000 at Scotland's top 15 charities.
Last night the body that represents the industry, the Scottish Council of Voluntary Organisations, offered a defence of charity pay.
A spokesman said: "As in any other sector, there are a lot of considerations to setting senior salaries in charities.
"A senior role in a charity comes with significant levels of responsibilities and demands.
"The leaders of Scotland's largest charities manage average annual budgets of £37 million and 1,215 staff."BackgroundA RECORD number of people were banned from keeping animals last year following a surge in cruelty cases reported to the Scottish SPCA.
Figures from the courts show a total of 63 disqualification orders 12 for life were dished out in 2014, a 66% increase on the 38 given in 2010.
Fines totalled more than £23,000 last year and 35 people were sentenced to community service orders.
Among them was the case of Stirling man John Robertson, 58, who was jailed for 15 weeks for failing to care for Gizmo, a male collie-cross who died from malnutrition and dehydration.
The SSPCA said incidents attended by its inspectors and animal rescue officers which include investigations, rescues and abandonments topped 78,000 last year.SSPCA points to story of successHARRY HAWORTH, chairman of the SSPCA, said Stuart's leadership had transformed the charity.
He said: "In the last eight years the Scottish SPCA has undergone a considerable transformation and today is at least twice as effective as it was in 2007 in every meaningful area.
"Today the charity responds to 130% more calls, deals with 143% more incidents and re-homes and rehabilitates double the amount of animals it did.
"At the same time we have increased membership from 31,000 to 51,000, broken fundraising records in six consecutive years and raised more money in the last eight years than in the previous 167 years the society existed.
"We have invested in the future by undertaking a £15 million capital expenditure programme that has almost doubled our kennel capacity and provided animals in our care with much better facilities.
"Our crowning achievement has been to increase the number of children we reach from 27,000 in 2007 to over 317,000 in 2014.
"This is the largest educational outreach programme in Scotland and encourages children to respect and be kind to animals."
He added Mr Earley also sorted out a pension black hole the SSPCA had and improved fundraising efficiency.
What do you think? How much should a charity chief's work be worth? Write to The Sunday Post, 80 Kingsway East, Dundee, DD4 8SL, or email mail@sundaypost.com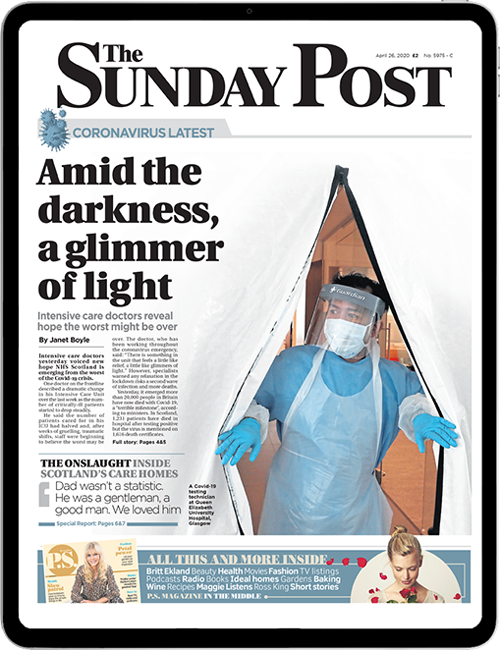 Enjoy the convenience of having The Sunday Post delivered as a digital ePaper straight to your smartphone, tablet or computer.
Subscribe for only £5.49 a month and enjoy all the benefits of the printed paper as a digital replica.
Subscribe