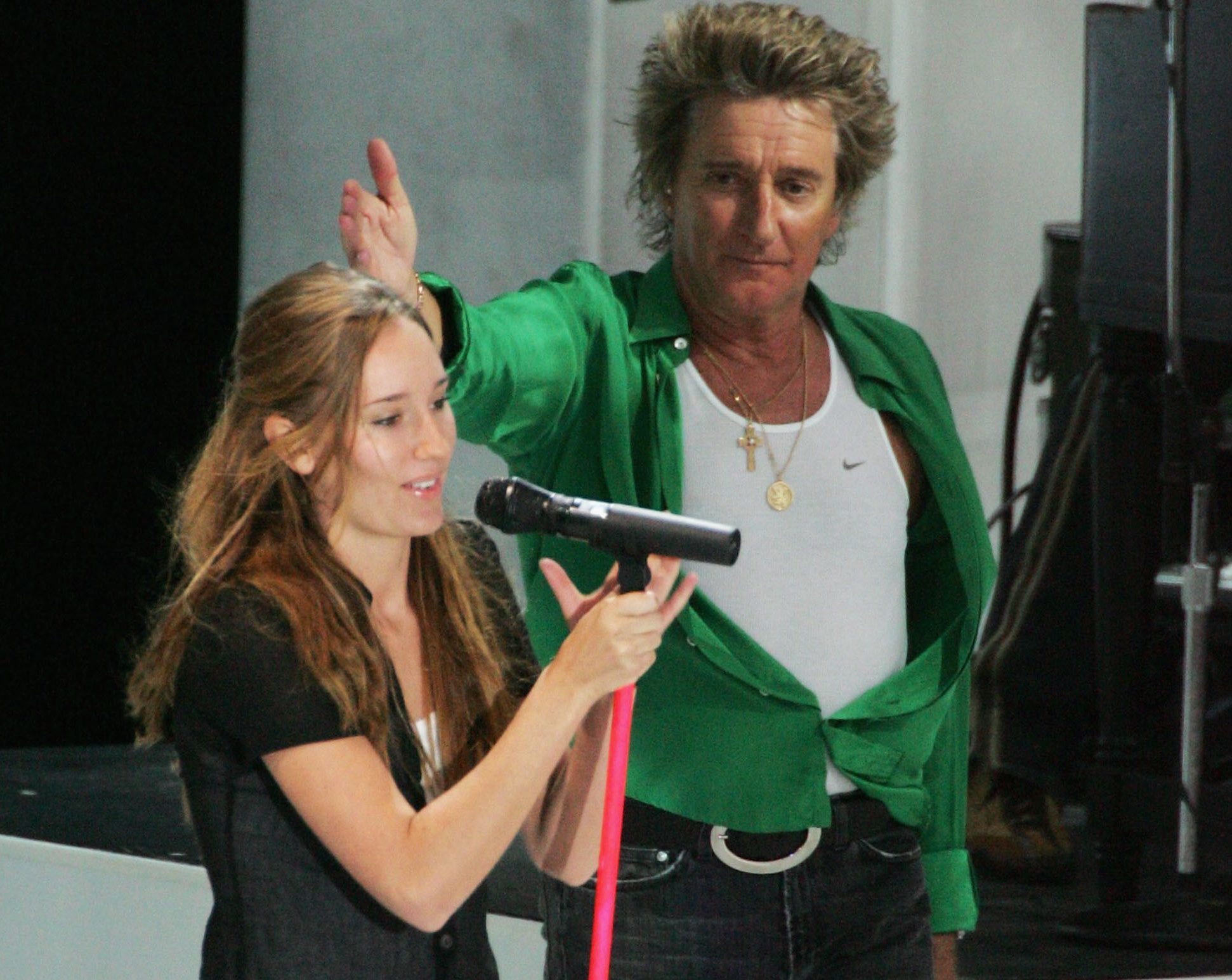 ROD STEWART'S daughter Ruby has told how she moved her dad to tears.
Model stunner Ruby is also atalented singer and she says the first time Rod saw her new band was a total tear-fest.
Ruby's The Sisterhood pal Alyssa Bonagura was also overcome with emotion at the Los Angeles gig, also attended by Aerosmith's Steven Tyler.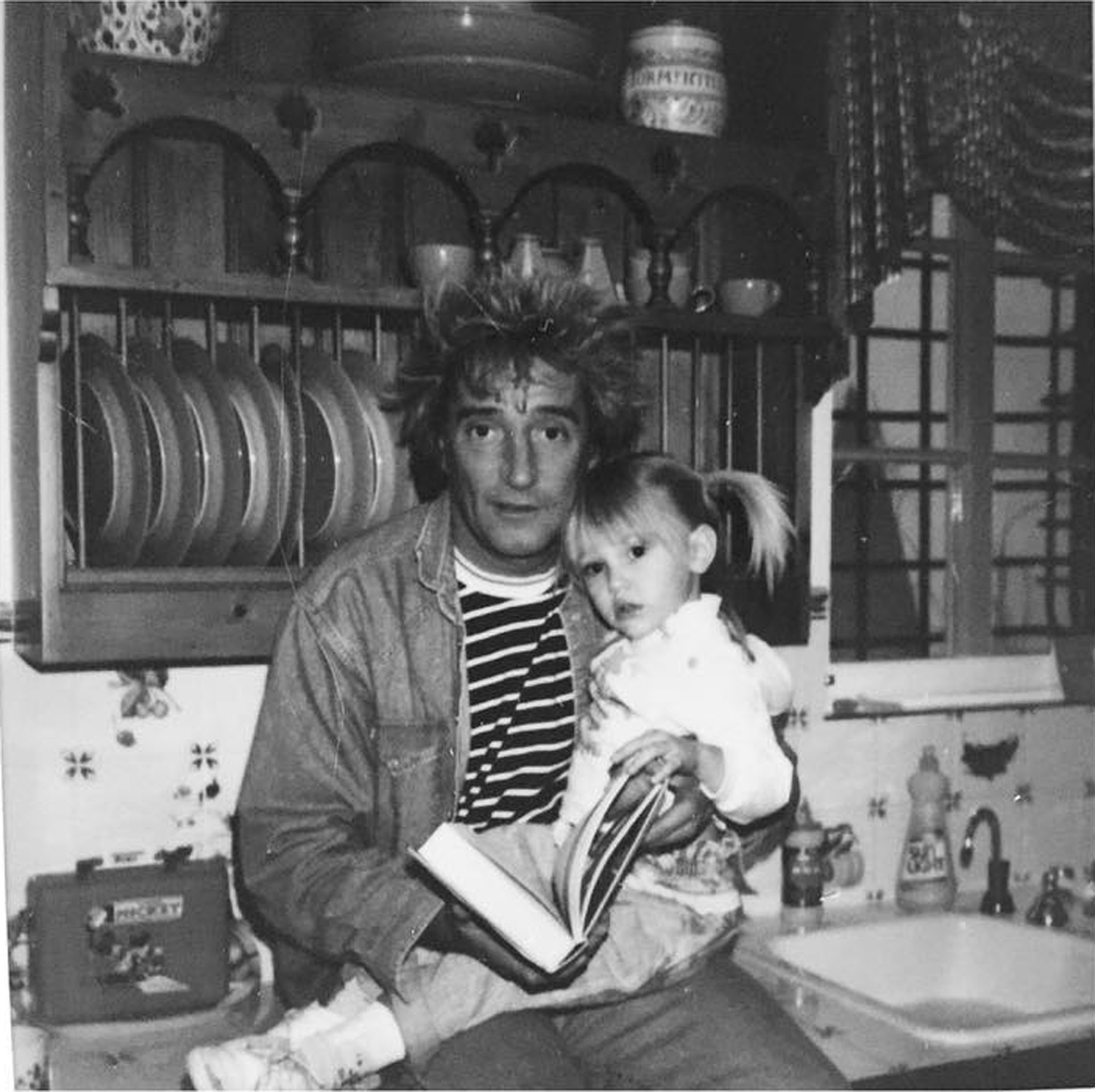 Rod, 71, had heard the girls singing Joni Mitchell songs backstage at one of his Las Vegas shows and suggested they team up together.
"He came to our first show and was crying because he was so proud," Ruby, 28, told The Sunday Post.
"Dad had suggested a Joni Mitchell cover but we surprised him with Gasoline Alley as a thank you for getting us to start a band.
"It's rare that my dad cries, so when he does, it's like mountains move.
"I couldn't even look at him when I was on stage because I saw him welling up in the front row. I knew if I looked then I'd start crying, too."
Ruby, whose mum is former model Kelly Emberg, is likely to have her dad bursting with pride again in Scotland next month.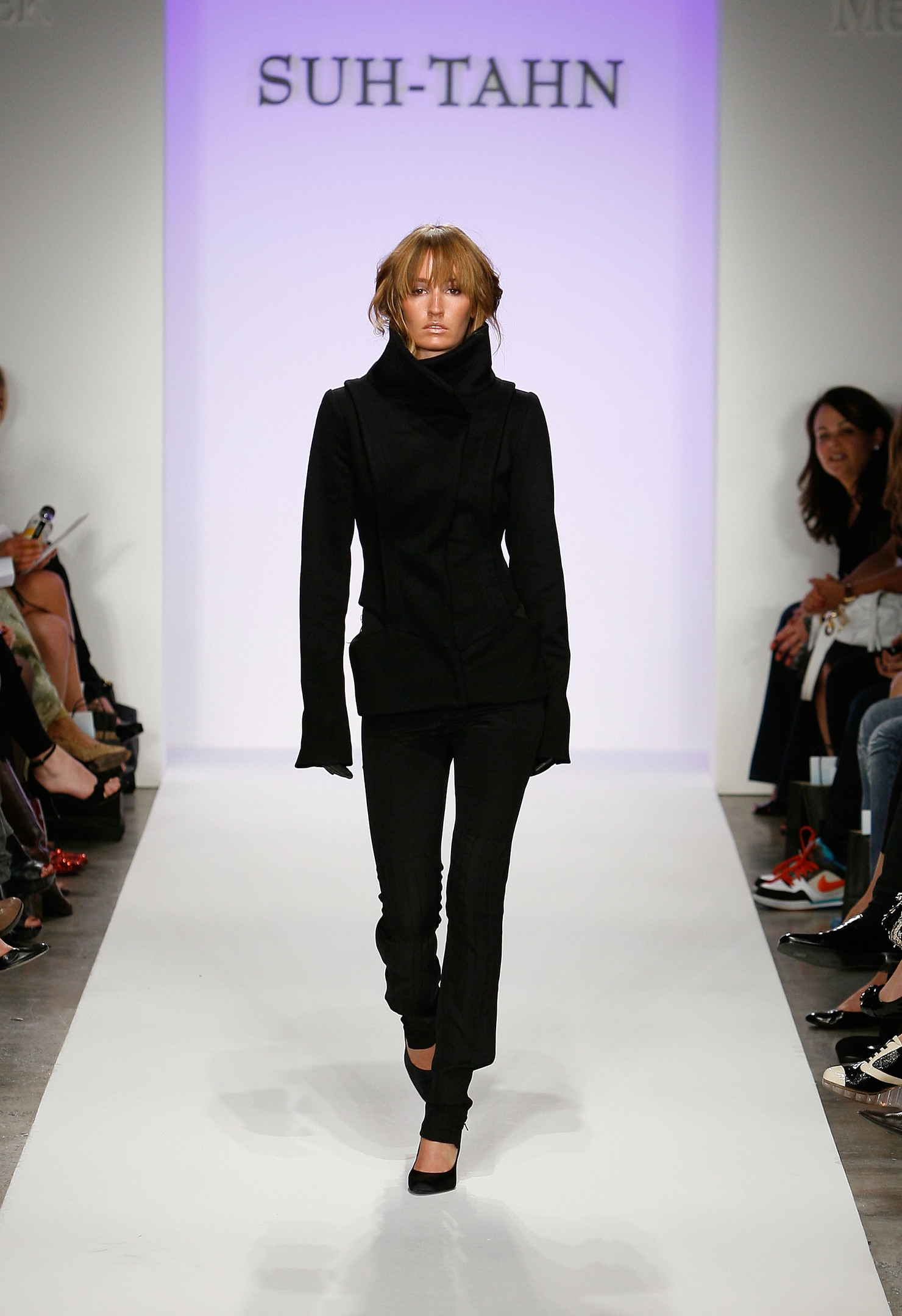 He has picked The Sisterhood as the support act for his big UK tour, which is at Kilmarnock's Rugby Park on Friday, June 17, and Caledonian Stadium, Inverness, the following day.
The girls were already due to play on their own at Brighton's big Great Escape Festival last weekend. But they had no other UK plans until Rod stepped in.
"I was telling my dad about Brighton over dinner one night and he said: 'Why don't you come on tour with me?'," confides Ruby.
"My jaw just dropped to the floor. I've been on stage with my dad since I was 15 but this is really different because he's trusting me to open the show.
"It's a big deal and I don't think he would put us out there if he didn't really believe in what we're doing."
Ruby insists that her roots have been instilled in her so deeply, she's relishing the Scottish dates.
"I'm so excited because of my Scottish heritage. I'm glad to be 'back home'.
"The first time I ever performed I draped a huge Scottish flag across my chest and walked out on stage.
"I think it might actually have been Wembley. I guess I was quite gutsy.
"My dad has raised us to be really proud to be Scottish. All of my dad's houses have flags and memorabilia everywhere."
Ruby has regularly performed a number or two alongside Rod, including when he was the opening act at the SSE Hydro in September 2013.
But she giggles as she recalls that a much earlier appearance north of the Border sticks in her mind for another reason entirely.
"Scots crowds are the best audiences. But I do remember being flashed on tour with my dad.
"This woman in the front row totally flashed me and I was like, 'Do you think I'm my dad? Can you not see I'm a 15-year-old girl?'
"I was a little bit uncomfortable but my dad just said: 'Well, that's Scotland for you!'"
Alyssa has a musical background, too, with her mum and dad Michael and Kathie fronting big US country band Baillie & the Boys.
Ruby admits their upbringing plays a big part in how well they get on.
"We've always bonded over the fact that our houses were filed with music," says Ruby.
"Mine was rock and soul and hers was country and folk.
"My earliest memory of singing was with my grandmother. I was quite an insomniac and she would stay up and watch movies like Singin' In The Rain with me.
"But I do remember my dad playing a lot of Motown, Otis Redding and Sam Cooke around the house."
And Rod's musical influence obviously shaped Ruby's career path.
"He's really taught me so much. He bought me my first guitar, showed me how to play it and he taught me my first song.
"Most of our relationship we've bonded over music.
"Even if he was gone for three months he'd come back and we'd talk about music or go to shows together.
"That's what made that first concert moment so special."
Rod and Kelly were together for six years but split up soon after Ruby was born.
Ruby was blessed with her Texan mum's stunning looks and has forged a successful modelling career.
She took Alyssa along to a recent shoot in Venice and admits that her job always means they have a ready-made choice of glamorous outfits to look good on stage.
She jokes about "not having any other talents" despite having toyed with becoming a vet when she was younger.
But she says that singing, not showing off designer clothes, is what really means everything to both her and Alyssa who "live, sleep and breathe music".
"I've always done modelling because I've needed to pay for my music," she confides.
"It's also incredible because you get to travel the world. Music is always my first love and modelling is my source of income when music's not."
Ruby has just moved to Alyssa's home city of Nashville, where the pair have been working on new music. There's a new six-track EP which has a cover of Gasoline Alley.
"Dad wrote that with just him and Ronnie Wood and I love early Faces stuff," says Ruby.
"I feel like it was my dad really writing for himself and that impresses me more than some of the other songs he's covered."
The first of Rod's two Scottish tour dates will be even more special for Ruby as she'll celebrate turning 29 at Rugby Park.
"I can't think of a better place to be for my birthday," she adds.
"I don't know what we're going to do, whether my dad's going to play a joke and produce some massive cake.
"But I do know it's going to be a really special day."
---
READ MORE
Ross King: Chatty Sir Elton John on his 'creaky old' pal Rod Stewart
Andy Neill shares details of his biography about the band Faces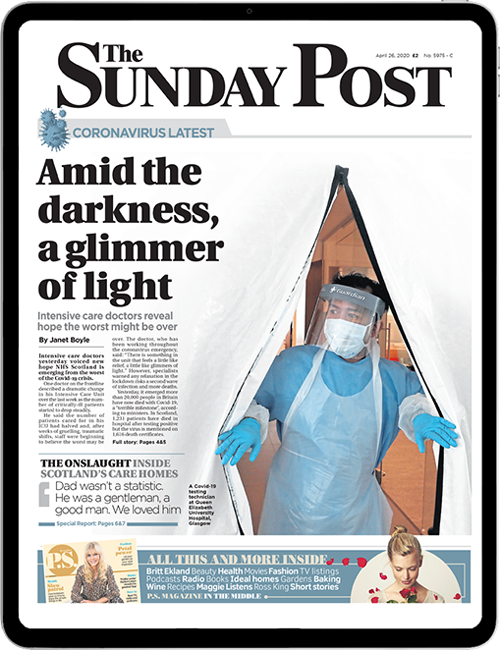 Enjoy the convenience of having The Sunday Post delivered as a digital ePaper straight to your smartphone, tablet or computer.
Subscribe for only £5.49 a month and enjoy all the benefits of the printed paper as a digital replica.
Subscribe