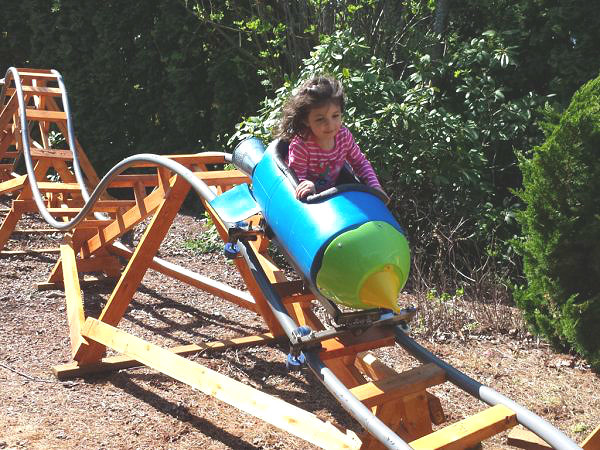 Trips to Disneyland and other theme parks with the kids are an expensive summer holiday option.
Imagine if you could entertain the kids more cheaply and closer to home?
Paul Gregg, a retired Boeing aerospace engineer based in Seattle, has designed and built three backyard rollercoasters that intertwine in his garden. This means his six grandchildren, aged two to nine, can have endless fun without paying for the ride or standing in a queue (of more than six)!
While some might balk at the idea of strapping their children into a rickety DIY coaster, Paul is a big believer in safety.
"I worked 34 years at Boeing, developing new materials and joining methods, and coming up with steps to qualify airplane, space and military vehicle structures. Building things and then breaking them to see how much load they could take was a big part of my job. I used the same methodologies here."
Paul, who admits this coaster-building business is an eccentric hobby, makes sure no one is near the track when someone's in the cart and the passenger always wears a seat belt.
"Is this more dangerous than sitting on the couch? Yes, but due to the controlled nature of the ride, extensive testing and safety precautions – I feel that it's at least as safe as swimming pools, trampolines, skateboards, or any number of other things we let our kids do just because we're more used to them."
Paul built the original coaster, a larger coaster and a smaller one (called the Little Rocket) all within about nine months by himself.
"I got better as I went along," Paul told the Sunday Post. "The first coaster took about three months and the last one took about three weeks!"
He credits his Scottish heritage for his engineering success: "Our family name used to be McGregor and my middle name is Stevenson (originally spelled Stephenson). Stephenson is my grandmother's maiden name, belonging to the Scots who were involved in the development of lighthouses and trains!"
He has written an ebook on the subject of backyard coaster DIY projects, to help other aspiring DIY engineers plan their own projects. Paul confirmed that a second ebook is also on the way, which his son is helping him to edit.
Paul is also hoping to exhibit a brand new small rollercoaster at the Washington State Fair in 2017, an event that attracts more than one million visitors each year.
Visit Paul's website for more information: backyardrollercoasters.org and check out his YouTube channel here: Paul Gregg
---
READ MORE
Man with spina bifida treats his wheelchair like a toy
Video: Alton Towers unveil UK's first rollercoaster restaurant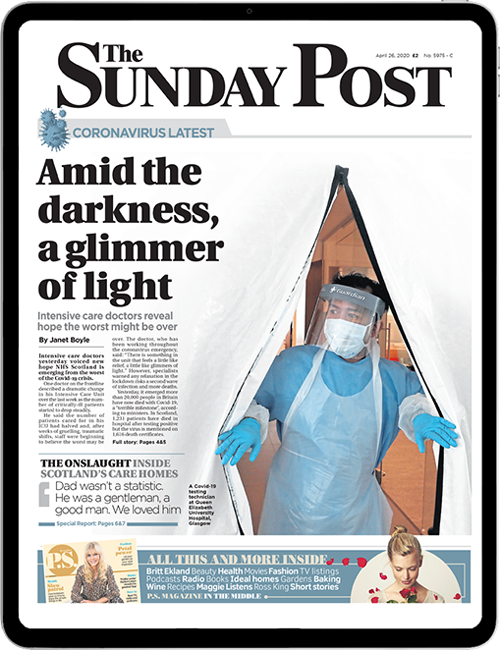 Enjoy the convenience of having The Sunday Post delivered as a digital ePaper straight to your smartphone, tablet or computer.
Subscribe for only £5.49 a month and enjoy all the benefits of the printed paper as a digital replica.
Subscribe