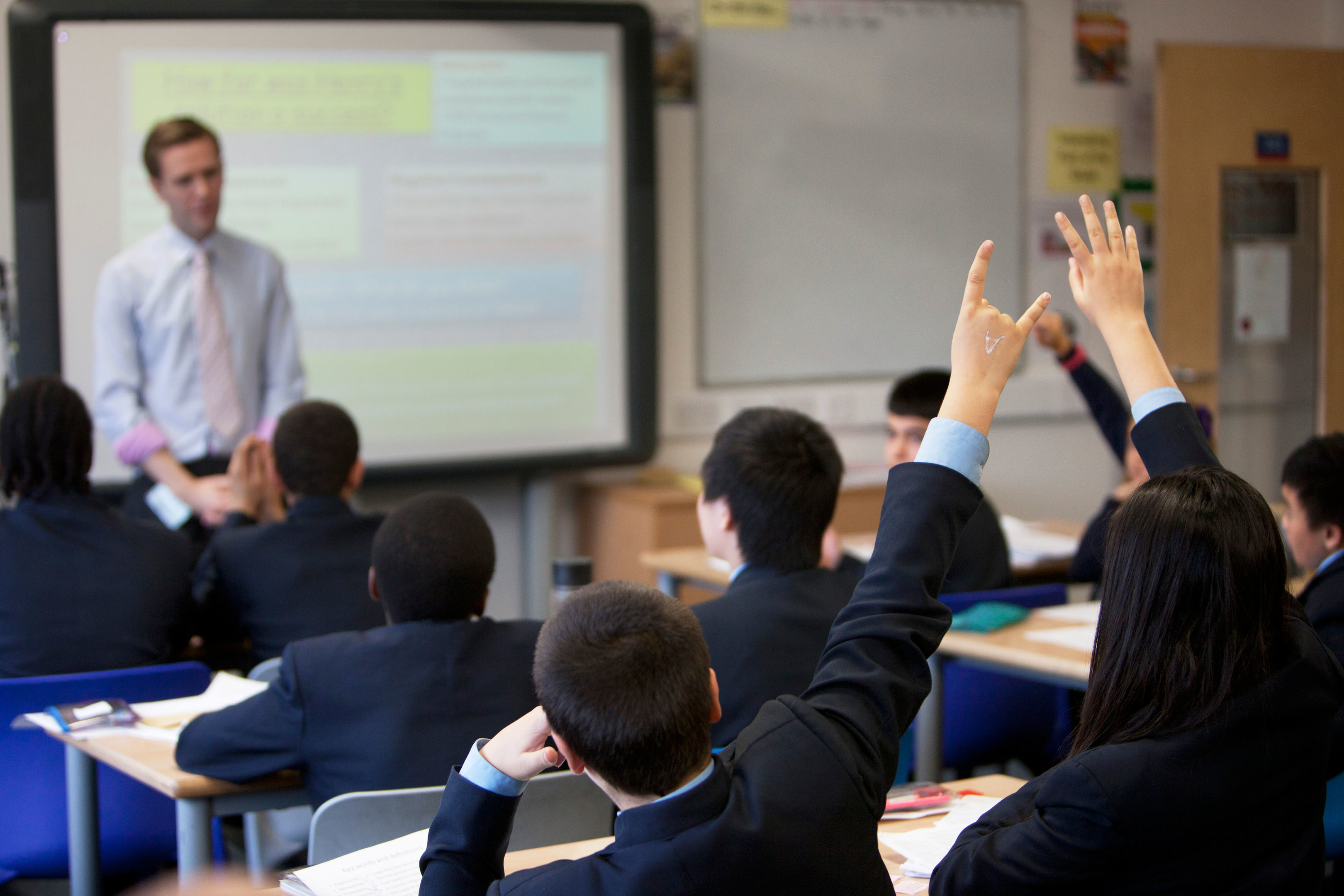 I THOUGHT I would hate CfE, but I am still enjoying teaching.
After initial problems, I like how the new Curriculum for Excellence qualifications have bedded in, although there have been a lot of problems to do with the admin and paperwork behind it.
I did like the old courses and thought the new ones would dumb down and leave big holes in kids' knowledge. But that's not the case.
There are problems, though. And one of the biggest is money.
With the new courses, we develop our own teaching materials. That's good, you get ownership of it. But let's not pretend it's anything other than a financial decision.
Schools develop the courses and the SQA do very basic checks every couple of years. It's definitely a cost-saving exercise.
And the problem is schools are developing their materials differently. Some are better than others. If results aren't good in some schools, maybe the materials they've developed aren't good.
The lack of attainment is directly inrelation to poverty.
The pupils from richer areas and families do better. Simple as that. Doing well still favours schools where behaviour and resources are good and where parents can afford a tutor.
For a lot of subjects, 70% of the exam is course work. And a lot of that can be done by a tutor, or heavily influenced by a tutor. The level playing field bit is the actual exam – but that is only 30% of the mark. How is that fair?
Teachers were once like kids in a sweet shop at the start of the new school year. You'd walk in to the class and there would be a big pile on your desk with new books, pencils, folders, that new novel you wanted to teach to second year. That was like Christmas!
That doesn't exist any more.
A colleague wanted to teach Macbeth. She went to the cupboard and there were nine copies. Most of the class read it on their smartphones.
Nine kids who didn't have smartphones got a scabby old copy of the book. A few kids bought it, because they wanted to mark their notes on it.
In my department the budget was cut by 40% last year and 40% this year. It's down to less than £2 per child for the whole year.
That's pretty much across the board.
The SNP has a policy of keeping teacher numbers up so that's almost ring fenced. So there are massive budget cuts elsewhere in schools.
There's not money for jotters, things like that. The big thing is trying to persuade kids to buy their own books. Or trying to get them to copy stuff at home. What about the kids who don't have printers?
I'm lucky – I've got novels and texts I'm happy with. But if I didn't have these, I'd have to go for something I could photocopy free.
How far can the cuts go? To run a massive department on £3000 a year is so hard. Our photocopy budget last year was £6000.
Money isn't the only problem, though.
A big issue is burnout. A lot of more experienced teachers are choosing to go part-time.
These are the guys I'd call the workhorses. The ones who teach Highers, Advanced Highers and do the development work.
They're the ones who are instrumental in organising school trips and extra-curricular activities.
There's a change in society. In the past few years, I've seen so many male teachers go part-time.
Twenty years ago? Almost unheard of.
Sometimes it's childcare that makes them choose that option – they realise there will be a financial hit, but it's worth it.
Sometimes guys are getting to the age they can access their pension. They pay themselves a salary from it, then do two or three days teaching a week.
It takes the stress out of it.
But it means there's a thinning out of experience and expertise.
Plenty of those workhorses are leaving teaching altogether, too.
Admin and paperwork is another issue. Here's an example. The SQA advises kids to look at their courses online and gives them links to what they should be looking at.
Go and have a look at them and try to work out what they're talking about.
It's unbelievable. Rubbish. To understand what they mean is almost impossible.
I translated it all into proper English and made it readable, into something everyone could understand.
The problem is other departments will interpret that differently, or maybe not translate it at all.
Assessments and marking have also been a problem. In the past you'd answer 10 questions, worth 30 marks. A pass rate would be 15 out of 30. Straightforward.
Then it changed, it was split into three different categories of questions.
And they all have sub-divisions. And you have to get 50% in each category and all the marking has to be colour coded.
And someone could get 25 out of 30 and fail because they didn't get 50% in one sub-section.
It's petty, time-consuming and finicky and takes up a load of time.
But the good news is that category in assessments has just been dropped. So has another bit of the exam that was a waste of time.
That's since John Swinney came in – no coincidence. I think he's gone to the SQA and said get rid of what's not working. Dump it.
So many hours have been wasted setting up things they're now getting rid of.
I think that shows there was a problem with the implementation of CfE.
People go on about teachers' conditions. And yes, our pay isn't bad and our holidays are pretty good.
But my faculty head regularly puts in a 70-hour week. Most teachers are working on Sundays. I'm not saying it's worse nowadays – we've always put the extra hours in.
Some teachers might leave at 4 pm and not have to do much extra. But to really be on top of your job, you have to put the hours in.
I'm seeing teachers now who just can't face the extra work. So they'll give kids homework, but it doesn't get marked. The teacher thinks, well, I've got a choice. I spend my whole weekend marking that Higher close reading, or I don't bother and have time off.
Lots of teachers are still putting in the extra hours, though.
What people don't realise is that without the holidays, the kids would burn out as well as the teachers.
School holidays are much longer in Finland and Denmark – and they've got far better results than us.
Class sizes in Finland are half the size they are here. The maximum allowed here is 33 – and if they could cram in more they would.
I still get a buzz from teaching. I love seeing kids coming on, especially the more challenging ones.
Who do I blame for the problems in teaching? Honestly? A lot of the problems are financial. There isn't enough money. No one person or government is to blame.
And with austerity and more cuts coming, I don't know how you fix that.
---
READ MORE
Education: We want to hear from you
Nicola Sturgeon pledges that parents will be key to education shake-up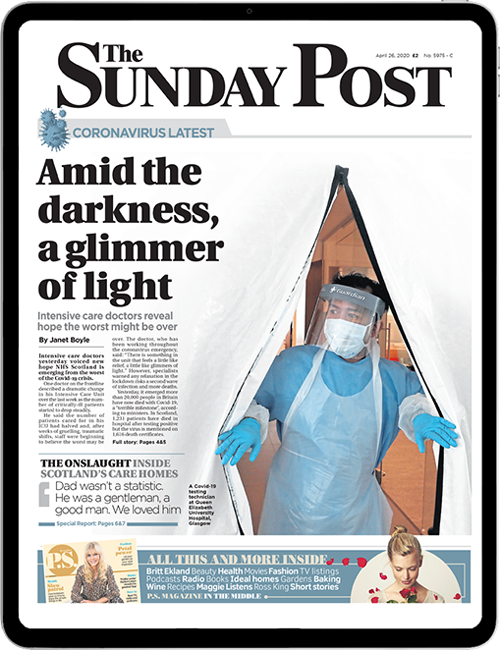 Enjoy the convenience of having The Sunday Post delivered as a digital ePaper straight to your smartphone, tablet or computer.
Subscribe for only £5.49 a month and enjoy all the benefits of the printed paper as a digital replica.
Subscribe